This Memorial Day, I had a dinner party to watch the world compete in London this summer.  I had a couple gift cards to Cost Plus World Market so I headed there to gather some items for the party.  It was my first time going there and I just have to say wow.  Have you been there?  If you haven't you need to go.  It's like a Williams Sonoma and Pottery Barn in one but way cheaper.  I wish I had like five thousand dollars to spend there because then I could get the whole store.  But this is what I got:
The two-tiered wire basket, the red and blue ceramic ramekins, the white salad plates, the white tablecloth, the Americana flag bunting and the red and blue napkins in the basket are all from World Market. I also got a couple other fun things not in this picture like a SUPER AWESOME pineapple slicer. I seriously need to show you this thing in another post.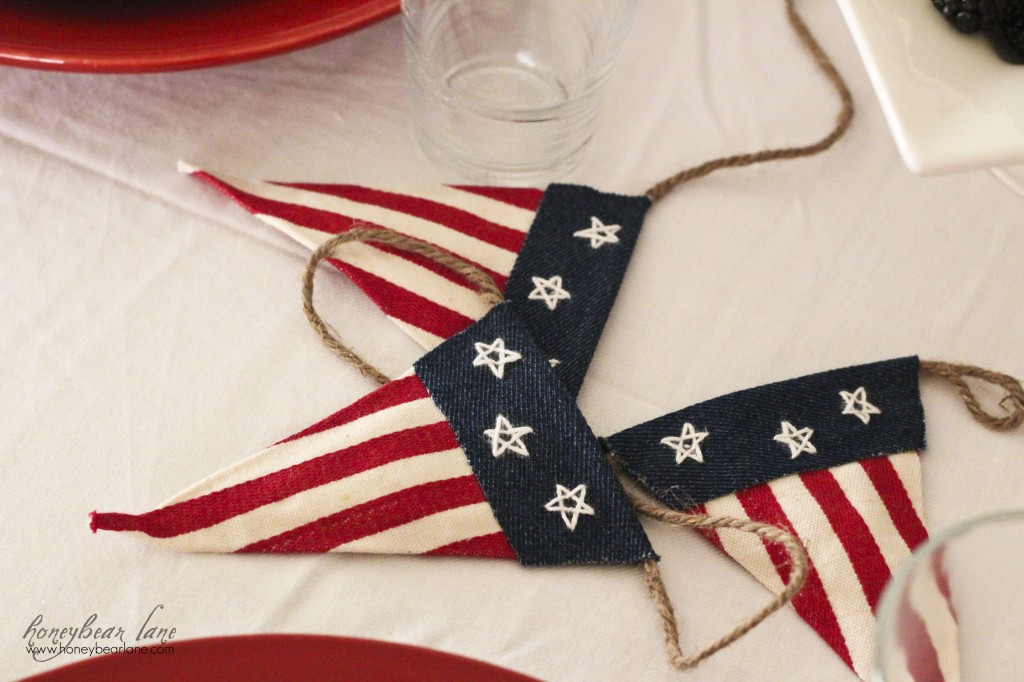 They have lots of Americana decor that was really cute, but didn't really fit in with my dinner party decor, although I was really tempted to get it. But I really loved this little bunting, which is so versatile in all the American holidays this summer. I can't wait to have a July 4th party! (And I will be back to World Market for more stuff.)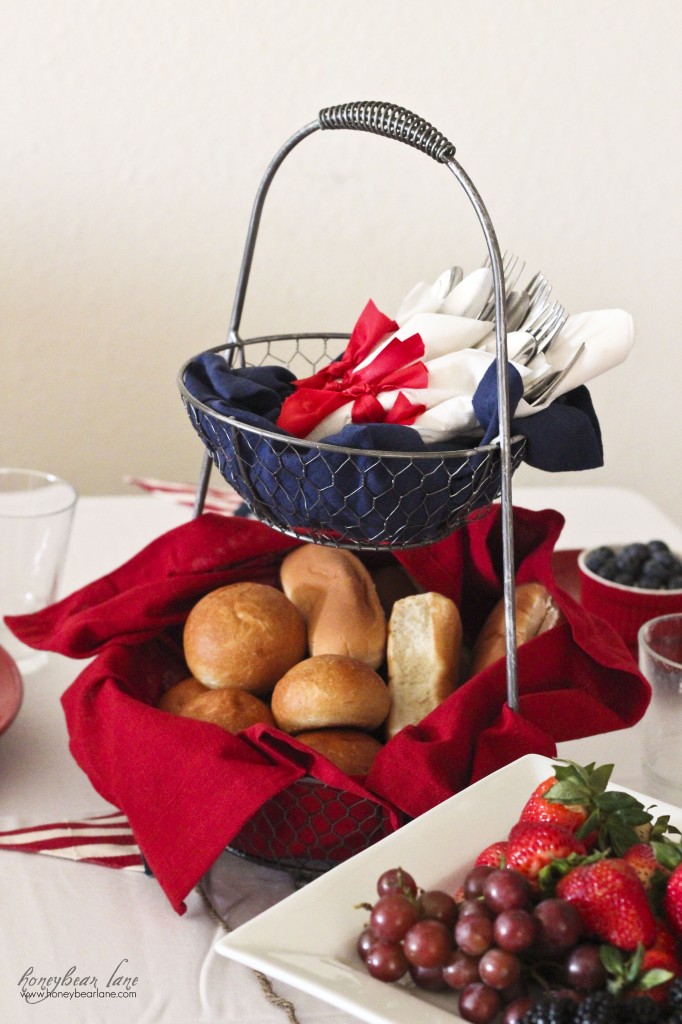 I like to get stuff that can be also used over and over again. This two-tiered basket is such a great centerpiece for tables at a party to hold things like silverware or rolls but when I'm not having a party, I'm going to use it as a fruit and veggie basket!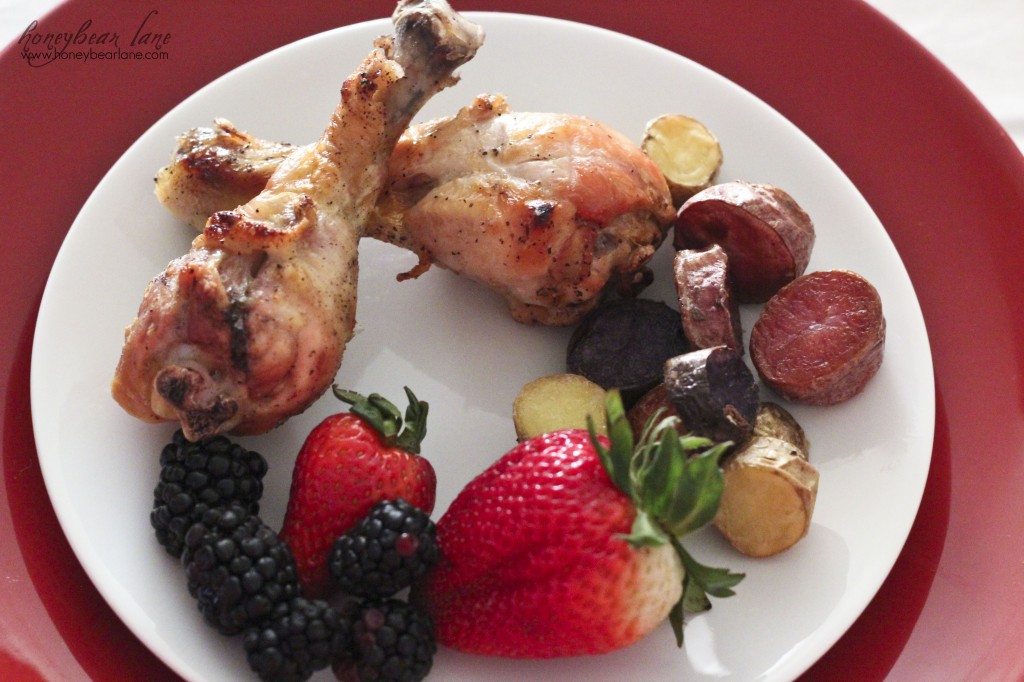 We served this amazing broiled chicken (recipe to come soon!) with fingerling potatoes and fruit. And see those lovely white salad plates? I love them. I want to get the whole set. And I think I will.

For dessert we had these cute little individual blueberry cheesecakes. I love these patriotic ramekins. I'm really into navy blue lately.

It was a fun little get together, with a good friend whom I won't get to see after we move.
So are you curious about World Market? I really liked this store.  And right now, they are having this fun sweepstakes called "Red, White, and Blue" London Sweepstakes. You can enter to win the grand prize–watch the world compete in London, tickets to the opening events and 3 sporting events! That would be amazing to win.  Hurry and enter, it ends Saturday June 16th. (Hashtag #worldmarketsweeps).
Go follow World Market on Twitter and Facebook!
This shop has been compensated by Cost Plus World Market, but all my opinions are my own.