I'm so excited to introduce my summer series:
I know–the creativity of that name just blows your mind, right?!
Each Tuesday we'll be having original sewing tutorials for the little bundles of joy in your life.   Today's tutorial:  The "Little Man" Bib!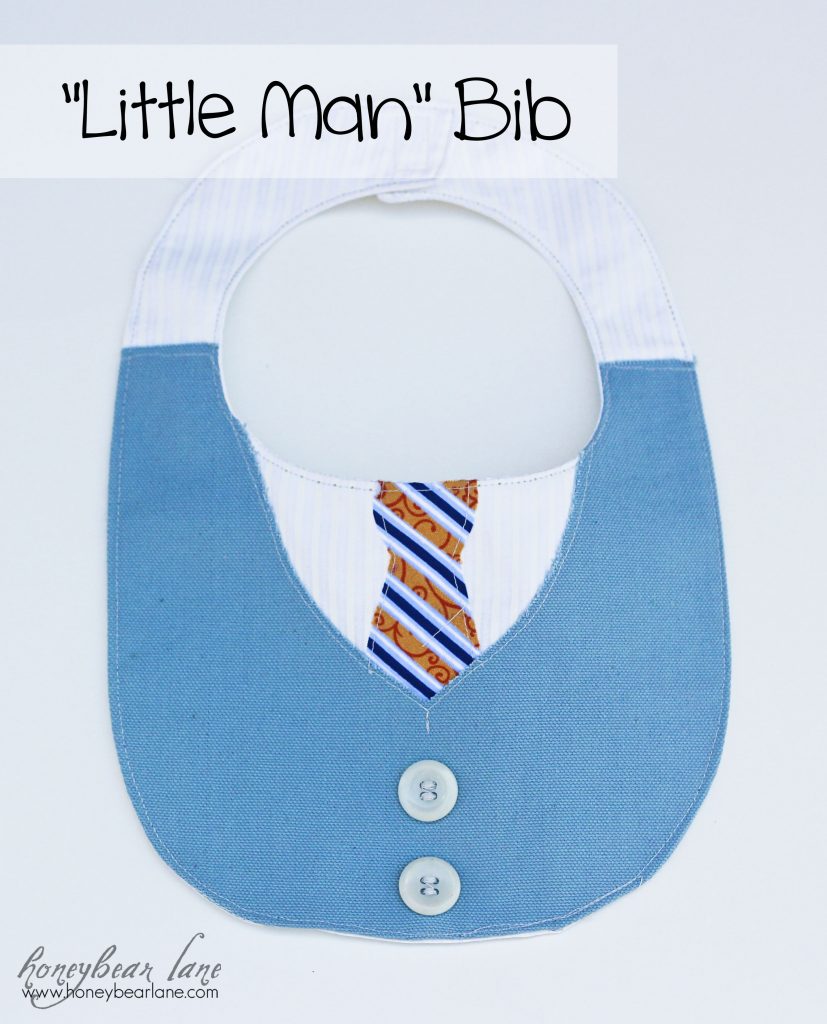 This is a cute project to make just in time for Father's Day!  Make a bib to match your little man with your big man!  Okay, you might not want to make a bib for your big man…that gets weird.
This is fun to make.  Here are the required supplies:
White fabric, about 1/2 yard.
Fat quarter of material for the vest
Materials for Applique tie
Buttons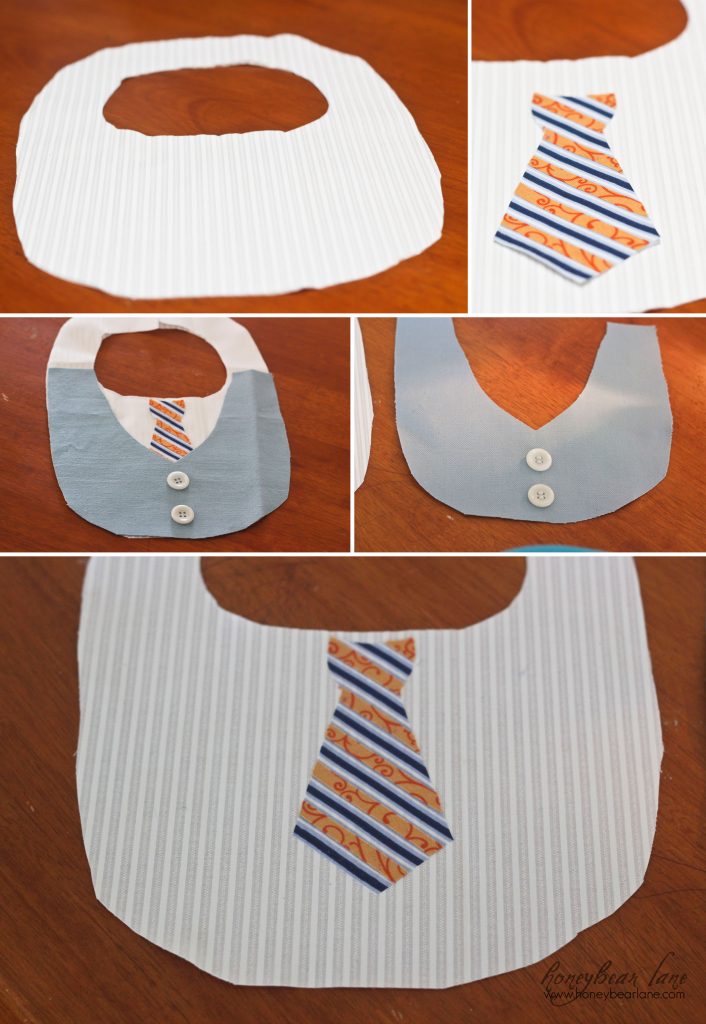 Step 1: Cut out your bib shape. Use another baby bib for a pattern. Cut two of these.
Step 2:  Make an applique tie using this tutorial.  Or you can design your own tie shape out of fabric and iron Wonder Under on the back.
Step 3: Following the lines of the bib, cut out your vest in one piece.
Step 4:  Use this tutorial to sew the buttons on
Step 5:  Remove the backing of the Wonder Under from your applique tie and iron it on.  Then sew the  lines of the tie with a straight stitch.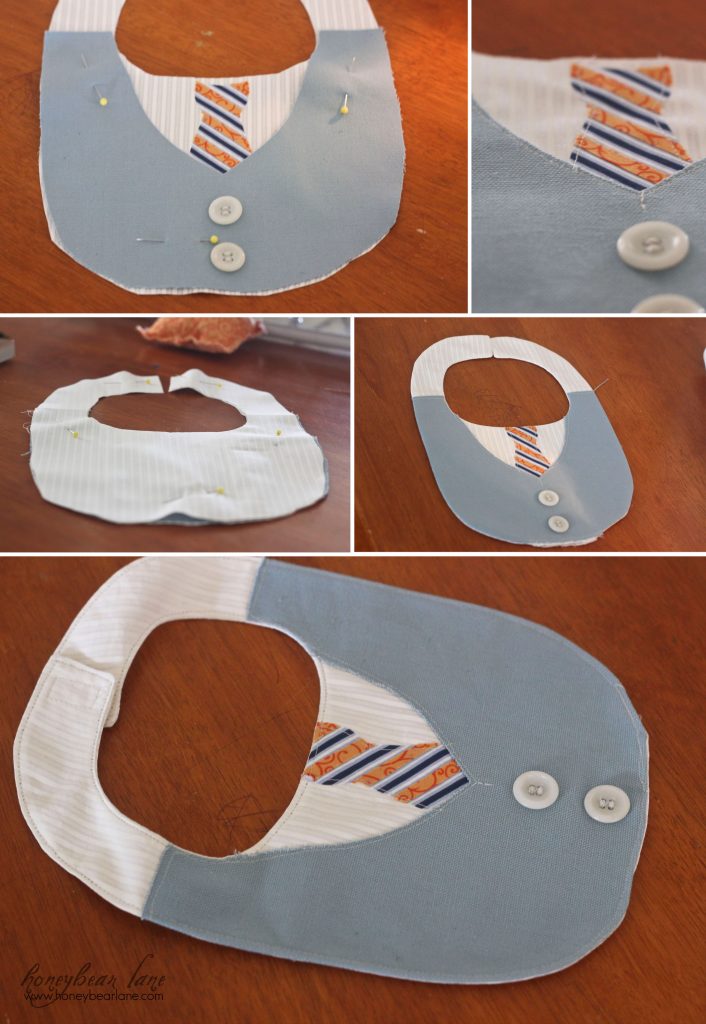 Step 6: Pin the vest to the top piece of the bib.
Step 7:  Sew the "v" shape down with a straight stitch.
Step 8:  Place the other bib piece on top of the bib front (right sides together) and pin.  Sew around the perimeter and leave an opening (mine is at the bottom.)
Step 9:  Clip the corners and turn your bib right side out and iron.
Step 10:  Turn your opening edges under and topstitch.  Then topstitch around the edge of the bib.
Step 11:  There's no picture, but sew on some squares of velcro to the bib neck pieces where they connect.  Or you can use a snap tool to place a snap.
Making a bib is a good beginning sewing project and this particular project helps utilize lots of different sewing techniques.  Be sure to not let the baby suck on the buttons!  Or you can sew on fabric buttons or omit them completely.
Good luck!