Toy Review: VTech Switch N Go Dinos
This is a Sponsored post written by me on behalf of VTechKids for SocialSpark. All opinions are 100% mine.
We are moving in one week and it's 112 degrees outside.  Translation= VERY bored kids!  They were all excited to help me pack at first but after the 20th box, the novelty is wearing off.  That's why I couldn't be more happy to receive the Vtech Switch N Go Dinos in the mail!  I don't normally review toys but these ones were really impressive.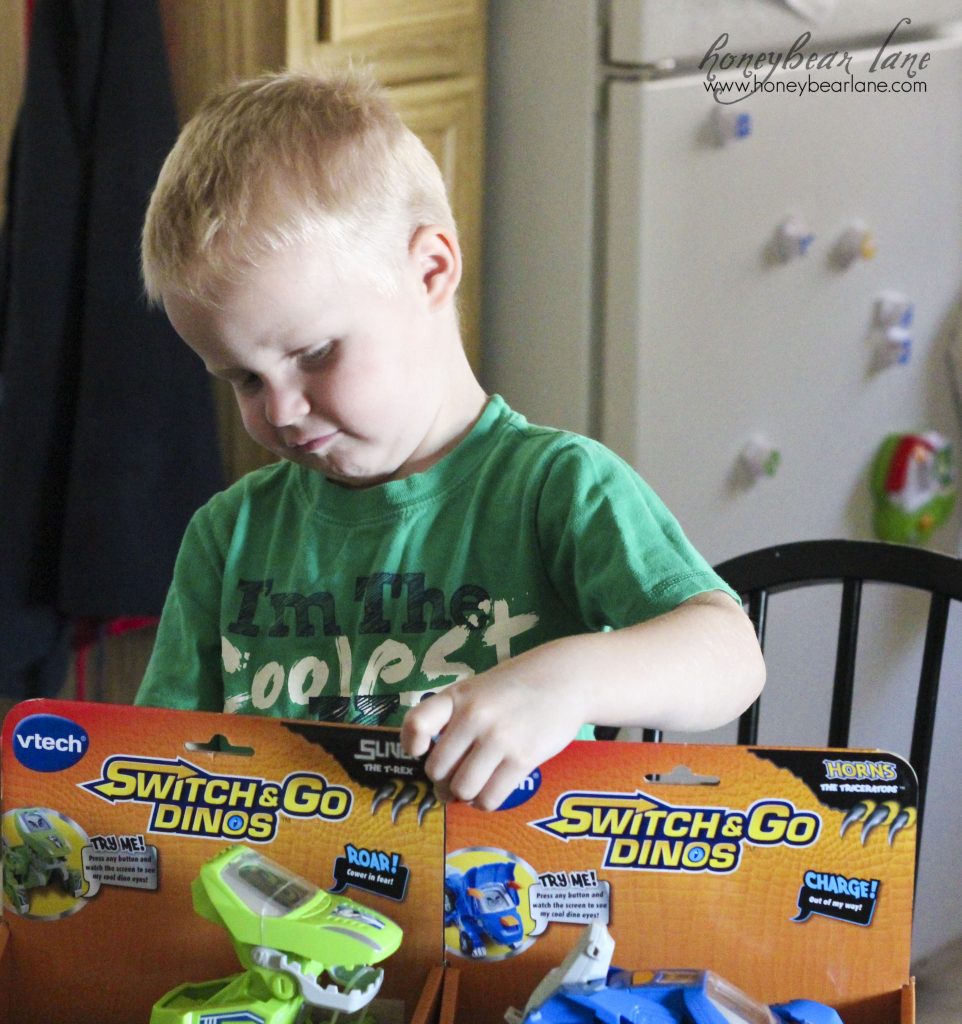 So they are transformers, essentially.  They easily turn into cool race cars and back into Dinos.  We got the T-Rex and the Triceratops.   My kids were so excited to get these, they could barely wait for me to rip off the packaging.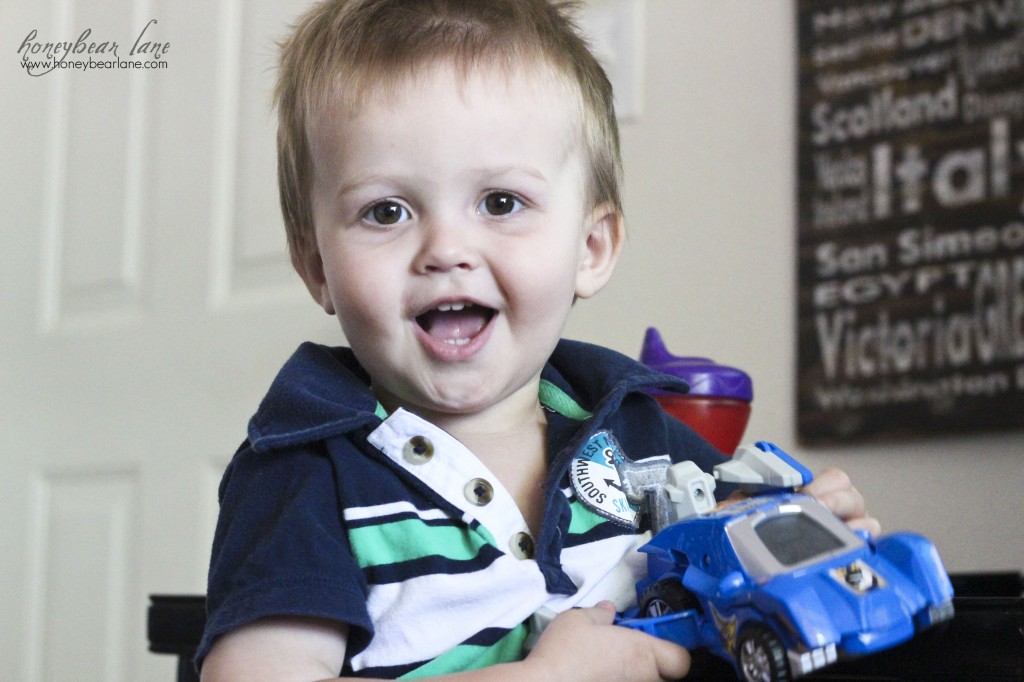 They are pretty cool, I had to admit.  They make noises (which I'm actually not sure is a pro or a con to a parent.)  They have these LCD screens that are sensitive to whether or not the toy is in Dino form or Car form.    So when the toy is a Dino, the LCD shows eyes and it says things like "Hit me with your best shot!" and "I'm Sliver the T-Rex!"  (Um, Sliver?)  And then you switch it to a car and the LCD shows a speedometer and such and makes car racing sounds.  One huge bonus:  There is also a volume control button!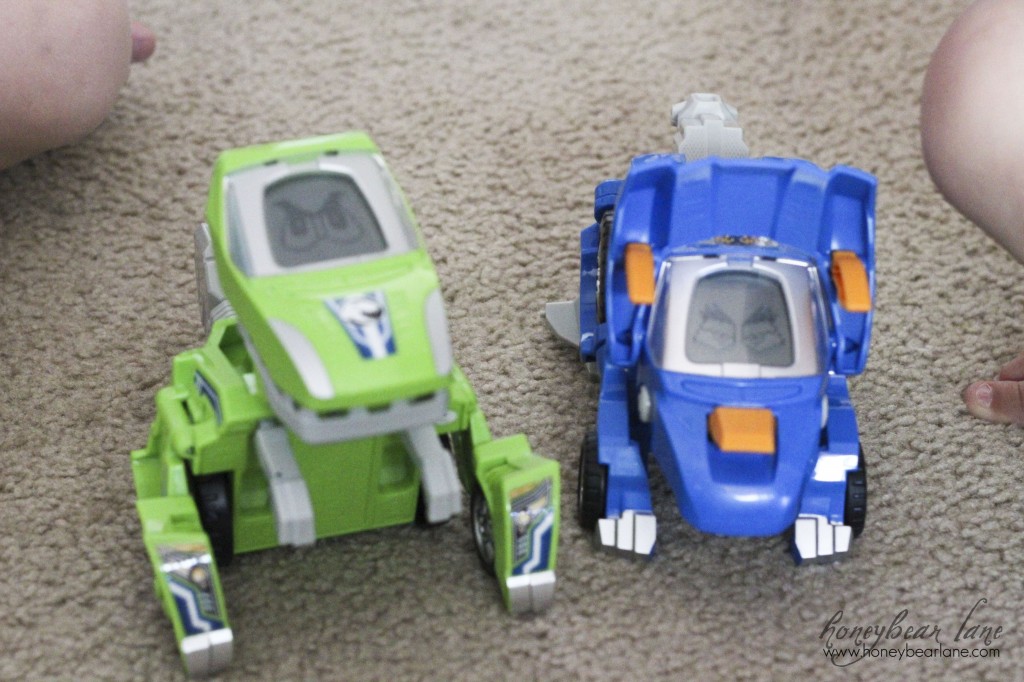 My kids were really excited about these toys.  They played with them all day.  They loved that they could switch them by themselves without frustration and hey, I got two toys for the price of one!  It's nice to find a toy that has so much variation:  it says over 30 phrases, some of which are facts about dinosaurs <–educational.  They are also made from high quality materials and held up to several major and intentional car crashes.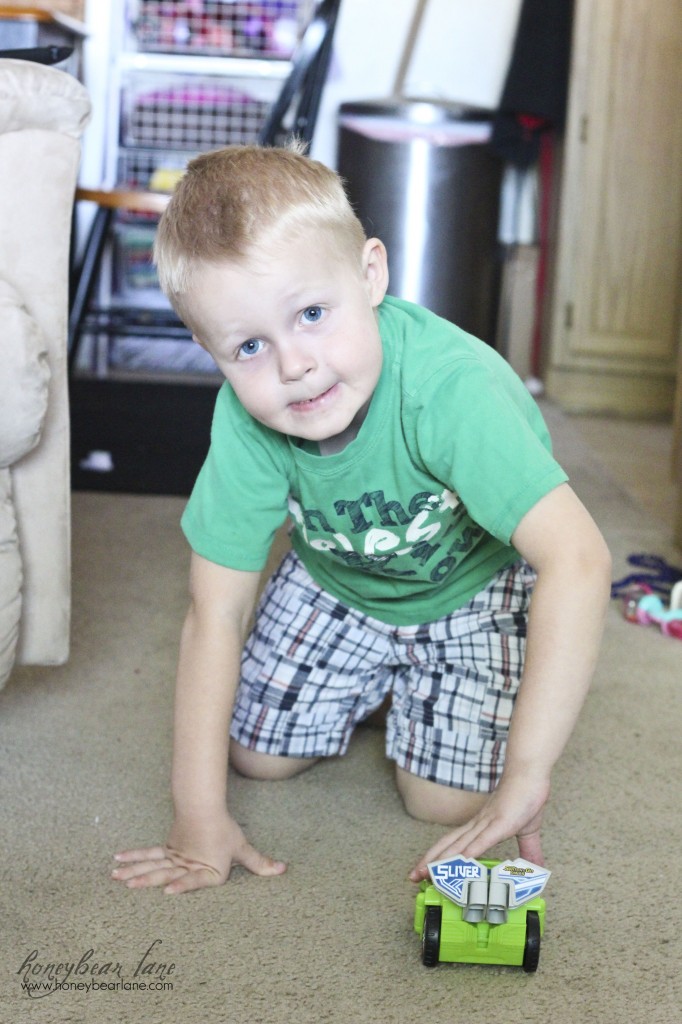 There are four of these VTech Switch & Go Dinos out so far, Silver the T-Rex, Horns the Triceratops, T-Don the Pteranodon, and Tonn the Stegosaurus.  You can Buy today on Amazon for only $15.99.  Pretty good deal for how much of a toy these are.  (And starting June 18th, you can also buy them on Vtechkids.com.)  These would make a great gift for your kids or grandkids.  What do you think?  Would you buy these?  Who would you buy this for?