Broiled Salt 'n' Pepper Chicken
In Utah, the 24th of July is celebrated as a state holiday in honor of the Mormon pioneers who settled Salt Lake City and surrounding cities.  They received so much religious persecution that they were directed to cross the plains of the United States, enduring hardship, illness, death, and more.
This recipe is a super yummy and easy way to make chicken, perfect for celebrating Pioneer Day or really, any other day in the summer.  And you don't even need a grill to make it!  The best part is it only requires three ingredients.  It pairs great with corn on the cob and watermelon!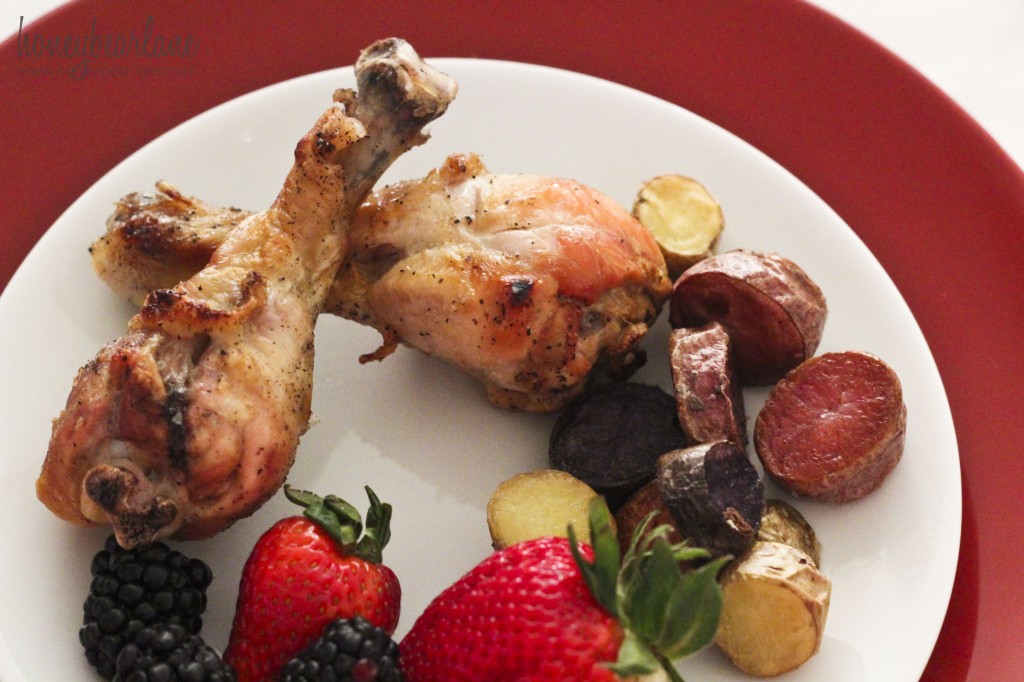 Ingredients:
6-8 chicken drumsticks, skin on
Salt and Pepper
1 Cup white vinegar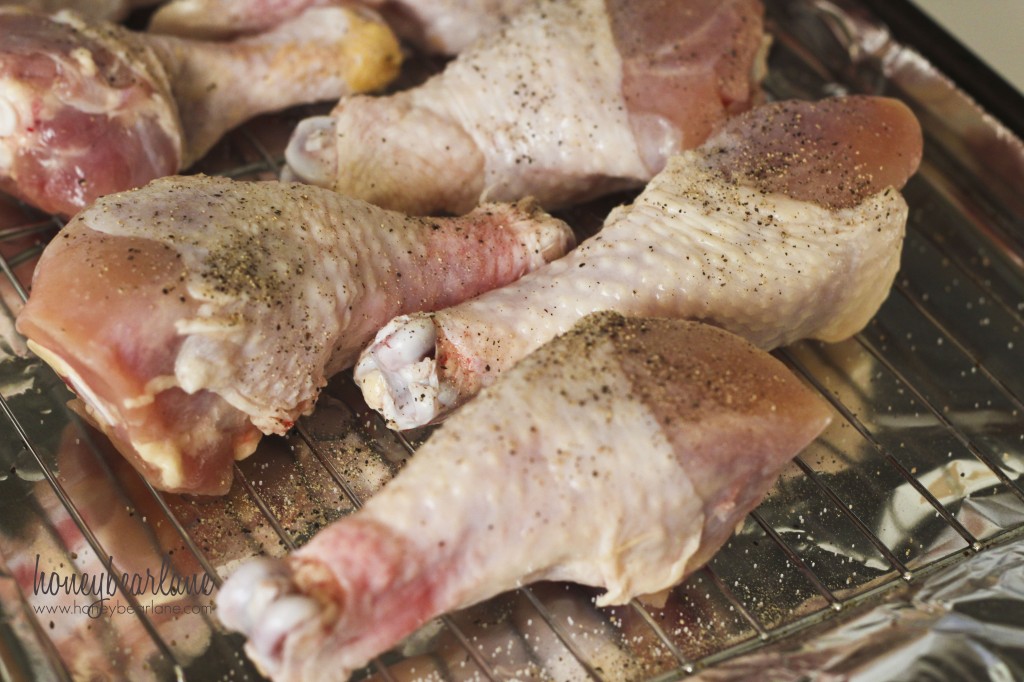 Line a cookie sheet with tin foil and place a cooling rack on top.  Or if you have a broiler pan, just use that.  Place your chicken drumsticks on the rack.  Then liberally salt and pepper your chicken.  Brush your drumsticks with the white vinegar.  Put your oven rack on the highest or second highest level and turn the oven to Broil.
Let the chicken broil for about 5 minutes, then take out and flip the drumsticks over, salt and pepper again, brush with vinegar again.  Broil for another 5 minutes.  Each time flip your drumsticks over.  Then brush with vinegar, but don't salt and pepper.  Alternate brushing your chicken with the vinegar every 5 minutes in between broiling.  It should be done after about 35-45 minutes, when the skin is dark and crispy.
Enjoy!  This chicken is the best ever!!