SUPER FAST Cider Spiced Donut Holes
Droool. These donut holes are good. But the VERY. BEST. PART?? They take like SECONDS to make. Okay maybe minutes but seriously, they are super-duper-ultra lightning quick fast. Anything with dough scares people off because dough has yeast, yeast has to rise, yada yada yada. But I cheated and made these with STORE BOUGHT buttermilk biscuit dough. Cheater cheater. And I love it. I'm doin' everything Semi-homemade Sandra style! And with the spices I added, these are the perfect fall evening treat.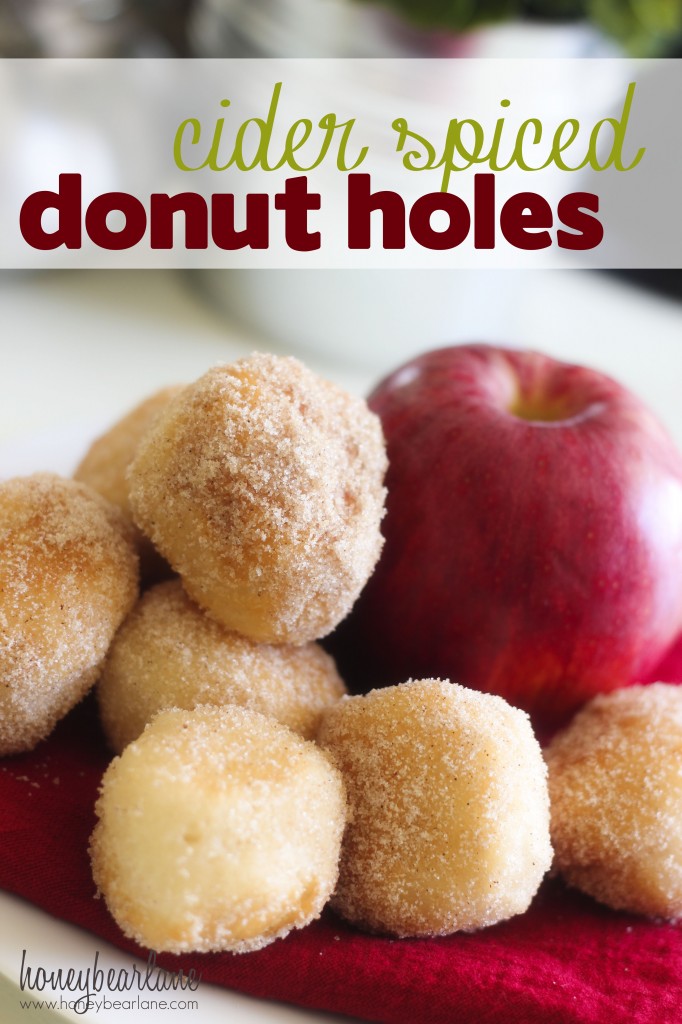 Ingredients:
1 Can Buttermilk Biscuit dough
1/2 cup brown sugar
1/2 cup white sugar
2 teaspoons pumpkin pie spice
Vegetable oil for frying
Directions:
Open your can (and then recover from your heart attack of opening that thing) and cut each biscuit into four quarters. Roll the quarters into dough–a good time to have the littles help out! Meanwhile, heat up your oil in a frying pan on medium or medium low. You want the oil to be sizzling but not too hot. The first few I made the oil was WAY too hot and browned, nay blackened, my dough in seconds. It should take several minutes to brown so if it's browning too fast, take it off the heat for awhile.
Once it's at the right temperature, cook your little balls of dough a few at a time for about 5-8 minutes until they are golden brown. While they are cooking, mix up your sugar and spice in a bowl or Ziploc bag. Immediately after you take a donut hole out of the frying pan, put it in the sugar to coat it. Done! Told ja it was easy.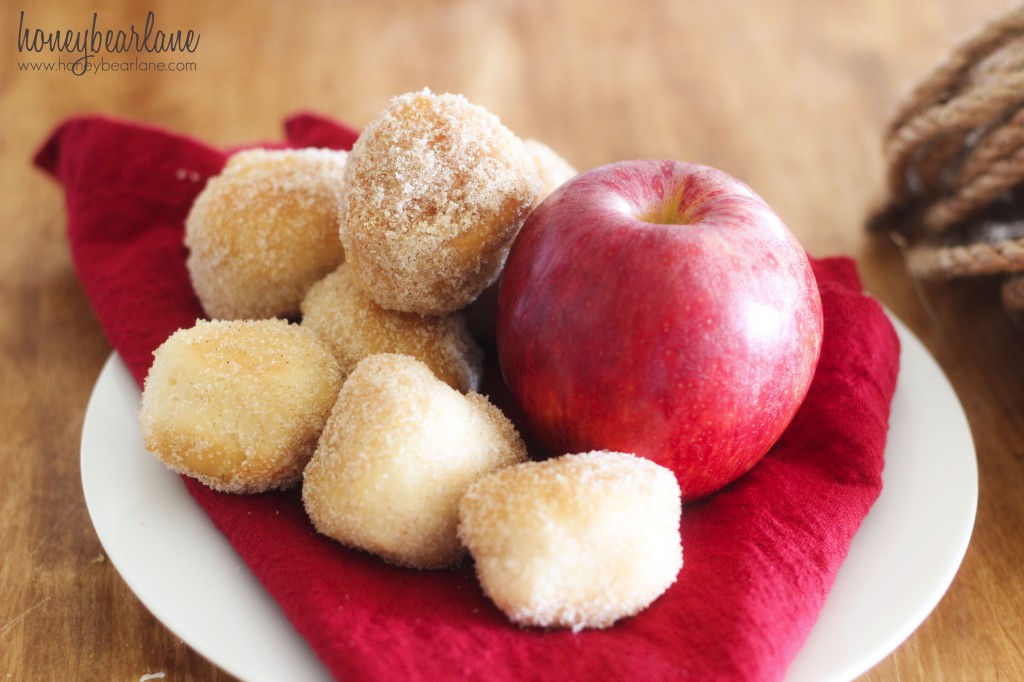 These quick donut holes are the perfect snack for your family or a great treat for a party! I just love how quickly they come together (and disappear!)