Easy and Fast Pizza Rolls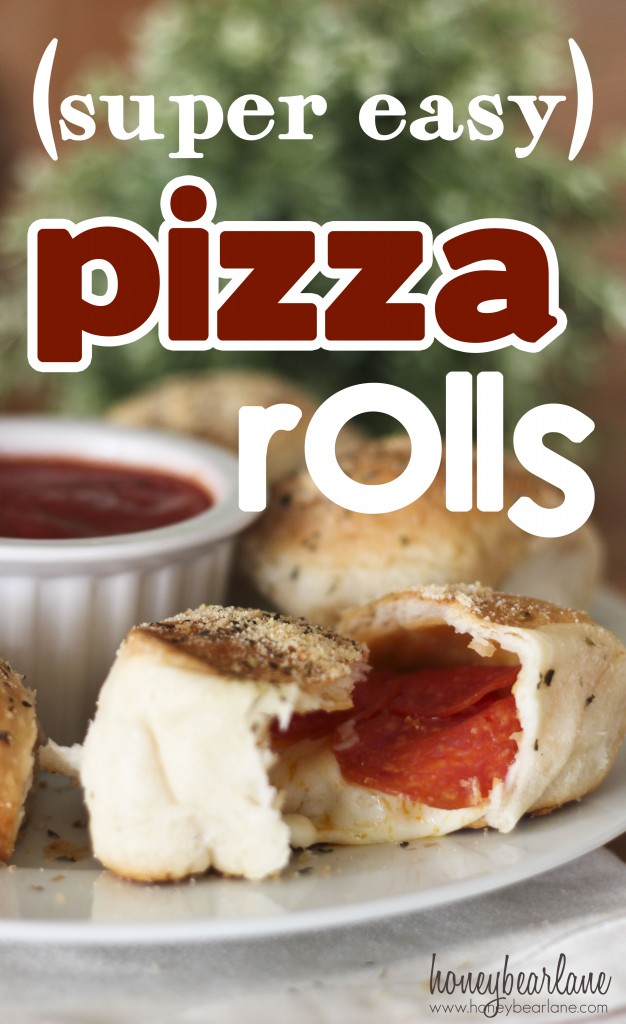 I've been testing out some good party foods and these easy and fast pizza rolls turned out to be a hit! They are VERY easy to make, using store-bought Buttermilk biscuit roll dough. I've started buying buttermilk biscuit dough as a staple since there are so many things that can be made with them!
Ingredients:
1 Can Store-bought Buttermilk Biscuit Dough
1 package pepperoni
3-4 cups Mozzarella cheese
Basil, Oregano, Garlic Salt, Grated Parmesan


Open your can of buttermilk biscuits and roll out each biscuit circle flat. Then put in a few pepperonis and handful of mozzarella cheese. (Or if you have a block of cheese you can just cut it into cubes and put a cube of cheese in.) Then fold the sides up around the middle into a ball. Place them in a pyrex dish nice and snug.
Brush the tops with olive oil. Top with oregano, basil, garlic salt, and grated Parmesan. Cover the top with tin foil. Bake in a 425 degree oven for 18-22 minutes. Take the tin foil off about halfway through so they can brown.
Serve with your favorite marinara sauce. Here's a really easy way to make some: Open a can of tomato sauce, pour into a microwave-safe container. Add a generous amount of basil, oregano, and garlic salt. Put the lid on loosely and microwave for 5 minutes. Let it sit for about 15 minutes and you'll have your marinara!
Linked up with Katherine's Corner, Tidy Mom, The Pin Junkie and Saving 4 Six.