How to Make Your Headlight Shiny Again
This is a Sponsored post written by me on behalf of Pep Boys for SocialSpark. All opinions are 100% mine.
I got the opportunity to review a 3M Headlight Restoration Kit.  I don't know if you've ever noticed your headlights but after time they get really foggy.  Not really sure why.  But it makes your car look so much older and yuckier.  So all you have to do is get this Headlight Restoration Kit, spend about 15 minutes (or about a half hour in my case) and the voila!  Your car instantly looks nearly brand new.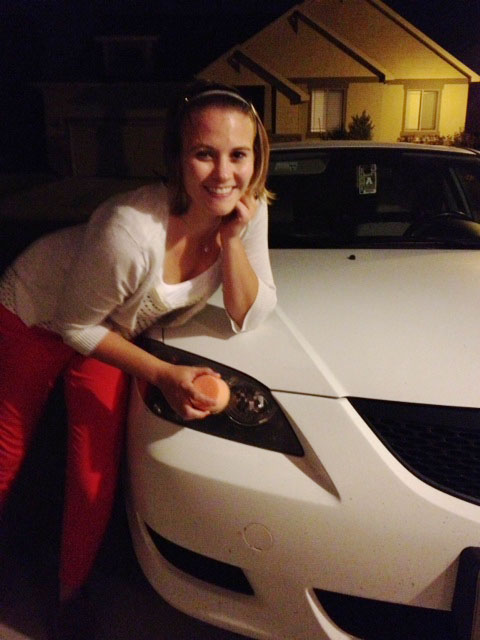 Aww, here I am, buffing the headlight with the sander.  And yes, I did do this at night.  This kit was great!  Super easy to use, no tools required!  And it's very affordable, where other kits that do this cost hundreds of dollars.  You can find the 3M Headlight Restoration Kit at Pep Boys stores.   And if you purchase it, be sure to use the Mail-in Rebate!!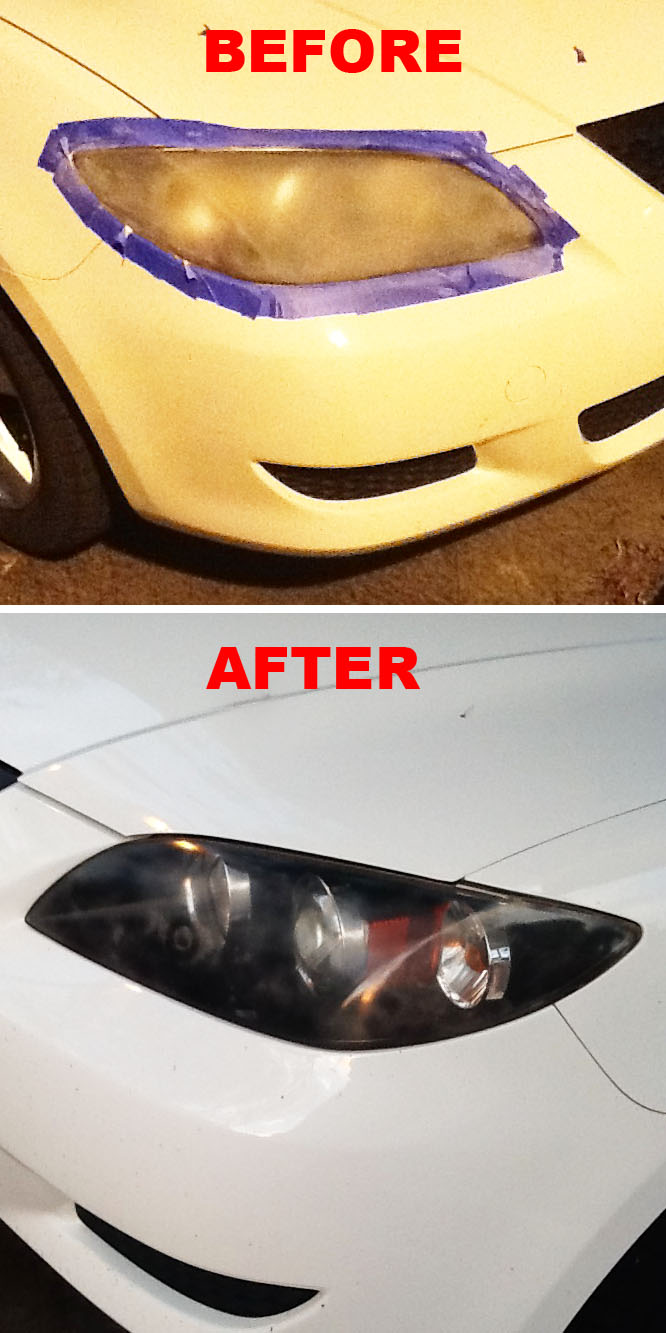 Seriously, doesn't that look amazing??  So excited that my headlights look brand new again.
So this kit was really easy to use, anyone can use it. The kit includes 1 orange foam pad with Hookit Attachment, 6 Gold Abrasive Discs, 4 White Abrasive Discs, 2 Green/Gray Abrasive Discs, 2 3M Rubbing compound, and instructions. All you have to supply is a microfiber detail cloth, masking tape, spray bottle and water, and paper towels.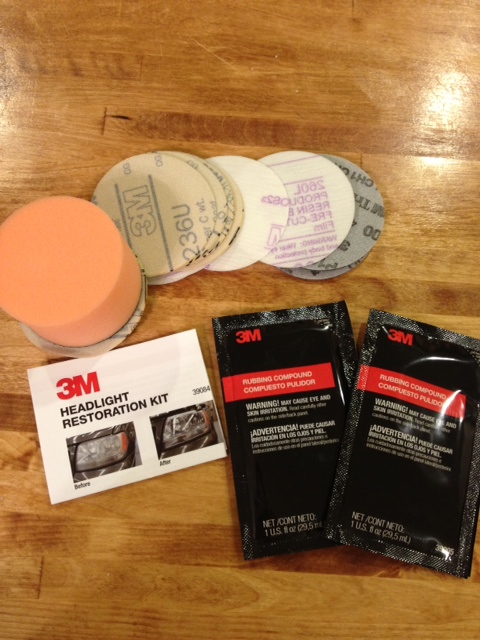 3M was generous enough to include the microfiber cloth and masking tape as part of this this fun bucket-o-stuff from 3M, chock full of goodies. There were all kinds of Scotch brand cleaning supplies and Scotch tape and whatnot.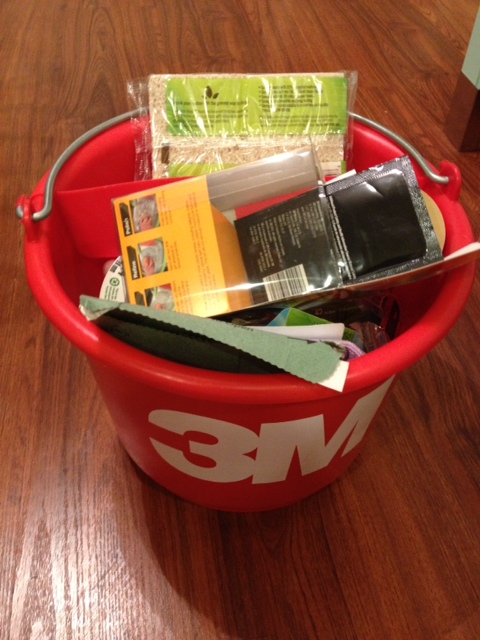 But it turns out that clearing up your headlines is not just a cosmetic thing, as I previously thought. It's actually dangerous to drive with really foggy headlights, since it decreases your visibility at night. And it's scary enough to drive during the crazy holiday season and blizzards and everything.
What do you think?  Why do you need the kit?  And more importantly, do you want to win your own kit and goody bucket??
Leave a comment telling why you need this headlight restoration kit and/or Like the Pep Boys Facebook page to enter a giveaway for your own goody bucket that contains the 3M Headlight Restoration Kit along with TONS of other super useful household products.  This is a great prize!!  *One entry per person*