Doily and Paper Utensil Wrappers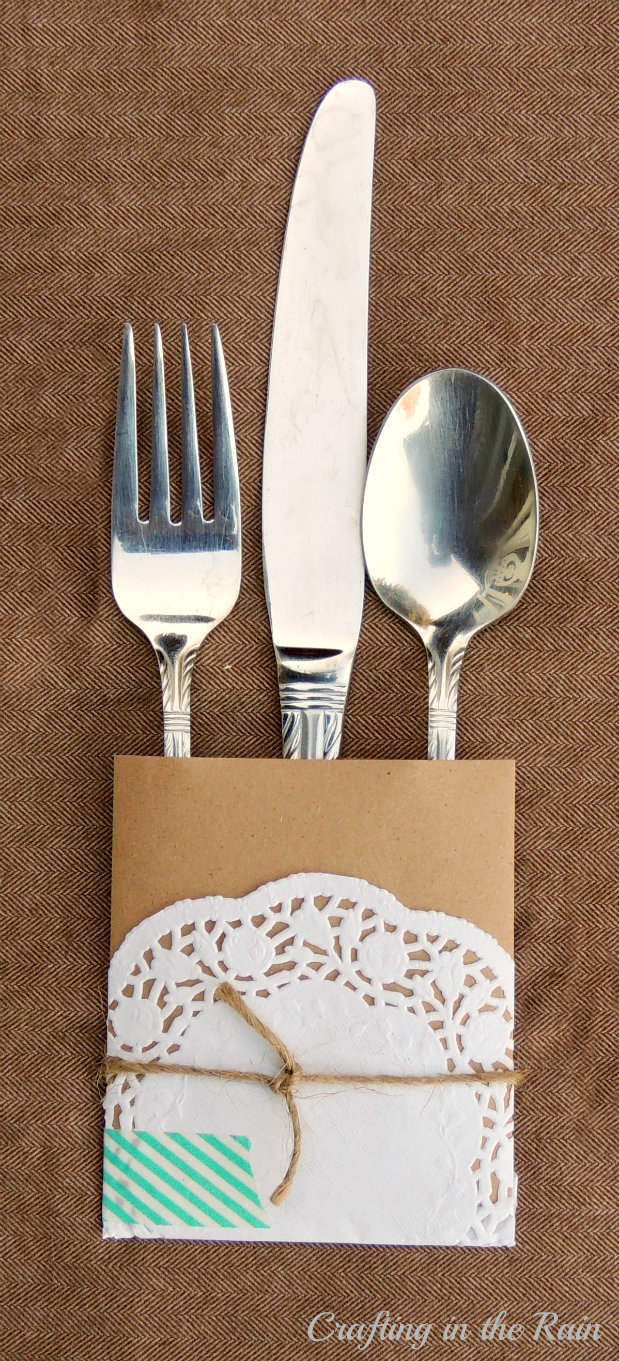 Hey everyone, Steph here again.  November is one of my favorite months–fall, my birthday, my son's birthday, Thanksgiving (this year they fall 3 days in a row!) and getting ready for Christmas.  That also makes it a super busy month.  Luckily, little touches make a big difference at a holiday dinner.  These silverware pockets are quick and inexpensive, and can be customized to fit any color scheme.



Here's what you'll need:
4.5 inch doilies
Brown packing paper cut 9 x 4 inches (I got my roll from the dollar store…you could also use grocery store bags)
Twine (also from the dollar store!)
Fold paper strip to make a 3.25 inch wide pocket.  Adjust this if your silverware takes up a different amount of space than mine did.
Add a strip of washi tape for some extra color if desired.
Add silverware.
Will these be making an appearance on your table this year?