10 Minute Sweater Pillows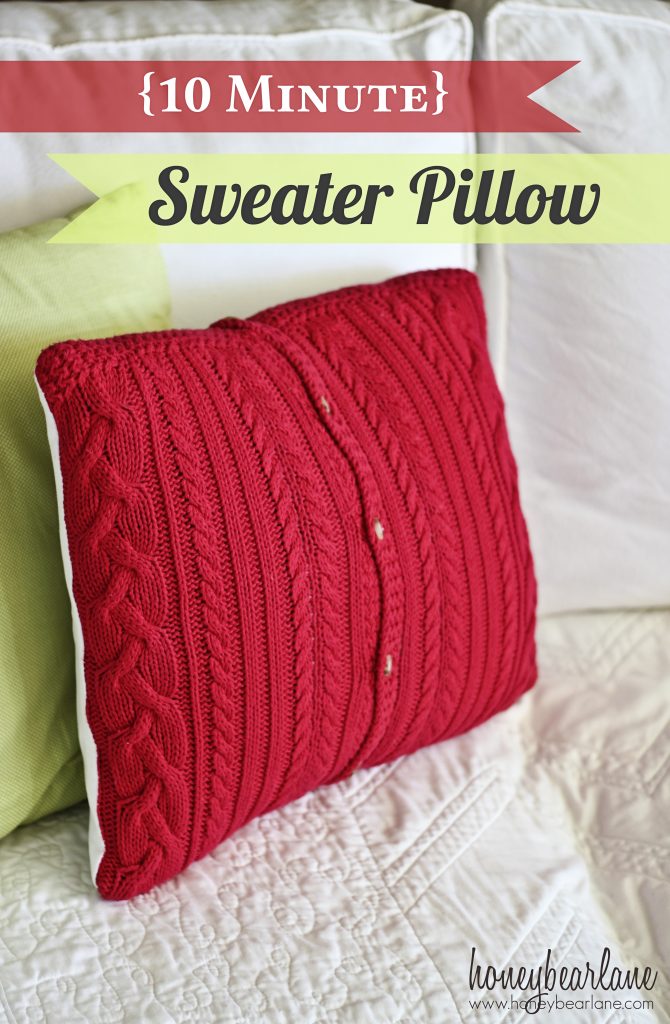 I've always loved the idea of sweater pillows.  I went to DI (a Utah thrift store) and bought a bunch of sweaters and shirts for my Christmas projects this year.  I wanted to bring in some cozy and soft fabrics that are a little more 'natural' looking.  I love glimmer and glitz and you definitely will be seeing that in my decor but I also love natural and rustic.  And yes, my Christmas tree is already up.  It's been up two weeks before Halloween.  Am I crazy?  No, I'm a blogger.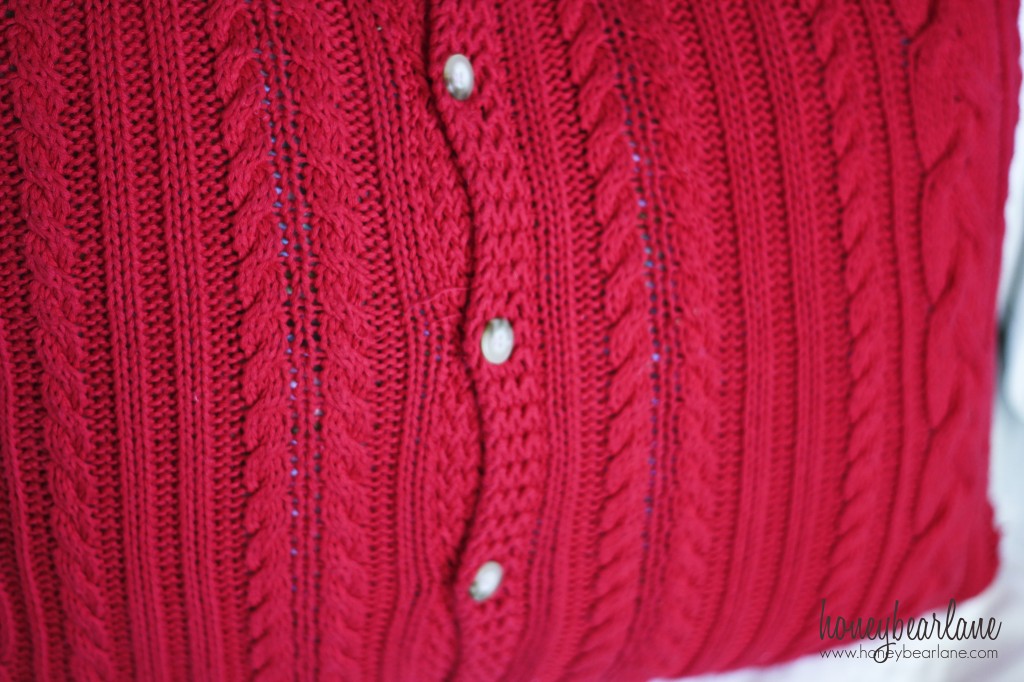 So from one of the sweaters, I made a sweater pillow. I know this isn't a groundbreaking idea, but it is a VERY simple one and one that anyone can whip up in minutes.  Ten minutes, to be exact.
List of Supplies:
1 old Sweater–I like the kind with buttons, like a cardigan.
1 fat quarter of fabric for the backing (a fat quarter is 18×22)
1 16×16 pillow form
Step 1:  This tutorial is for a 16×16 pillow.  However if you want to cover a pillow you already have, just measure by putting the pillow inside the sweater and marking where to cut.  Cut the front of your pillow by laying your sweater flat.  Cut off the arms and a straight line across the top, below the neck.  Cut a 17×17 square for a 16×16 pillow.  Mine is a little more rectangular so it's more like 17×20.
I liked the hem of the sweater so I incorporated it in.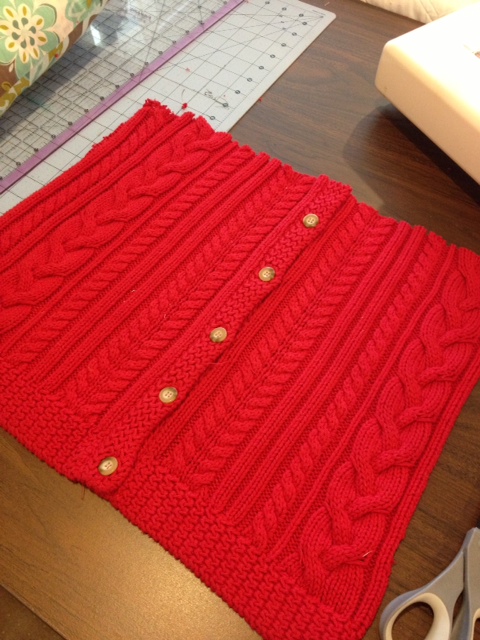 Step 2: (I don't have a picture of this but you can refer to the 10 Minute Pillow Case tutorial.)
IF YOU DO NOT HAVE BUTTONS ON THE FRONT –>Then cut your fat quarter in half so you have two pieces that are 17×11.  Hem two ends like in the 10 minute pillow cases tutorial.  Then overlap the two hemmed sides so it measures 17×17.  Pin in place and you can sew the overlap so it stays put.
IF YOU DO HAVE BUTTONS ON THE FRONT –> Cut your fat quarter to 17×17.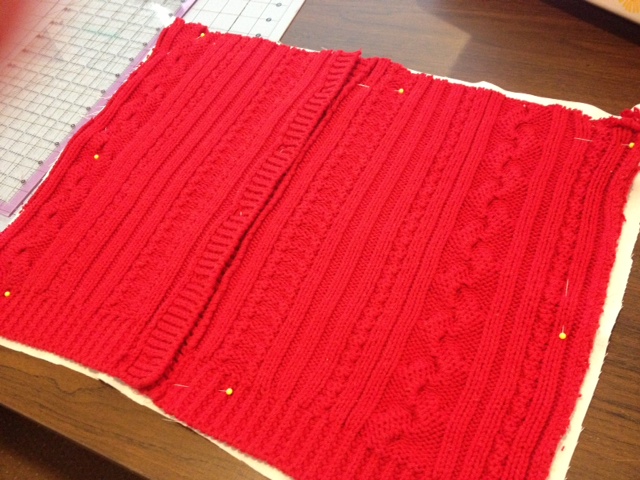 Step 3:  Put your back and front right sides together and pin all the sides.  Sew around the edge.  This might be tricky because sweater fabric is stretchy and thick.  I used a nice sturdy needle with a wider seam allowance.  I knew the sweater front would stretch to fit the pillow.
Clip the corners and flip right side out.  If you have buttons on your sweater, this will be achieved by unbuttoning them, flipping and inserting the pillow form, then buttoning back up.  If you don't have buttons you can flip as normal with the envelope opening on the back.
All done!  Look how pretty and wintery and festive it is.  I love it.
Like this post?  Want to see it everyday in your RSS feed?  Sign up Here!