Lightened Avocado Layer Dip
This is a Sponsored post written by me on behalf of Avocados from Mexico for SocialSpark. All opinions are 100% mine.
Well folks the Super Bowl is tomorrow and that can only mean one thing…food!  Okay, I guess it also means watching football for some people but definitely not me.  Sorry to disappoint but I could not be anything further from a football fan.  The only team I care about is my Alma Mater BYU and even then…meh.  But I really LOVE the football parties!  I love the kinds of 'man' food that is served, you know–the stuff that is not considered feminine and acceptable for women to eat–like salad.  But I'm here to tell you that I don't CARE because I love wings and dip and chips and soda and all game day recipes.  So I proceed to stuff my face and then feel super guilty immediately after.  I wanted the best of both worlds–yummy Man Food without the guilt.  I think I came up with a happy medium:  Lightened Avocado Layer Dip.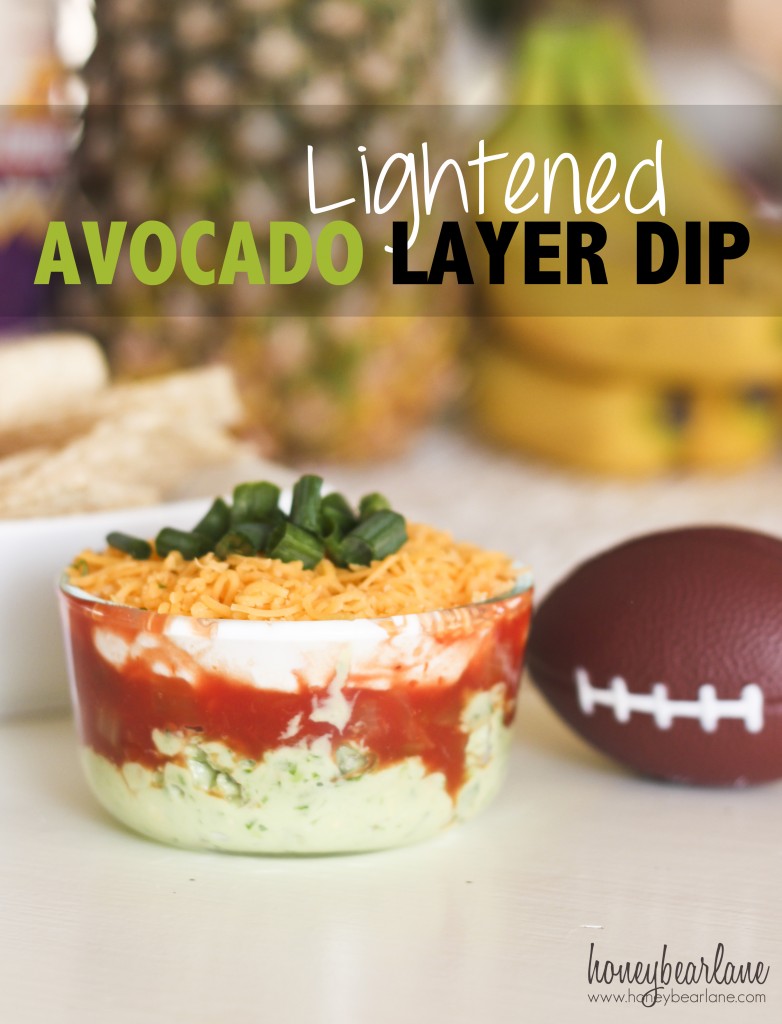 I made this for my family and it was gone in minutes.  This is a layer dip without the beans.  Beans aren't exactly unhealthy because they give you protein and fiber but if you leave them out and sub in some plain Greek Yogurt you can save some calories.
Ingredients
1/4 Cup plain Greek Yogurt
2 Tbsp chopped cilantro
Juice from 1 lime
1 tsp garlic powder
1 tsp onion powder
1/2-1 cup of your favorite Salsa
1/2 cup shredded cheddar cheese
1/2 cup light sour cream
Chopped green onions for garnish
Scoop out the Avocado and mash it up.  Mix in the Greek Yogurt, cilantro, lime juice, garlic powder, and onion powder.  Mix well.  Spread in the bottom of a 8×8 clear pan.  Then layer in the salsa, trying to keep some of the extra juice out (so it's more chunky.)  Then either layer with cheese or sour cream, whichever you want on top.  Add the onions for a garnish.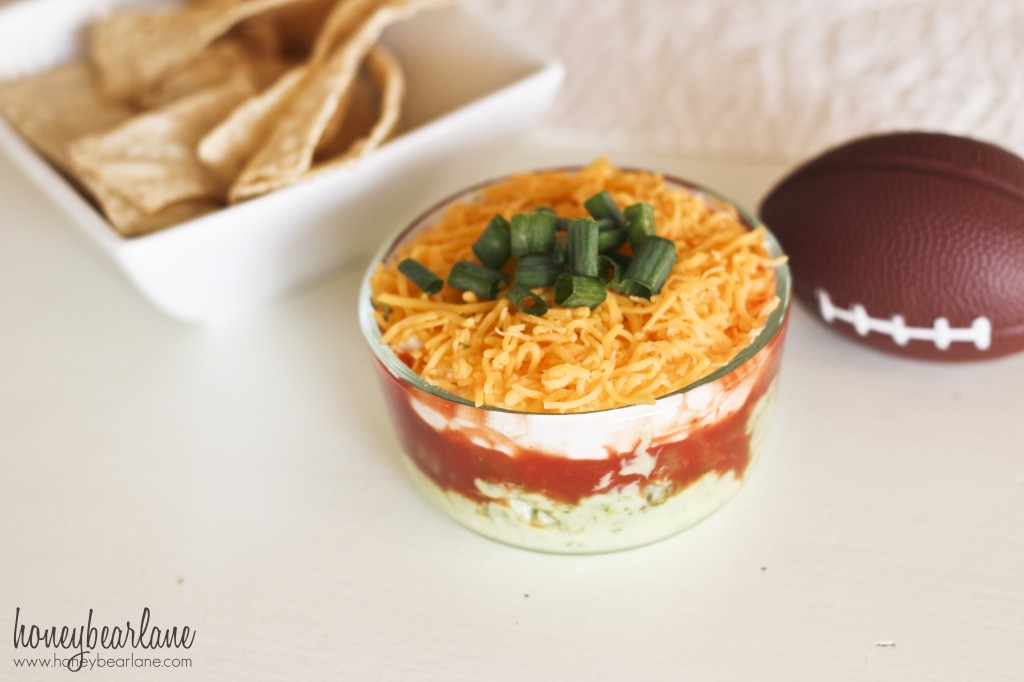 Here's the thing that was surprising–the avocado combination was deliciously avocado-tasting but still kind of tasted like refried beans, with a similar texture. So it turned out to be a great substitute and we didn't miss the beans at all.
So what are your favorite game day recipes using Avocado?