Spring Cleaning Printable Checklist
Spring Cleaning—what a task!  Spring is just around the corner (hallelujah!) and the weather is slowly growing warmer.  Yesterday almost felt like spring as I cleaned and cleaned my house–my gift to my husband for Valentine's Day.  As I cleaned, I thought about just how MUCH there is to do in each room of the house to truly get it clean.  I haven't quite done the Spring Cleaning that my house requires, but in preparation for the big job, I made a spring cleaning printable checklist to guide me through my spring cleaning.  And here is it for you today–so you can print it out and tackle your own spring cleaning!  Just click on the picture and drag it to your desktop.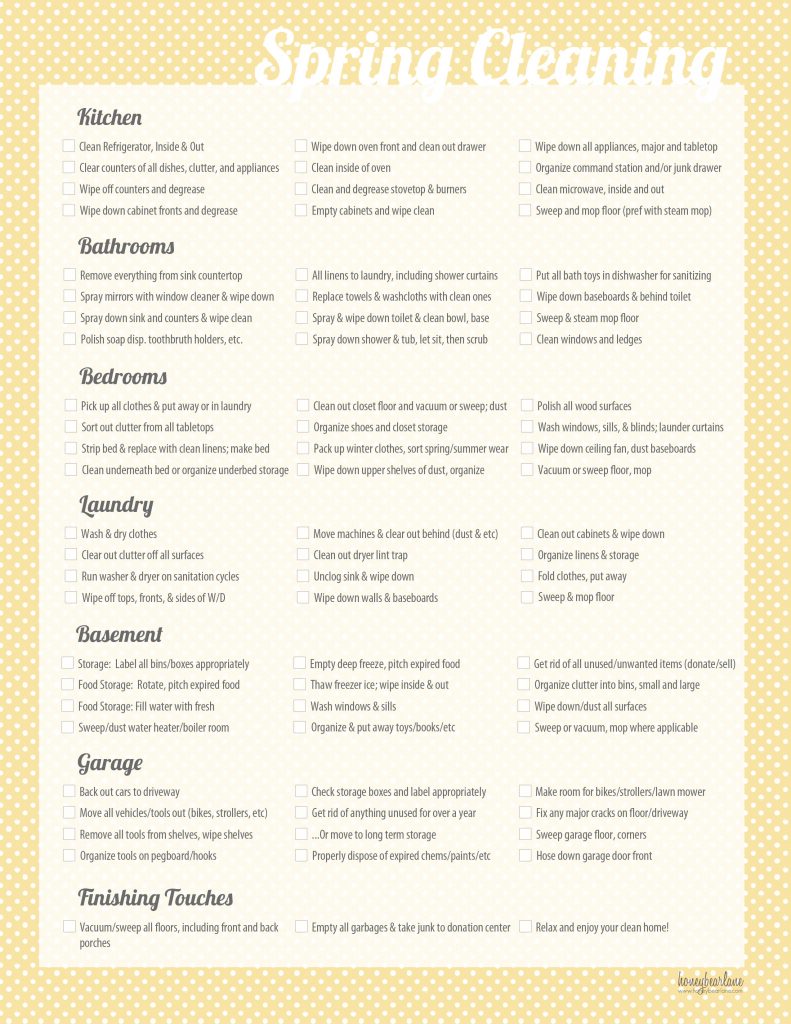 When I was making the spring cleaning printable checklist, I wrote down everything I could think of to do, but there obviously a couple things I missed here and there. And I know that some of you don't have basements but you get the idea…most people have some sort of storage and if you don't, well…I feel sorry for you, really.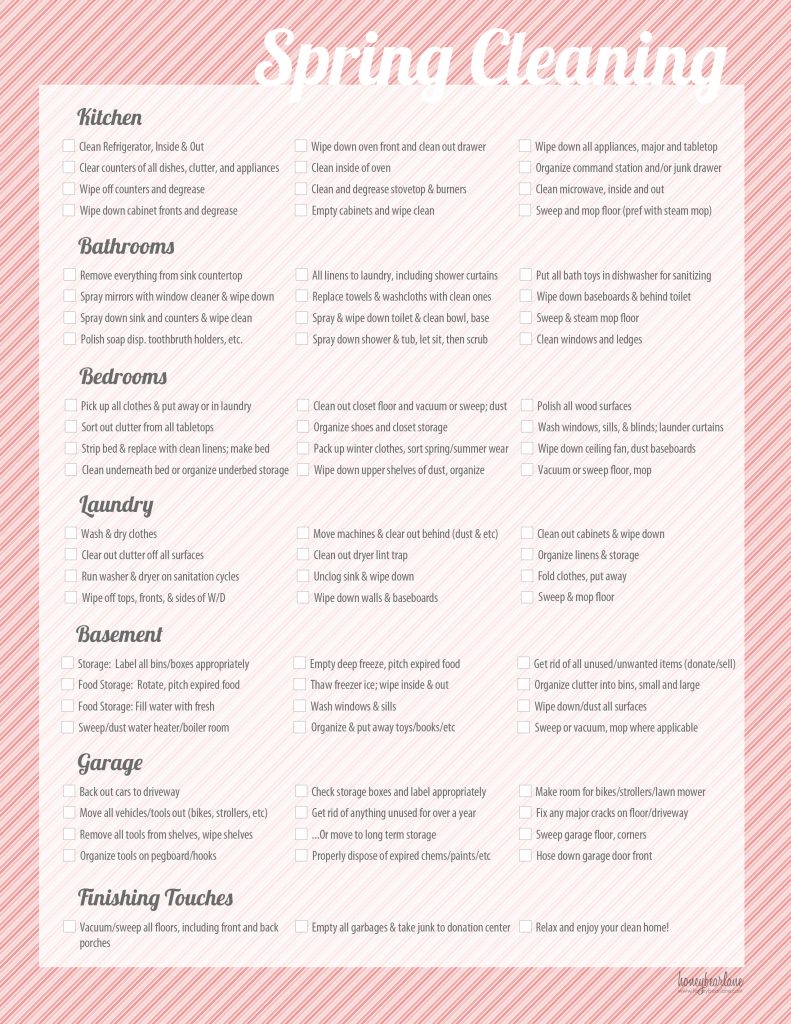 The other thing is that as I wrote this spring cleaning printable checklist I found myself overwhelmed at the prospect of completing even one of the categories. But if you just take it one day at a time, maybe even doing one a week, you could still accomplish this over a month or two…well in time for the summer festivities. Every house needs to be deep cleaned at least once a year. It is so nice to live in a clean house and much healthier as well. If you do your deep clean at least once a year, it will be far less daunting of a task than if you were to just ignore it.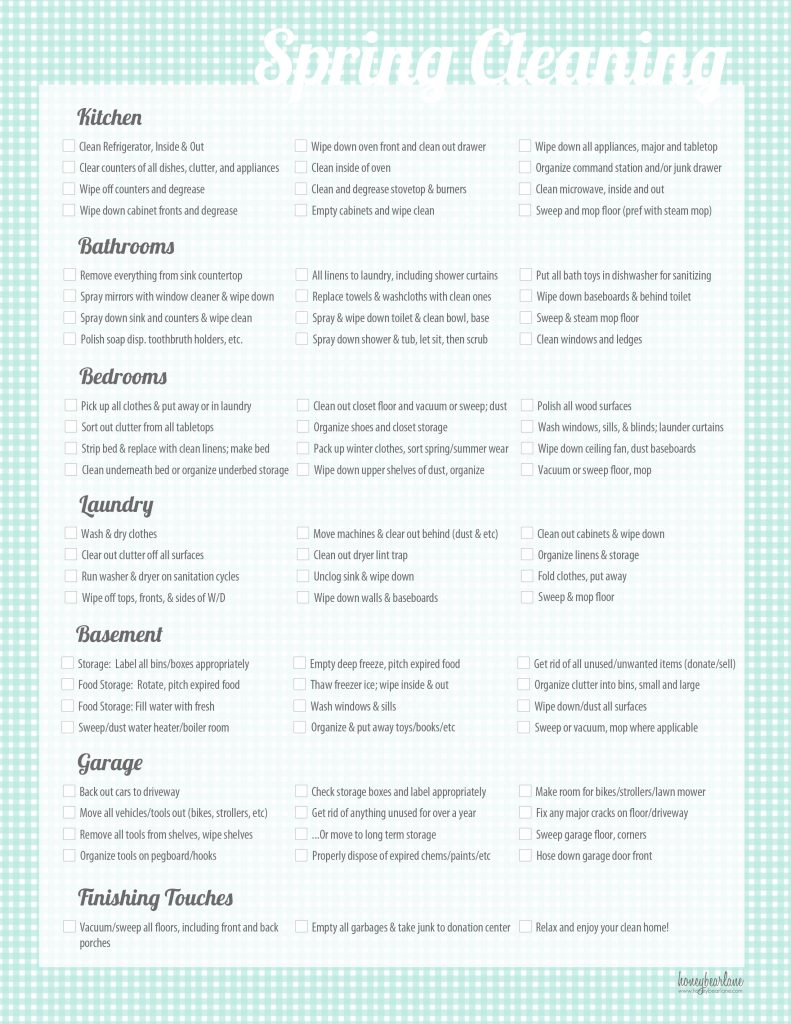 I actually love this time of year, when the world wakes up. In a lot of ways, so do I. The sunshine and warmer air invigorates me and I really WANT to clean out my dusty old house and organize everything. Using these spring cleaning printables will really help me this year! What about you? Do you do spring cleaning? What tips and tricks help you the most?
Linking up to Flamingo Toes, Sumo Sweet Stuff, I Heart Naptime, Tatertots & Jello, Whipperberry
Heidi is a blogger, creator, and a mom of three.  She loves sewing, quilting, cooking, crafting, painting, decorating, and designing.  To make sure you don't miss any of her latest creations, please sign up for Honeybearlane's RSS feed.