This post was originally published on Time Out For Women

Today I'm sharing with you a very easy Easter gift idea using those irresistible marshmallow bunnies–PEEPS.  Easter seems like the time when all of the kids get Easter baskets full of goodies, but what about the rest of us?  There is always a reason to give a little something extra to the loved ones in your life, or even as a way of saying "thank you" to anyone at all who has helped you out or lifted you up.  Plus it's cute!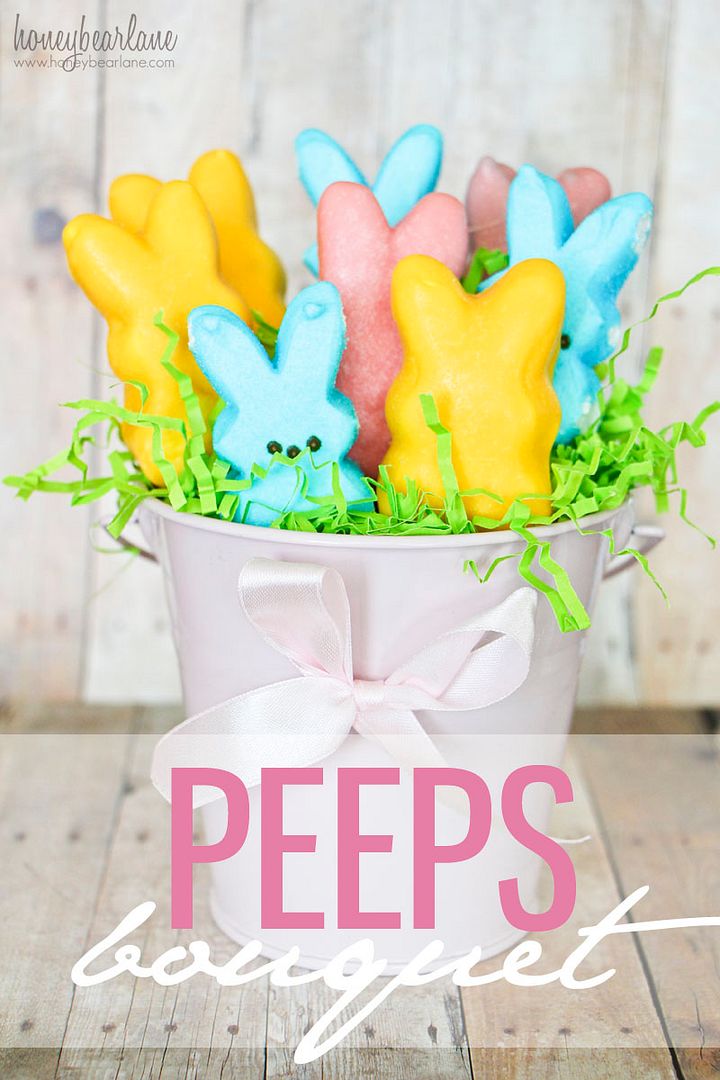 Supplies:
Peeps Marshmallows
Colored chocolate melts
Skewers
Floral Foam
Small container
Easter paper grass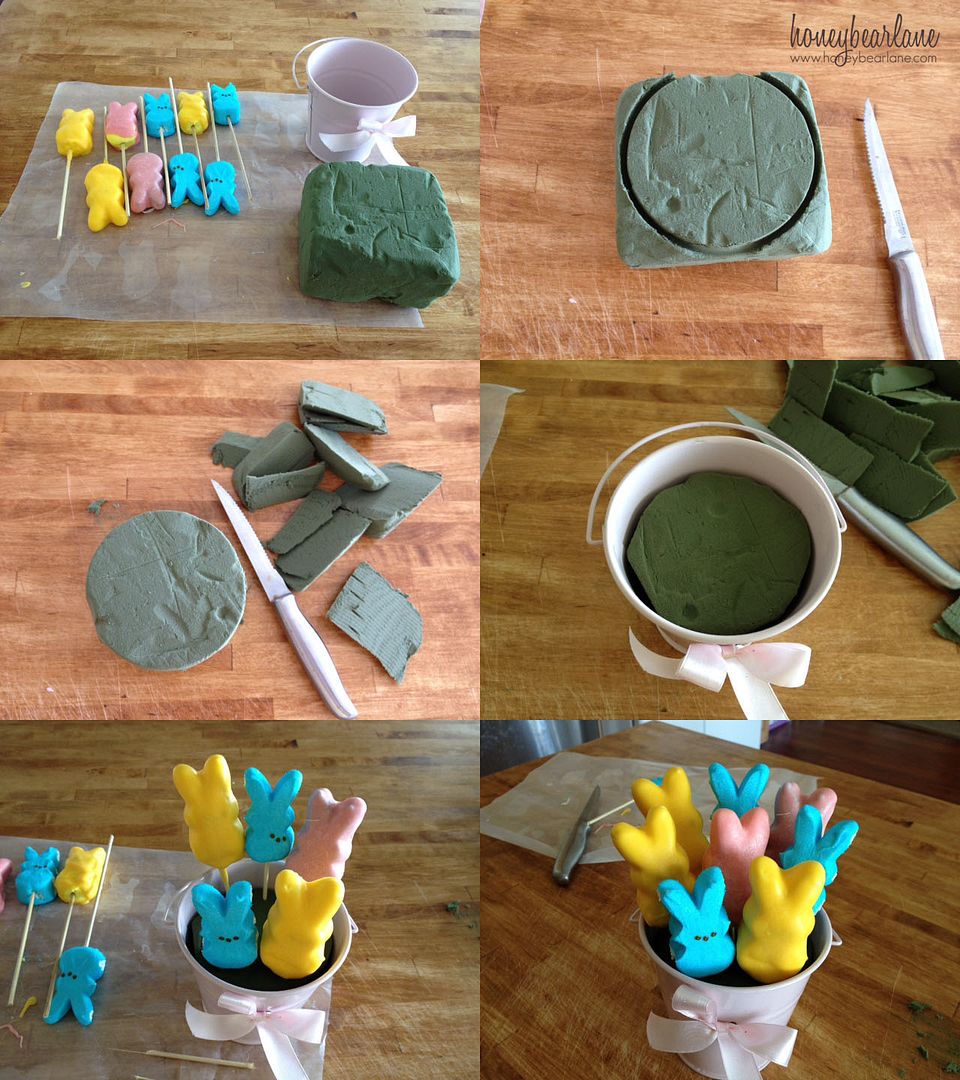 First, I melted the chocolates in the microwave by cooking for 1 minute, then stirring, then cooking for every 30 second intervals and stirring until it's fully melted and combined.
I had broken the skewers in half and pushed them into the Peeps (I got the Peeps bunnies). Then I dipped the Peeps into the chocolate on both sides and let it harden on some wax paper. I refrigerated them so the chocolate could set fully.  I didn't cover all the Peeps in chocolate because the blue ones were so pretty. 🙂
To make the base for your bouquet, I used the top of my container (a small pastel bucket from a craft store) to make an indentation in my floral foam (which you can also find at any craft store and it's not very expensive.) Then I used a knife to carve around the circle shape and made it slightly smaller than the circle so it would fit well inside the bucket. There should be about an inch or so of room between the foam and the top of the container.
The rest is easy: Just place your skewered Peeps into the foam! You might have to shorten some of the skewers by breaking it further. Put the longest ones in the back and the shortest in the front. Push them pretty close to the foam so you can't see the skewers.
Then fill in the extra space with the Easter grass. I used a skewer to shove it in the small spaces to make a nice, full bouquet. Then you can add a cute little tag on the handle or another skewer as well.

I gave these fun treats to the church class I teach and they loved them! I'm super excited to celebrate Easter with my own family…what traditions do you have? I'd love to hear!