Spring Fling Baskets Giveaway!!
It's time for the Spring Fling Giveaway!!  You can enter to win one (or all!) of these fun Spring-a-licious baskets!
These giveaways are SO much fun!  I love seeing what all my blogger friends put in their baskets!
Here's a closer look at MY basket: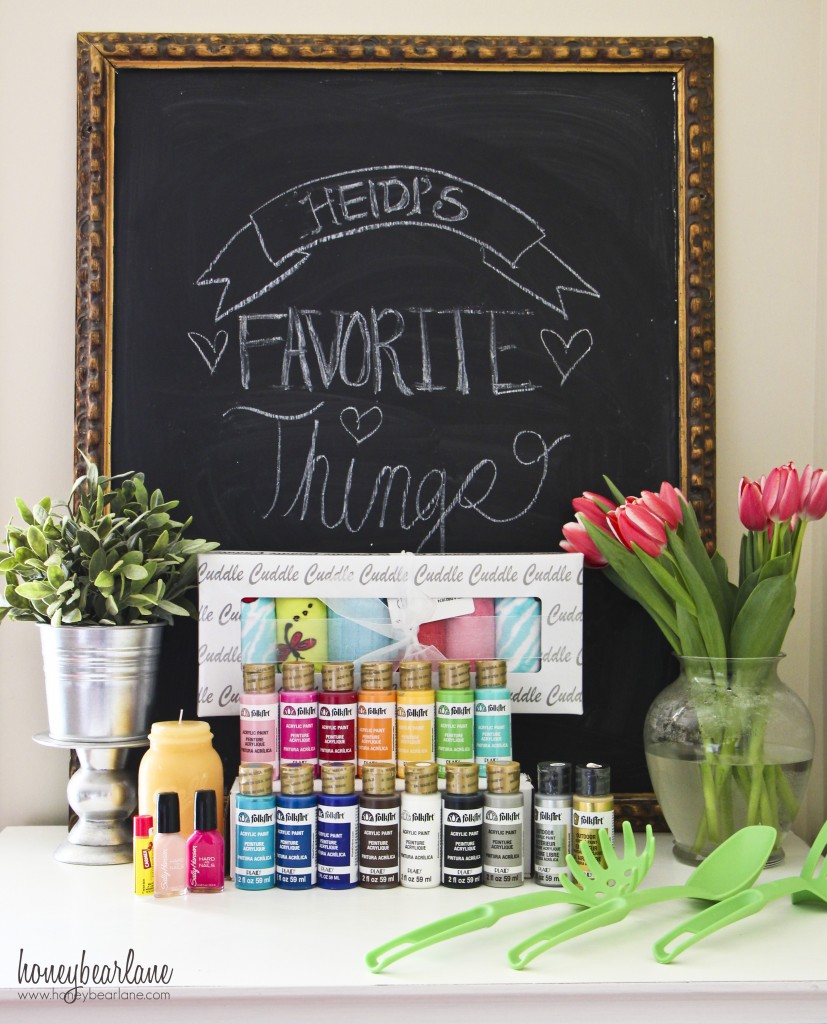 I shopped around for like a month, collecting these items.  I wanted them to represent a little of bit of all the things that make me ME!  And first off, I love how bright and colorful they all are.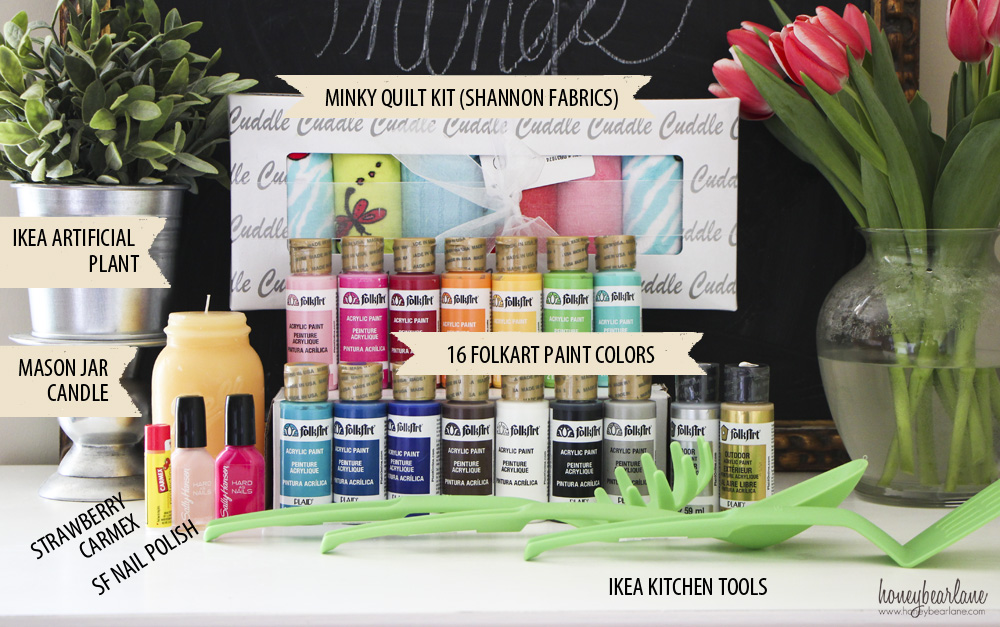 My basket includes:
16 Folkart Paint Colors:  I LOVE color and paint!
3 Kitchen Tools from IKEA:  We have these and I love how narrow the spatula is…these tools are very handy!
2 Sally Hansen Nail Polish:  I love it when I can actually take the time to paint my nails (toes–never paint my fingernails) and I love bright bold pink and a soft pink for spring!
Strawberry Carmex:  I use regular Carmex every day and can't live without it but when I saw the strawberry version I wanted to try it!
IKEA Artificial Plant:  You can't kill artificial plants, right?  Haha!  I love these things because they just seem to add a little something anywhere they are.  Also I love IKEA.
Mason Jar Candle:  I love the country rustic Mason Jar look so when I saw this candle at Target, I snatched it up!
Shannon Fabrics Minky Quilt Kit:  I use minky in every single puff quilt I sew.  Minky is such a fun fabric and Shannon Fabrics has a huge variety.  So what better way to show off minky adorableness in one kit?
To win this Spring Fling Favorites Basket, enter the Rafflecopter below.  Since this is a Blog Hop Giveaway, we encourage you to like all the Facebook pages of these blogs and then please go visit all the blogs below and see what is in each basket (and enter to win theirs too!)