Puff Pillow Pattern & Giveaway!
It's finally here!  I have been planning on doing my puff pillow pattern for seriously ever and I know lots of you have been wondering when I would finally get around to doing it.  Patterns take a lot of work to put together so I just kept putting it off until I had a little more time.  And now is that time apparently!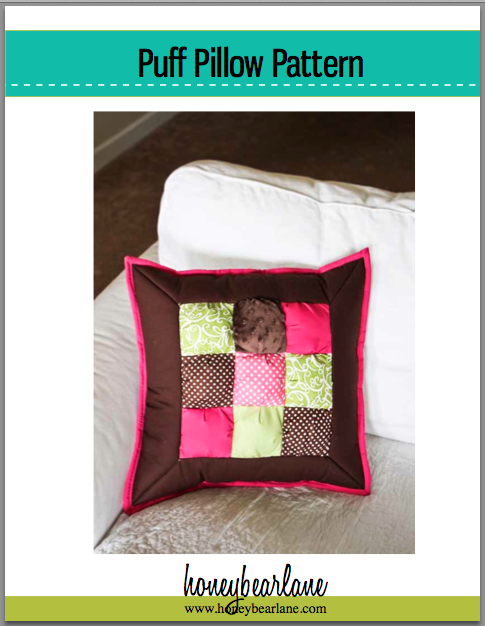 This pattern is perfect for those of you who would like to try your hand at puff quilting but don't want to commit to an entire puff quilt project.  These pillows are pretty quick to make (VERY quick if you choose not to do a binding!)  and are such a fun accessory in any room!  This would be a great project for your kids as well.  It's 33 steps, each step illustrated with a picture.  The pillow requires a 16×16 pillow insert (which you can get very cheaply at Joann's when it's 50% off.)
You can purchase this pattern in my Etsy shop today and soon in my Big Cartel and Shoplocket.  It's instant download as well!
And if you're feeling lucky, go ahead and enter to win this pattern–I'm giving away 10 today!