Ellie, Huggies Slip ons, and a Target Gift Card Giveaway
This post is part of a social shopper marketing insight campaign with Pollinate Media Group® and Huggies, but all my opinions are my own. #HuggiesSlipOn #pmediahttp://cmp.ly/3/8vNxcO
My Ellie is almost 20 months.  I have been telling her age to people a lot lately and every time I find myself thinking, "Is that right?  20 Months?  Seriously?"  I can't believe she is four months shy of turning two.  Two is like the age where you can't call them a baby anymore.  Two is when you have to start considering potty training (yes, THAT nightmare again!) and fighting the independent fight.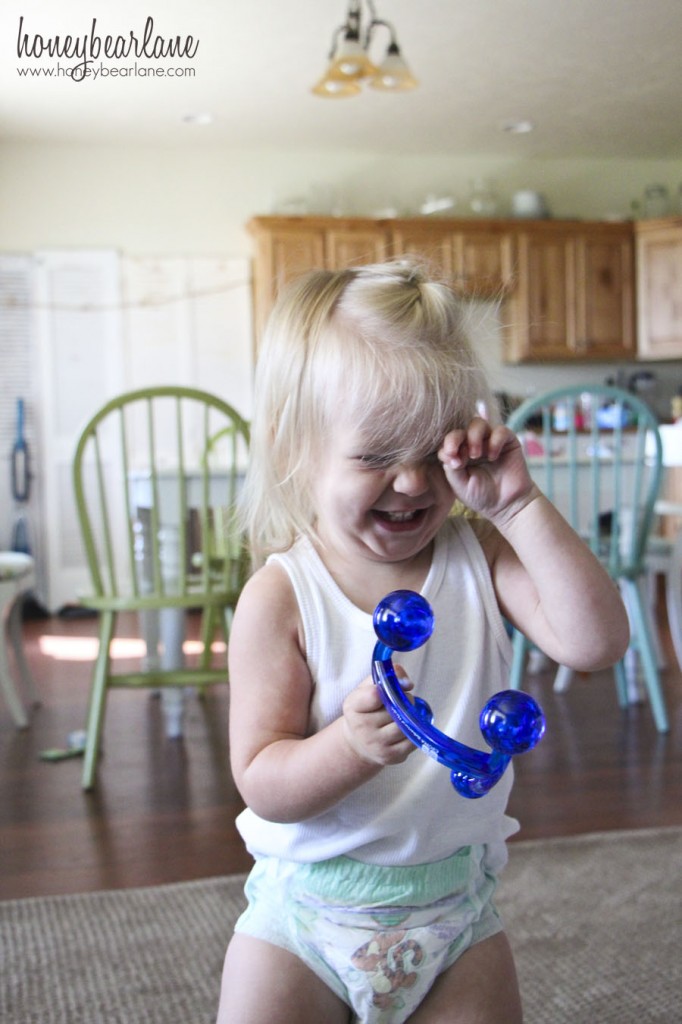 I love that age, to be honest.  They are getting so much more capable of doing things and speaking and everything they do is like a new milestone.  Ellie can say so many words that she couldn't say a month ago and it's so cute I wanna die.  "Will" = "Wiw", "Lucas" = "Cooka".   She tries to ask for more fishy crackers = "Mo' 'ishy!"  Seriously, being a mom is the best.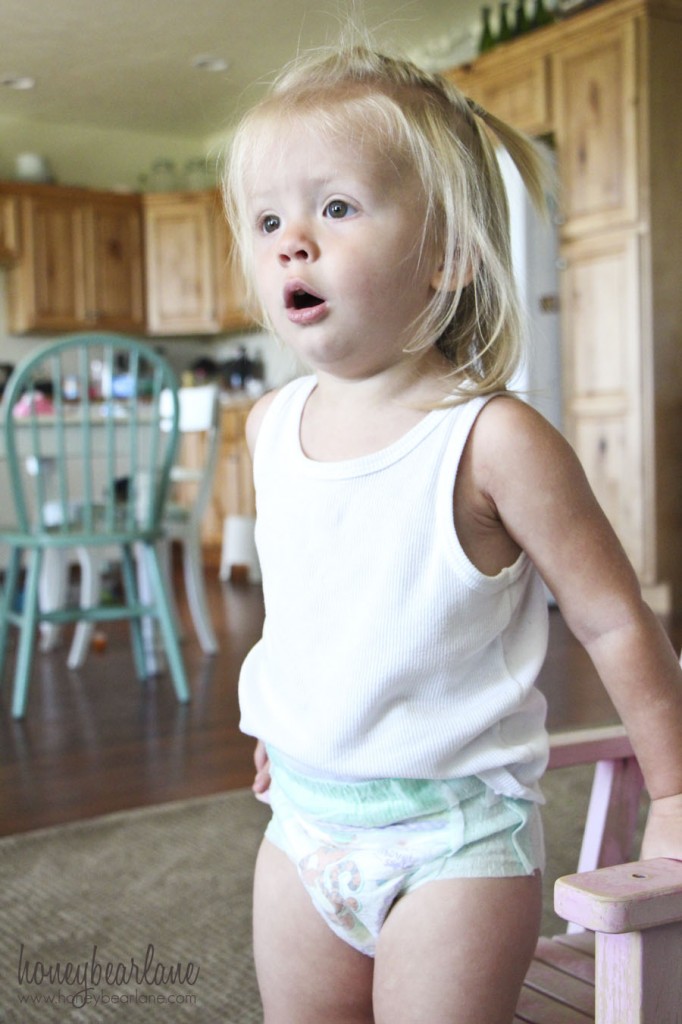 I have been changing diapers now for five years.  I have tried lots of brands but have always come back to Huggies.  They just…work.  They hold everything in, they feel sturdy and yet comfortable for my kids.  But I tried something new today at Target and got Huggies Slip Ons.  Have you ever tried these?  They are basically the exact same thing as Pull Ups but look like a diaper.  It's a great transitional diaper for babies who are a little more toddler than baby and wiggle way too much during diaper changes.  And that's Ellie.
So far I like the Huggies Slip Ons.  They are easy to change and seem to fit her really well.  They haven't leaked at all.  I like that they can pull up and down so she can learn to do that herself and maybe be a little bit more ready for potty training in the future.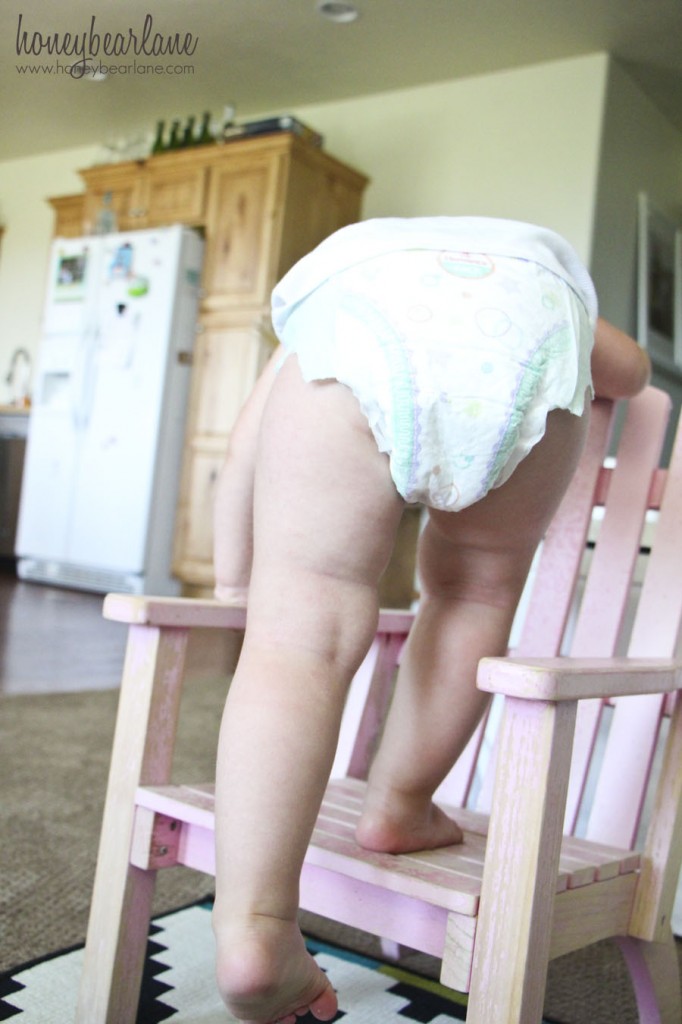 I think the best part is that the changing process is really quick.  Have you ever had a baby who is near impossible to change?  They arch their back and refuse to stay still for even one second?  This makes the diaper changing process that much faster.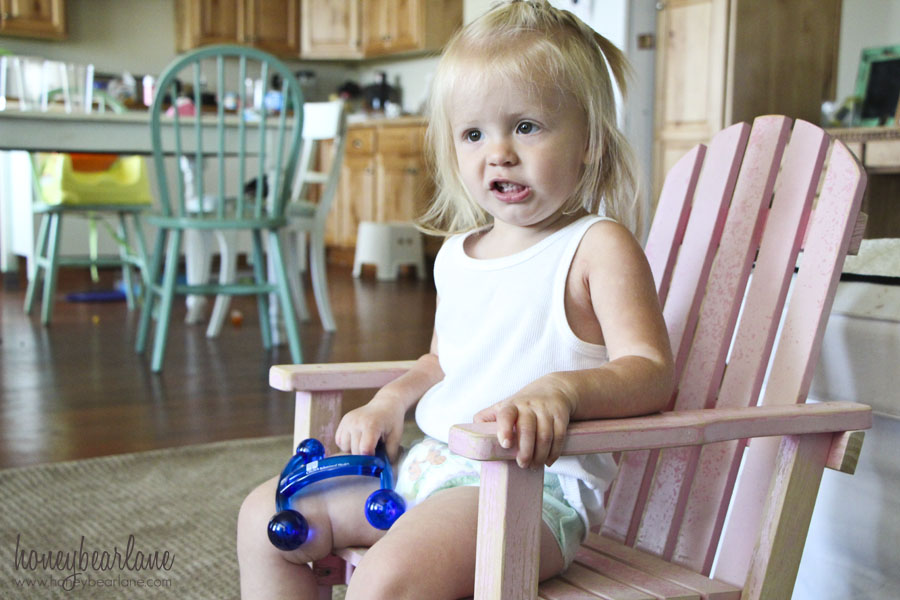 And I'm sure many of you are noticing the messy house behind the adorable girl.  Gasp!  Yes–my house is dirty sometimes.  A lot of the time.  That's how it is with little kids.  They just—mess.  They are messers.  They are messy.  When they eat, when they play, even when they watch TV (and yes, they do watch TV also.)  I'm a big believer in throw-away diapers.  They might not be the best for the environment, but when I have a billion other messes to clean up during the day, let me tell you, it is just SO NICE to be able to just throw away the diaper.  After dealing with my pooping-my-underwear potty training son for the last two months, I never want to have to swish out underwear again.
Whew–okay enough potty talk.  So raise your hand if you use Huggies.  Then here's a nice little coupon for you to use to save a couple bucks on your next purchase at Target.
And go ahead and enter to win a $25 Target gift card as well!