Twin Size+ Puff Quilt Pattern is Here!
Another long awaited pattern is here!  I have been asked time and time again if I make puff quilts larger than baby size.  My answer was and will always be 'nope, sorry!'  I really don't enjoy making large puff quilts because it is a lot of work.  So there is your fair warning.  But once it's done, I have to say, it's worth it!  My friend Sarah helped me make this quilt for this pattern and I probably couldn't have finished it without her, honestly.  But now it's done and so is the pattern:  Twin+ Puff Quilt Pattern!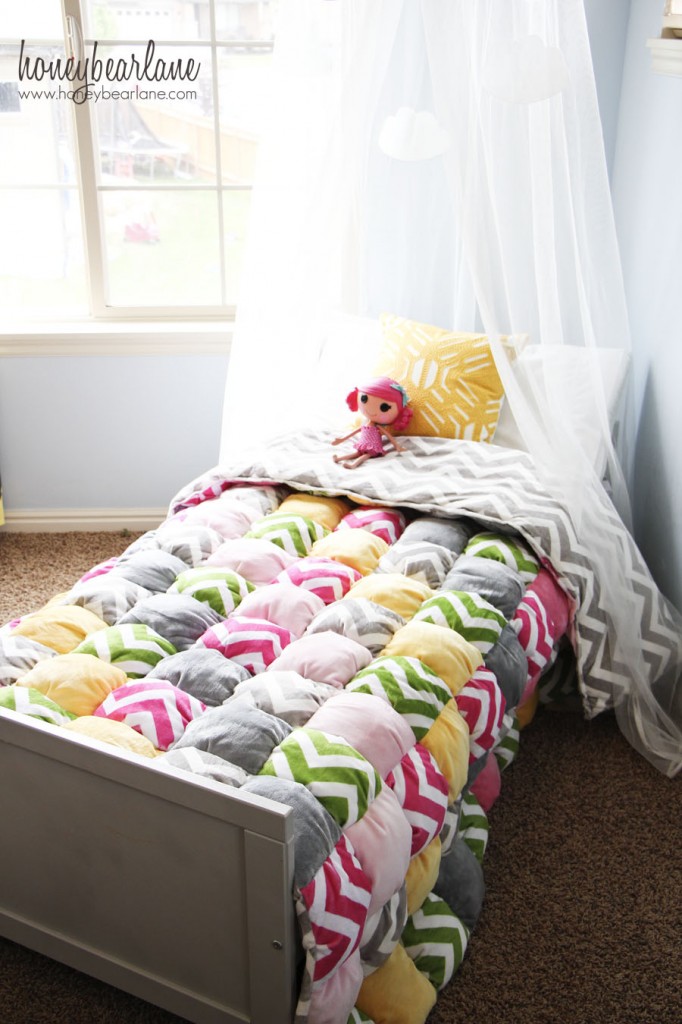 But look at it–isn't it adorable??  The fabric is 100% from Shannon Fabrics and we are going to have a fun contest with them starting Monday so GET READY!  Now is your chance to purchase this pattern at 20% off using the code SHANNON.  You can use this code until the end of July for this pattern or any of my other patterns.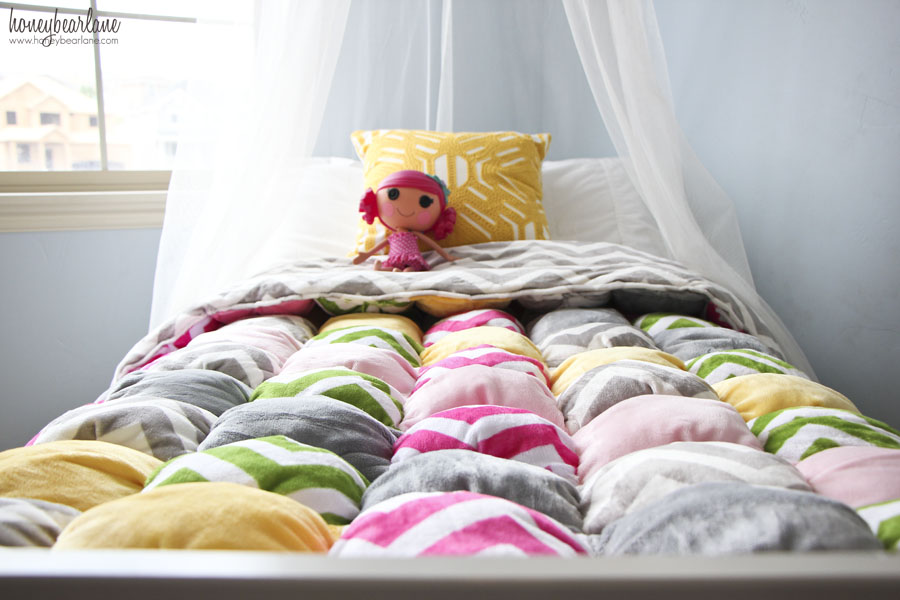 This pattern is for a twin size quilt, about 64″x80″.  It's the same size as my IKEA comforter on my boys' beds.  The picture shown here is an IKEA toddler bed, which is a little smaller than twin and you can see the quilt is quite a bit bigger.  The pattern includes calculations to make full, queen, and king size puff quilts as well.  AND the puffs themselves are about 3 inches larger around so you don't have a zillion puffs to sew and it's still super soft and plush.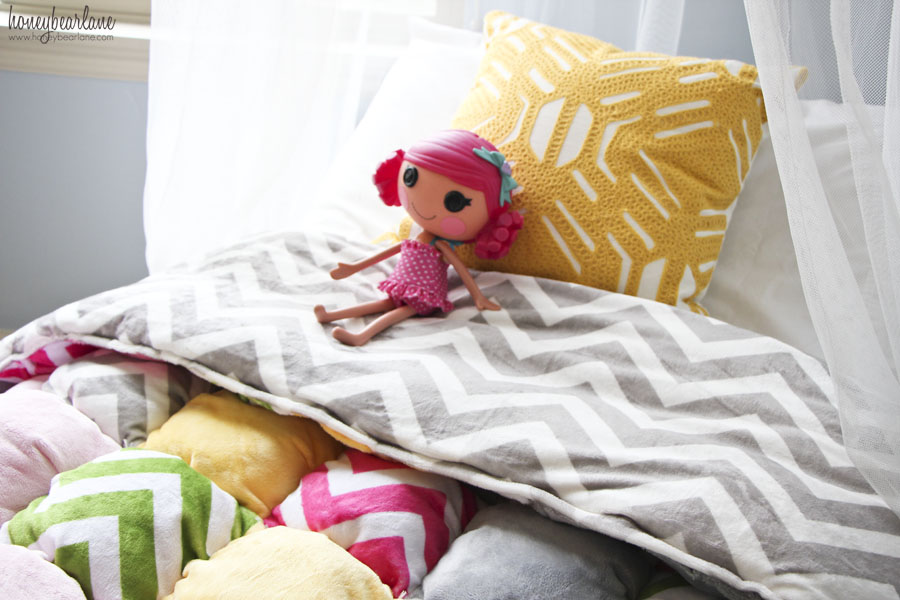 The best part about this pattern is that there is NO binding!  I know how intimidating binding can be and it does take awhile to do.  But this quilt skips the binding altogether and turns out great.  I used all minky fabric and it is SOOO soft.  I made it for my best friend's little girl and she squealed with delight when she saw it.  It is seriously heavenly.  It would be so fun to lay out on the ground for sleepovers, movie nights, whatever.  And of course for sleeping in the cold winter.
Shannon Fabrics has recently released their line of chevron fabrics which you can find at most quilt shops across the US.
Purchase the pattern (along with any of my other patterns) for 20% off using code SHANNON