Cinnamon Chocolate Chip Peanut Butter Brownies
This post is sponsored and written in behalf of McCormicks and MomitForward.  All opinions are 100% mine.
Fall is the best time for baking, right?  Every Autumn I find myself itching to bake all sorts of yummy things, and lots of times after hours of making a huge mess and following elaborate instructions, I end up with a yucky disaster.  I was sent a whole bunch of McCormick  extracts and spices to play with.  But this time I wanted to make something that would be yummy and simple and fast.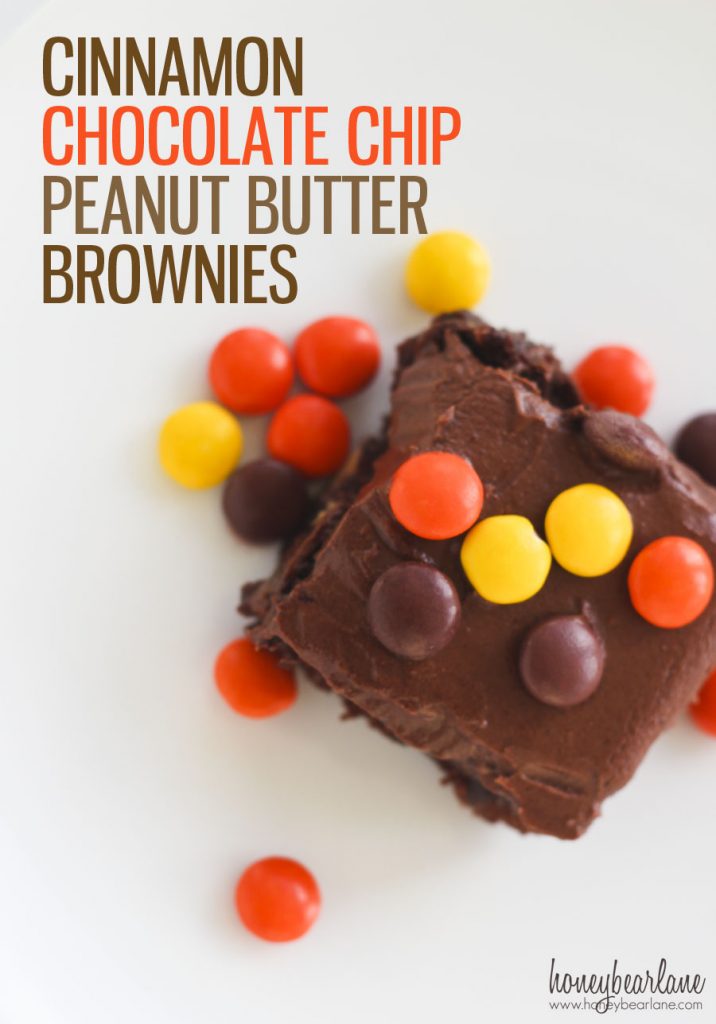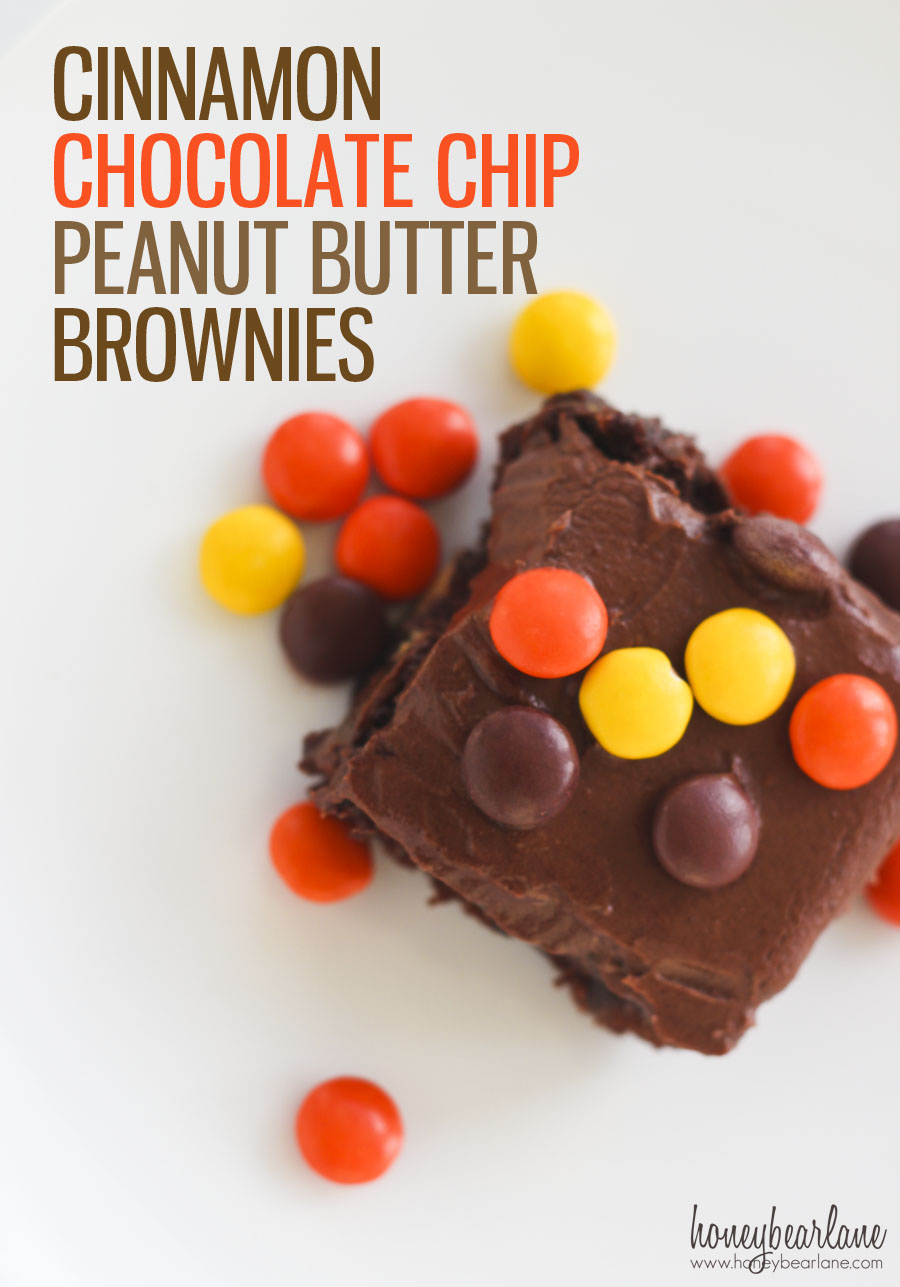 I was inspired by the McCormick recipe for Mexican Chocolate brownies and I came up with these Cinnamon Chocolate Chip Peanut Butter Brownies.  These are the perfect combination of fall flavor and chocolately-peanut butter goodness.  And they are VERY easy to make, thanks to my semi-homemade cheater method.  I only use half a container of frosting because the first time I made these I used the whole container and it was just too much frosting and made the whole thing VERY rich.  So go ahead and use all of it if you want VERY rich brownies!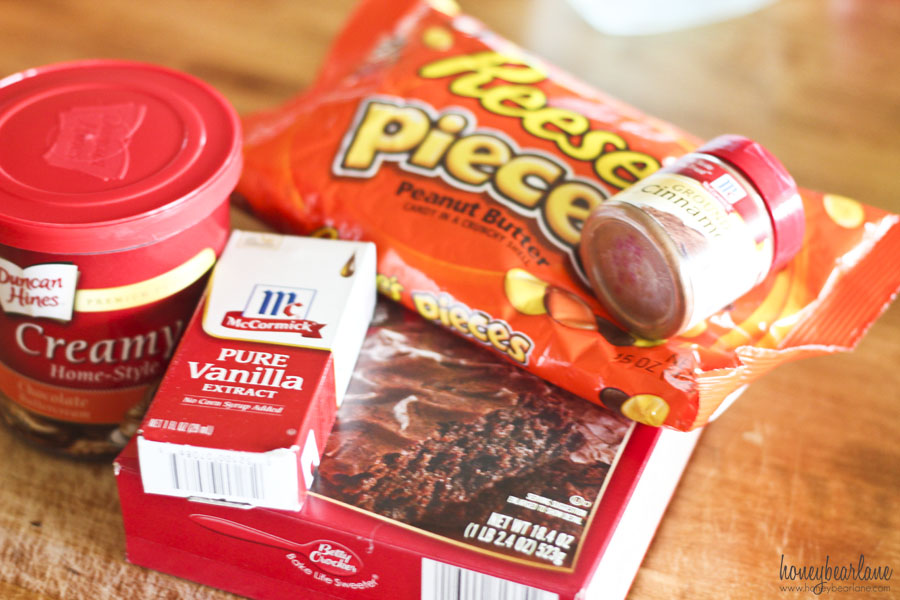 All you have to do is mix up the brownie mix with the water, oil, and egg.  Then add the vanilla and cinnamon and beat until well blended.  Then stir in your peanut butter candy of choice.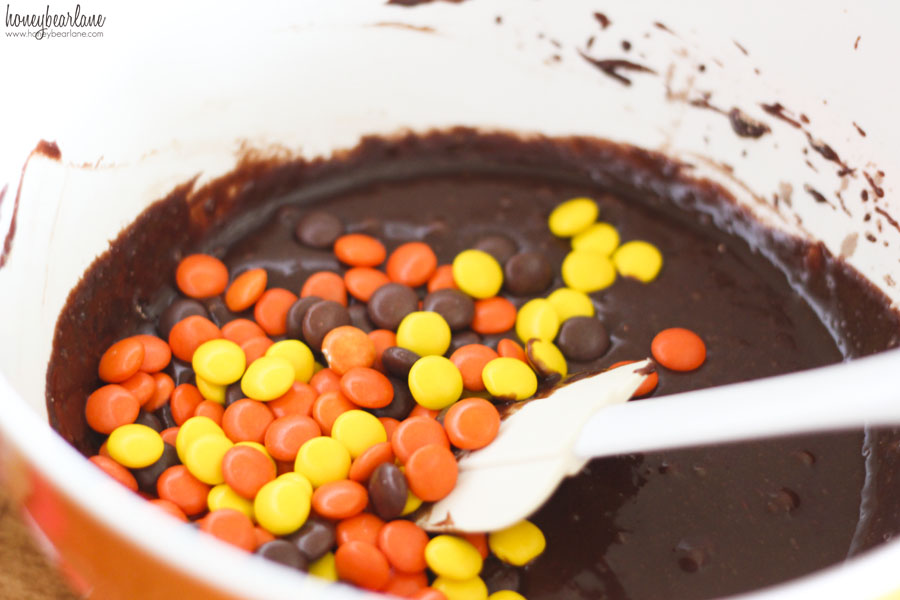 And of course let your own little "Cookie Monster" lick the spoon, once you've transferred the whole thing to the baking pan. After they've cooked and cooled, spread the frosting and top with more peanut butter candy!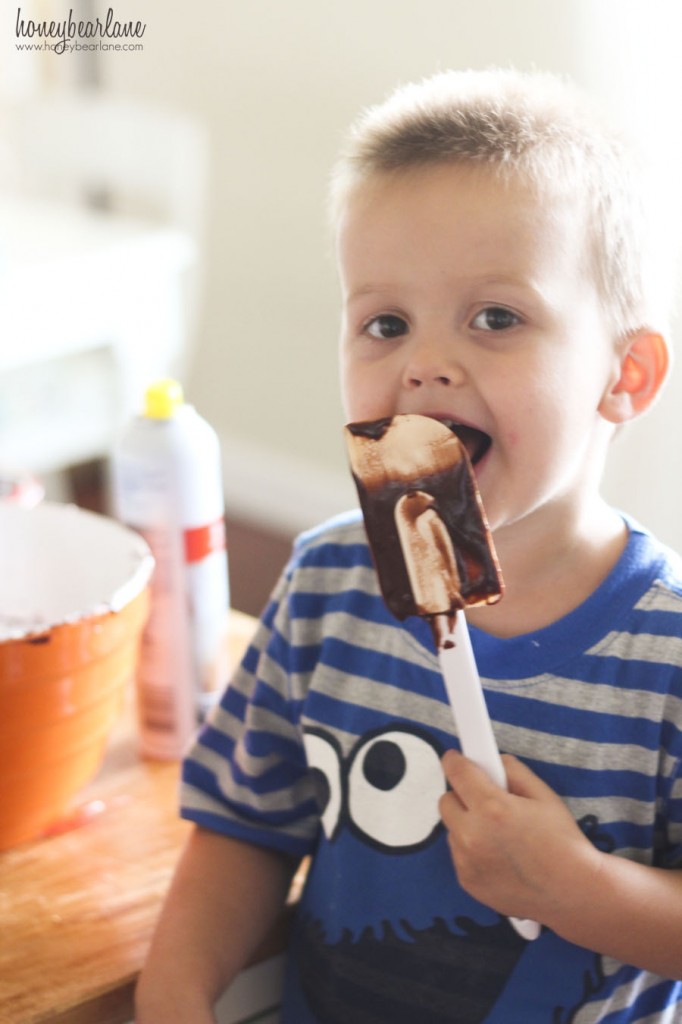 Cinnamon Chocolate Chip Peanut Butter Brownies
Ingredients
1 Package Brownie Mix & ingredients needed to make...oil, egg, water
McCormick's Cinnamon--1 teaspoon
McCormick's Vanilla Extract-- 2 tablespoons
1 Cup Peanut Butter Candies-- 1 Cup
Pre-made frosting -- ½ container
1 tsp. cinnamon
1 tsp. coffee extract
Instructions
Mix the Brownie mix, then add the teaspoon of cinnamon, vanilla extract, and mix well. Add in the Peanut Butter candies. Pour in a sprayed 9x9 pan and bake at 325 degrees for 35 minutes. Mix half the frosting with 1 tsp. cinnamon and coffee extract. Once they are cooled, spread with the frosting and sprinkle with more candy for decorating. These are easier to cut once the frosting has had some time to harden a bit.
I am joining up with a team of amazingly talented bloggers who are all participating in the McCormick Virtual Bake Sale.  We are competing again several other teams and whichever team gets the most collective pins on our recipes wins!  You can simply pin this recipe here to help me out (since y'all love me so much) and then go visit the other links listed below and pin their recipes as well!
Dinner, Dishes, and Dessert:  Fudge Mint Chocolate Chip Brownies
Blommi:  Mandarin White Chocolate Blondies
Cookin' Canuck: Whole Wheat Double Cinnamon Chocolate Chip Cookies
Confessions of a Cookbook Queen: Raspberry Cheesecake Brownies
A Pumpkin and a Princess: Chocolate Chunk Mocha Cookies
And don't forget–you can enter to win your own special bundle of McCormick's goodies!  Enter to win a McCormick gift pack full of spices, extracts, and other items that inspire baking creativity, valued at $75!  The perfect addition to your fall/holiday baking collection!
This post is sponsored and written in behalf of McCormicks and MomitForward.  All opinions are 100% mine.