Where the Wild Things Are Printables
Pottery Barn Kids sponsored this post — but my love for magical Halloween costumes is 100% my own!
We are now at the age where mom can't choose the Halloween costume for the kids.  Sad, sad day.  Last year I managed to "convince" them that they wanted to be a lion, a monkey, and an elephant and I was the conniving ringmaster, bwahaha!  But this year my 5-year-old really wants to be Darth Vader and my 3-year-old wants to be Batman.  So that is that.  But I mean seriously, look at the cuteness of this costume…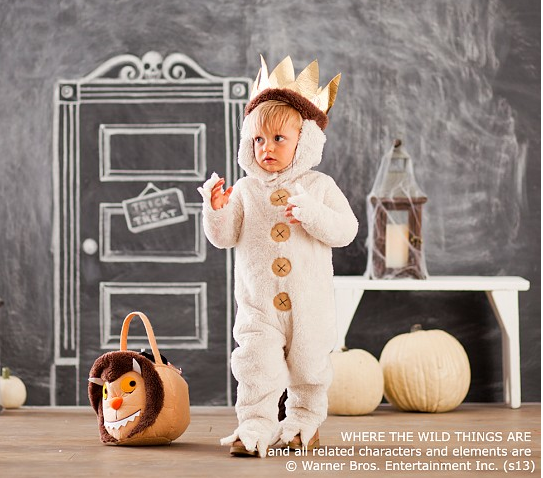 When I was browsing through these adorable Pottery Barn Kids halloween costumes I just fell in love with the Max one from Where the Wild Things Are.  This is such a classic book and I remember reading it over and over as a child.  I studied the artwork, amazed at how the artist took so much time on each drawing and created such interesting and beautiful illustrations.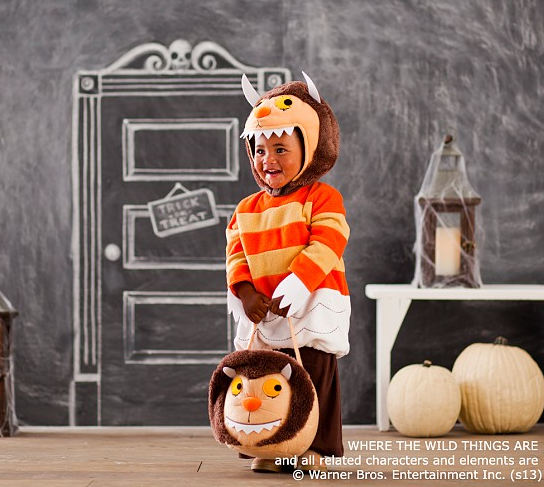 I can't make my kids be Max this year, or even a monster, but I can remember this adorable book in my own way.  So I designed some fun "Halloween-esque" printables to share with all y'all.  Just print them out, stick them in some frames, and now you can have a Wild Rumpus of your own this Halloween!
Some of my favorite quotes…
Drag onto your desktop to save.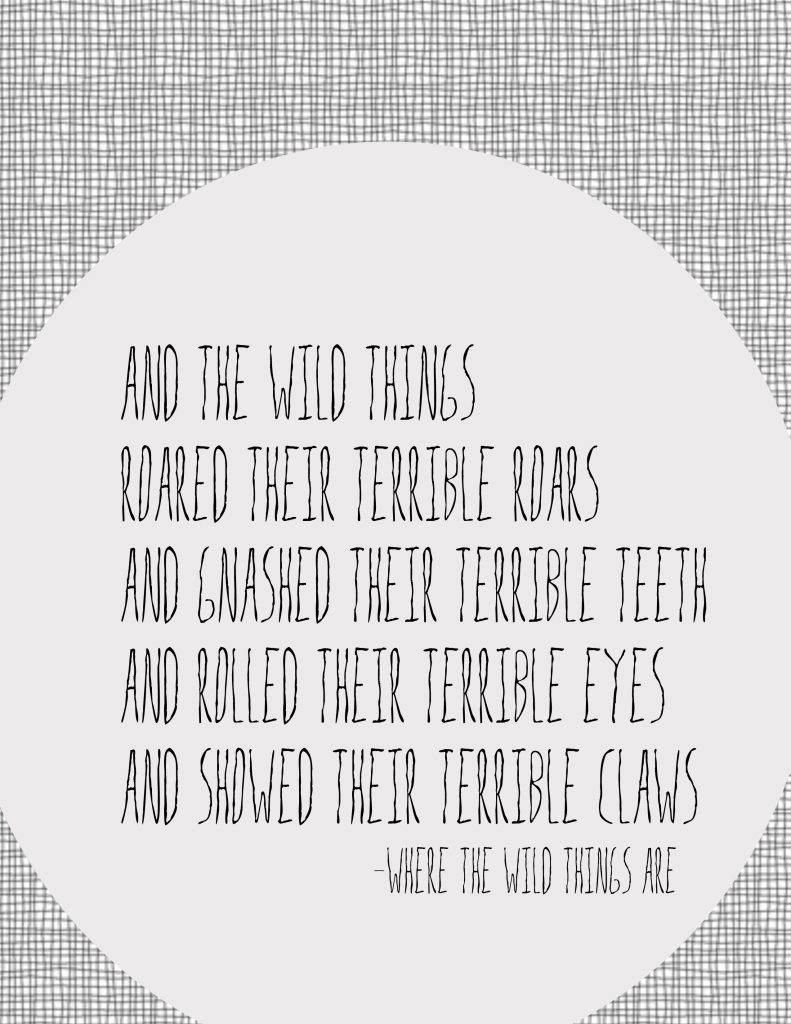 If you aren't into Where the Wild Things Are, Pottery Barn Kids still has TONS of seriously adorable Halloween costumes. Check it out…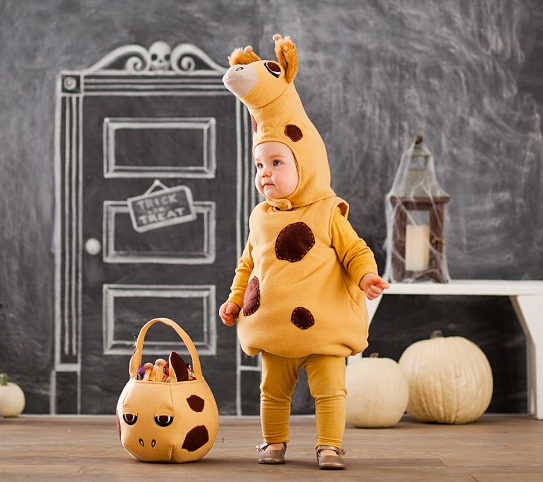 I love this giraffe!
And they have family costumes too–which I love to do. I may still have one trick up my sleeve for getting my family into a theme costume.
It's not hard to shop your own house for your own kinds of DIY Halloween costume accessories to really make each costume your own. Just dig through your own jewelry, kids dress-ups, even Grandma's house and you never know what you will find!
And guess what?? Right now you can get 20% off plus free shipping on Pottery Barn Kids halloween costumes and up to 40% off their treat bags!  I am trying to decide which treat bags I want to 'treat' my kids to!   Go visit their website to see all the adorable Halloween Costumes or follow #pbkhalloween hashtag on twitter, instagram, Facebook, etc.
I'm so excited to partner with Pottery Barn Kids in this sponsored post and share with you their frightfully fun Halloween costumes!