Caramel Apple Cake Recipe
It's apple season!  I have such good memories of apple picking season growing up…eating the crisp, ripe apples, eating the baked goods my mom made, even selling apples outside Cougar Stadium for $0.25 each.  My parents have lots of apple trees so this year I went and picked a bunch and now I get to spend every afternoon baking them into yummy treats.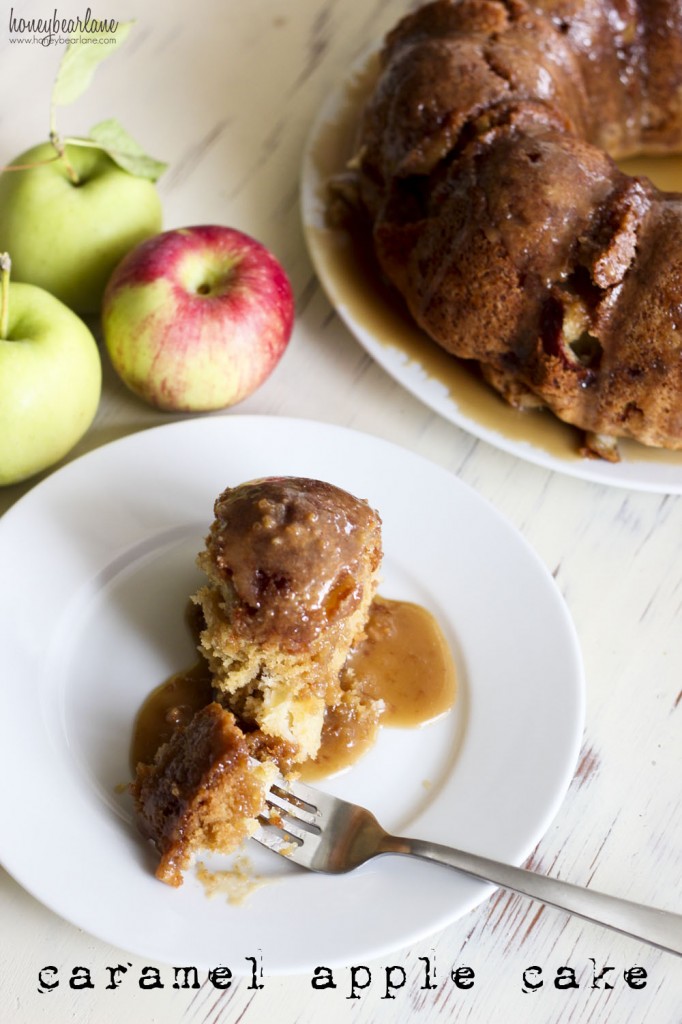 This caramel apple cake recipe is amazing and such a great way to use apples!  I ate some of the cake when it was warm out of the oven without the caramel sauce and it was good, like bread.  But once I added the caramel sauce…Oh man.  I thought I died.  I literally said out loud, "This is heaven."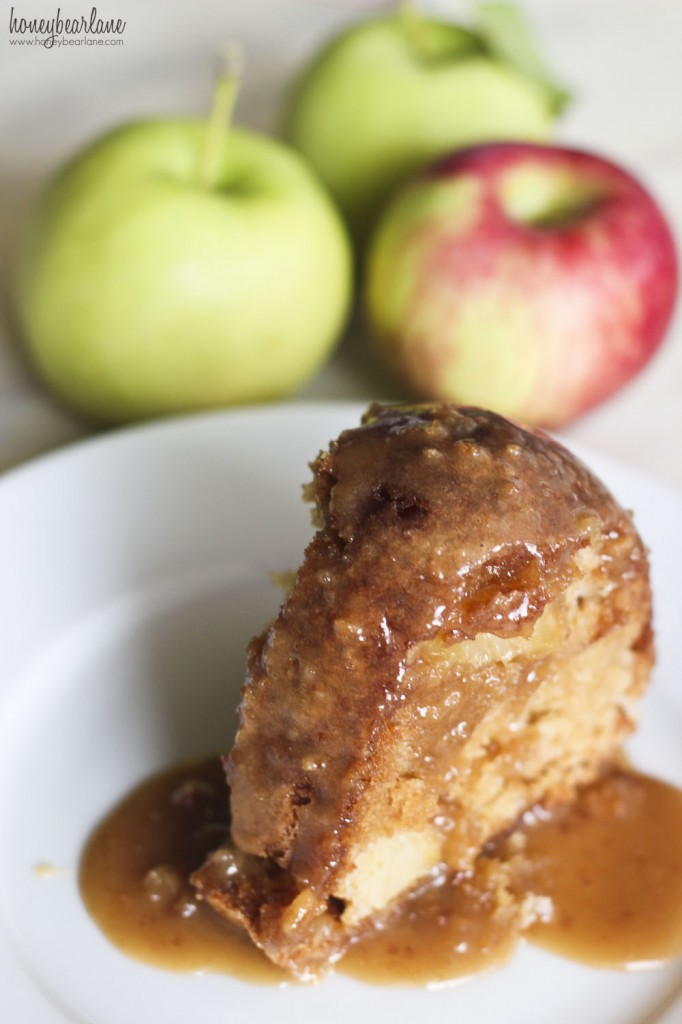 This is my Mom's recipe, so I didn't change a thing. She is one amazing cook and if anyone knows how to make delicious apple treats, it's her.

Caramel Apple Cake
Ingredients
3 Eggs
2 Cups Sugar
1½ Cups Oil
2 Tsp Vanilla
3 Cups Flour
1 Tsp Baking Soda
1 Tsp Salt
3 Cups sliced chopped apples
Sauce:
½ cup butter
1 cup brown sugar
¼ cup Half and Half
Instructions
Whip the eggs, then add the sugar, oil, and vanilla. Mix the dry ingredients (flour, baking soda, and salt) together and then slowly beat into the dry ingredients into the wet. It will get thick, like cookie dough.
Use an apple peeler/slicer if you have one, it makes peeling and chopping the apples a zillion times easier. Mix in the apples last. Pour the batter into a greased bundt cake pan. Bake at 350 for 1 hr. 15 mins.
Caramel Sauce: Mix the butter, brown sugar, and half and half in a sauce pan and stir until the butter has melted and it has boiled for about 3 minutes. Let it cool a bit before pouring over the cake.
When the cake has cooled, flip it onto a plate and pour the topping over.
What are some of your favorite apple recipes?