Today I'm sharing one of my favorite holiday recipes–Key Lime Pie!  My husband is not much of a Pie Guy but he LOVES this recipe.  I make it every year and it's the first to go.  It's also SUPER easy!  Anyone who can stir things together in a bowl can make this.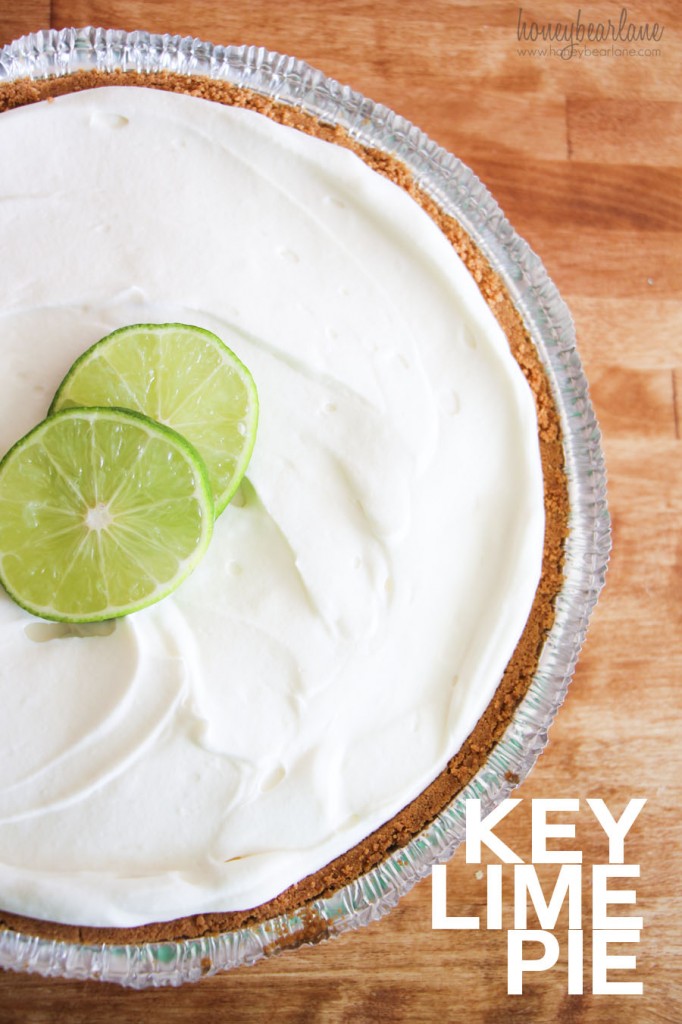 Super Easy Key Lime Pie
Ingredients
1 9-inch prepared graham cracker crust
3 Eggs
1 Can Sweetened Condensed Milk
2 tsp. lime zest
½ cup lime juice
Instructions
Mix all the ingredients (minus the crust obviously) together and stir well. You can add a bit of green food coloring if you want the cream to be more green, but true key lime pies are more of a light yellow-green. Pour into a graham cracker crust tin (I buy mine because they are cheap and easy) and bake at 350 for 20 minutes. Cool completely and then top with whipped cream. I make whipped cream using the whipping cream containers--add in ½ cup sugar and 1 tsp. of vanilla. Then whip until it forms peaks. This whipped cream tastes much better than Cool Whip and is very easy to spread.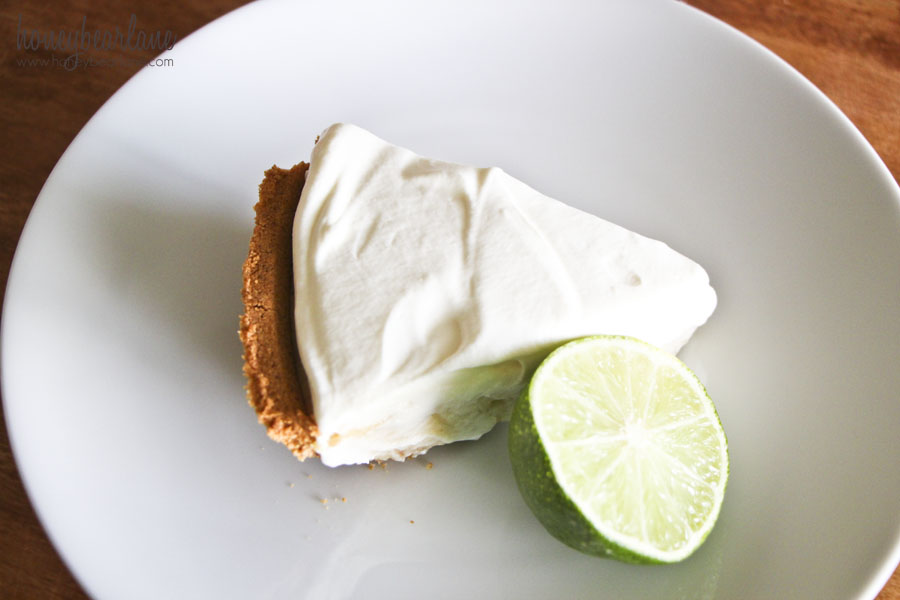 I have a lot of confidence in this pie…I have not met anyone who has eaten it who hasn't loved it. Just the right amount of tang coupled with the sweet cream. I always cut up a lime to put on top and make it pretty, plus then people know what kind of pie it is. And it travels well since it comes in the graham cracker crust tin–I just flip the plastic protective piece over and it makes a tidy little lid. If you need to bring dessert to Thanksgiving or Christmas this year, this would be the pie to make!