The Difference Between Orbital and Palm Sanders
My table…oh my table.  It looks beautiful now, but just listen to the story.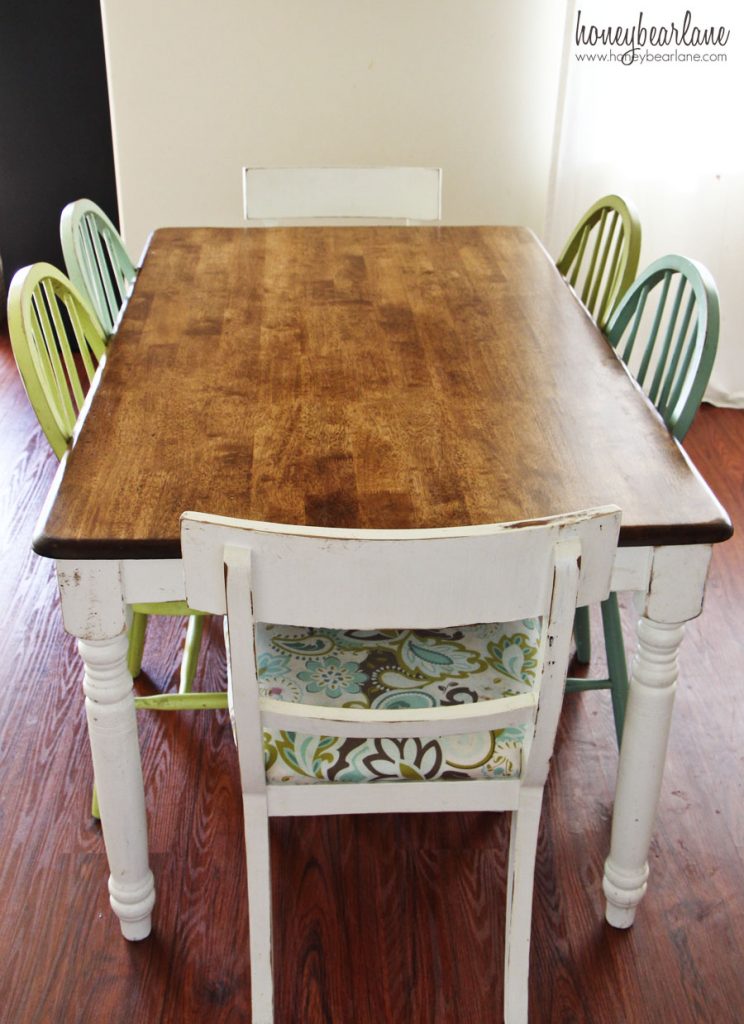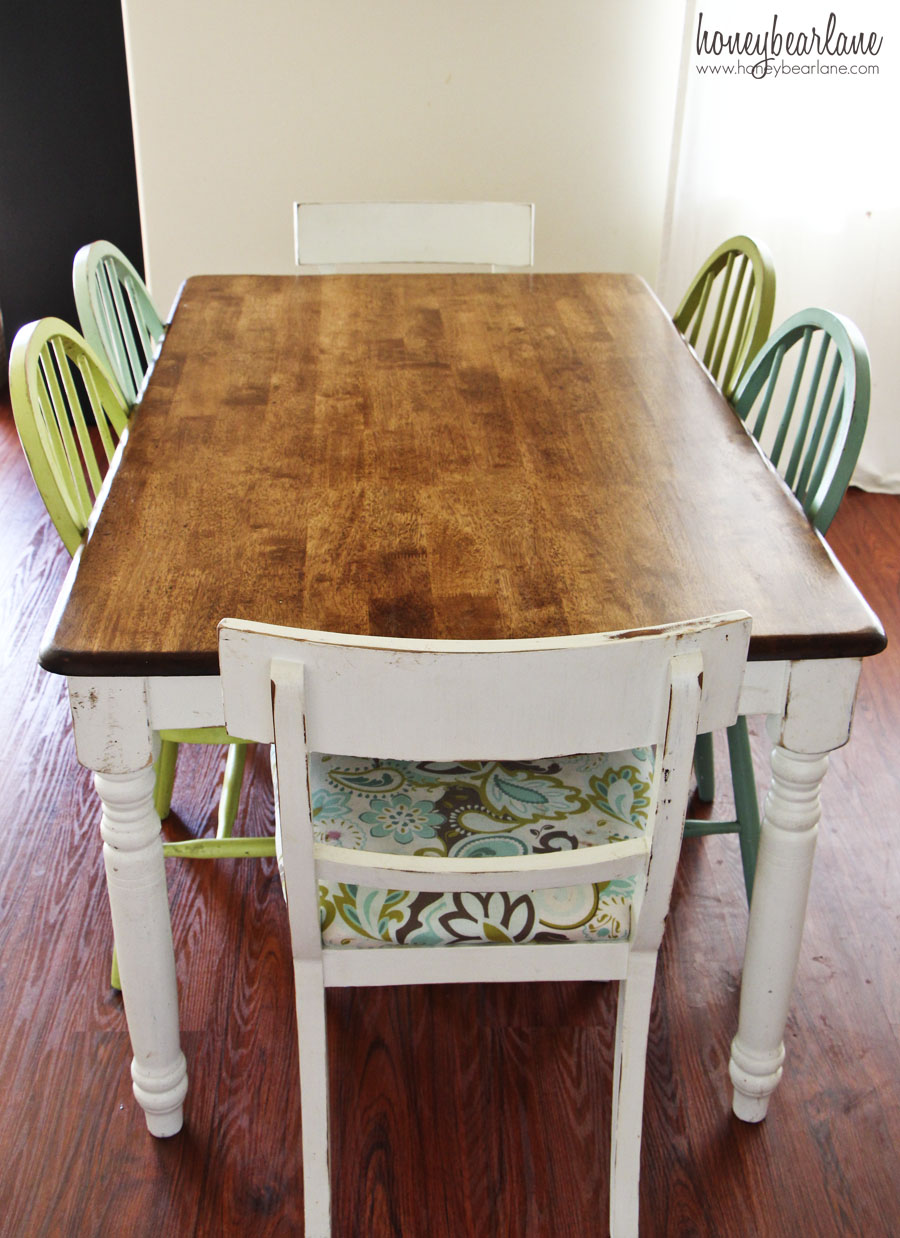 So remember my post a little while ago about how I decided to refinish my dining room table again?  Well I stained it.  And it didn't work.  I cannot even express to you how annoying this was.  I felt like my table was cursed!!  I didn't know what to do.  How can a table not take stain??
I decided to build a new tabletop to go over it.  So I headed to Home Depot and I talked with one of their very helpful workers for awhile.  He helped me form a plan to build my new tabletop and the more we chatted, the more I realized that this was going to be a lot more work than I thought and a lot more expensive.  Sigh.  Finally I asked him, "Do you think I should just try to refinish my tabletop that I have?"
I told him the story. He said the reason it didn't accept the stain was because it wasn't sanded down to the bare wood.  What?!  I had sanded for HOURS and HOURS with my Mouse palm sander and yes, it wasn't a pretty even bare wood, but it seemed pretty stainable.  But he explained that a lot of commercially manufactured tables, such as mine, have such a strong laquer on top that no stripper sold in stores will remove it.  Fun, huh? Then he recommended that I try an orbital sander.
Now let me back up:  I have looked at orbital sanders practically every time I go to Home Depot or Lowes and never got one.  I didn't know the difference between palm and orbital sanders…it seemed to me like they were basically the same thing.  And I already had the Black and Decker Mouse palm sander which has served me well for many years. Well this guy said that YES there was a major difference in the ease of removing finish.  So I ended up buying one and took it home.  And in ONE HOUR, I had completely stripped my table down to the bare wood and gotten a nice, even bare surface to stain.  It also removed all the squiggly lines that were left behind by the Mouse sander.  Seriously—life changing.  I feel dumb that it took me so long to learn this, but I think my orbital sander is one of my new favorite tools.
The Breakdown:
Palm Sander (like the Mouse):   Good for distressing, lightly sanding in between coats.  Best sandpaper grits are 160 and 220.  These are pretty cheap, this one costs about $30, the one I have.  It has served me well, but I'm never going to use it for varnish/paint removal again.  It doesn't work well for that and it leaves little squiggles behind when you try.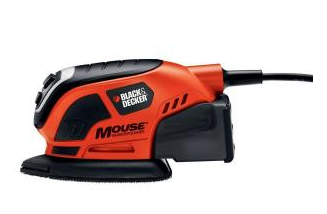 Random-Orbital:   Good for removing paint, stain, and poly (provided you have already used stripper because it will gum up the sanding pads.)  Easily strips down to bare wood.  Best sanding grits are 80 and 160.  The one pictured below is the one I bought–it's about $70 and has worked great.  It has a little catch bag to catch sawdust but make sure to empty it because it's easy to forget.  There are also Orbital Finishing Sanders but they are more docile and don't really remove, they are better suited for smoothing.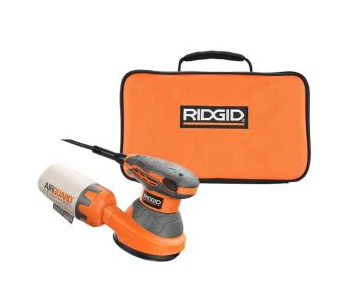 So there you have it.  If you are in the business of refinishing furniture, knowing the difference between orbital and palm sanders is something that is essential to know and so helpful.  If you didn't know already.  But I didn't and now that I know…my life is changed.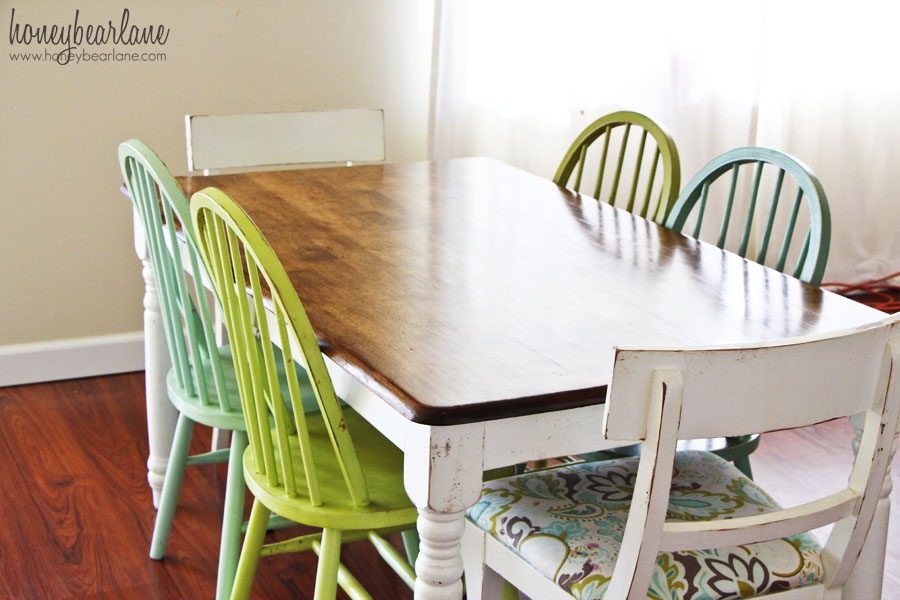 After I sanded it down to the bare wood, I was able to stain the table top again and it went on beautifully.  I ended up using Minwax Early America–a great color.  It's a perfect warm wood color without any orangey tints.  I love this tabletop now.  I also sanded it with a 220 grit and then sealed it with Minwax semi-gloss Polyurethane.  I did 3 coats.  And it has held up great so far, everything my kids do to it, it just wipes right off with nothing left behind, unlike my white tabletop.
So are you going to rush off and buy yourself a Random-Orbital Sander?