Peeps are the Easter candy icon.  You can't go more than ten feet in a grocery store around Easter without running into a Peeps display.  The problem is that Peeps are hard to eat plain…unless you are into marshmallow.  Then you don't have a problem.  But I love marshmallow, as long as it's IN something else.  I can't do marshmallow plain.  So here are 10 Ways to Use Peeps in yummy recipes.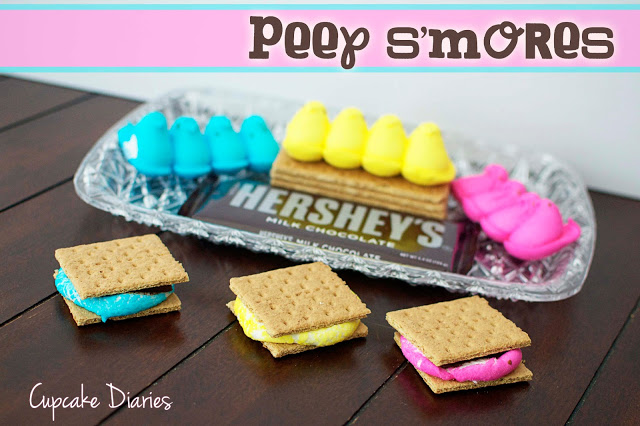 Peeps S'mores


Peeps Chocolate Dipped Pretzels
There you have it–10 ways to use Peeps.  And they all look delicious!
Now the question is…what are you going to make for your Easter dessert?