This post originally appeared on the Riley Blake Designs Blog, Cutting Corners College.
Pinwheels are the epitome of summer, aren't they?  And they are such an easy quilter's staple.  Even if you've never quilted before, you can make pinwheels without needing advanced sewing skills.  Check out this Pinwheel Pillow Tutorial!
Here's What You Need:
From Riley Blake's Unforgettable Collection
-Main in Brown, 5×5 square
-Hexi Pink, 5×5 square
-Petals Blue, 5×5 square
-Wallpaper Yellow, 5×5 square
-1 fat quarter white cotton
-1 fat quarter Wallpapers Yellow Stripes
-1/4 yard Wallpapers Blue Stripes
5 coordinating buttons
Fat Quarter Fusible Interfacing
Fat Quarter Wonder Under
18×18 pillow insert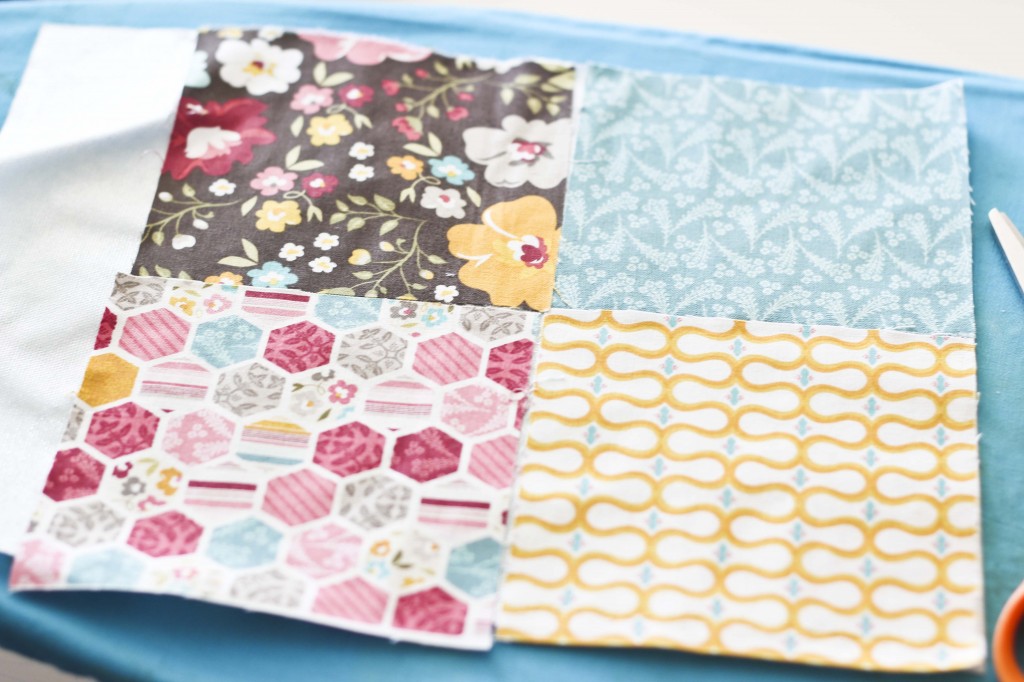 Step 1:  Iron the Wonder Under to your four 5×5 squares, leave the paper on the other side.  Cut the squares in half on the diagonal to make two triangles of each.  Then cut on of the triangles in each fabric in half again and in half again.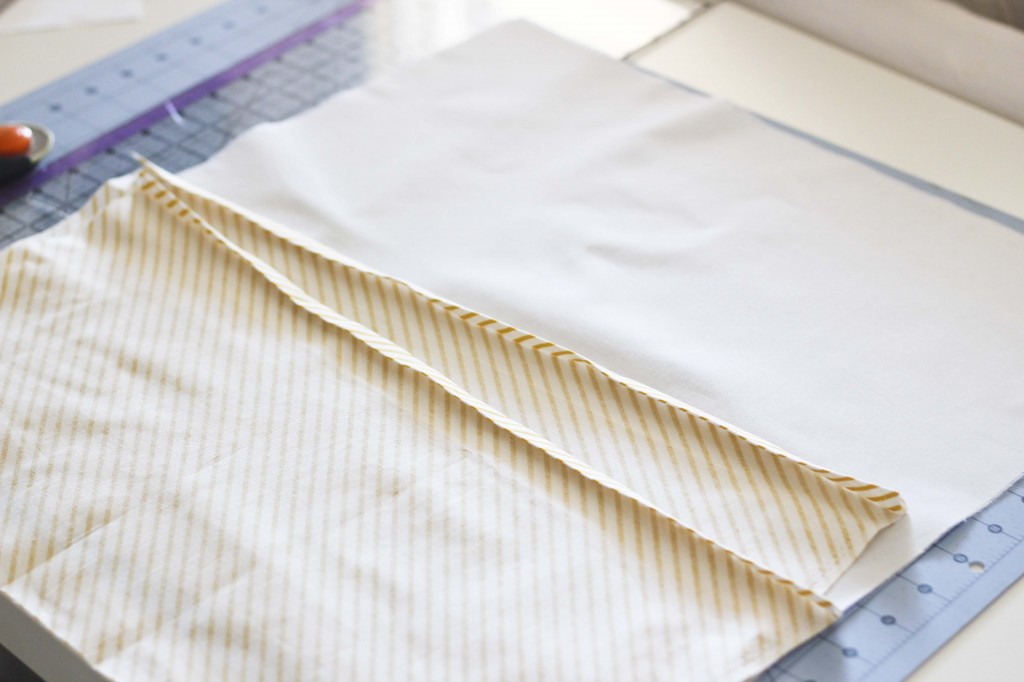 Step 2:  Prepare your pillow front and back fabric.  Cut the white fat quarter to 18×18″ and iron the fusible interfacing to one side so it's nice and sturdy.  Cut your fat quarter of Wallpapers Yellow Stripes to 20×18 and cut it in half so you have two pieces that are 10×18.  Iron the 18″ side over 1/4″ and another 1/4″ and sew down.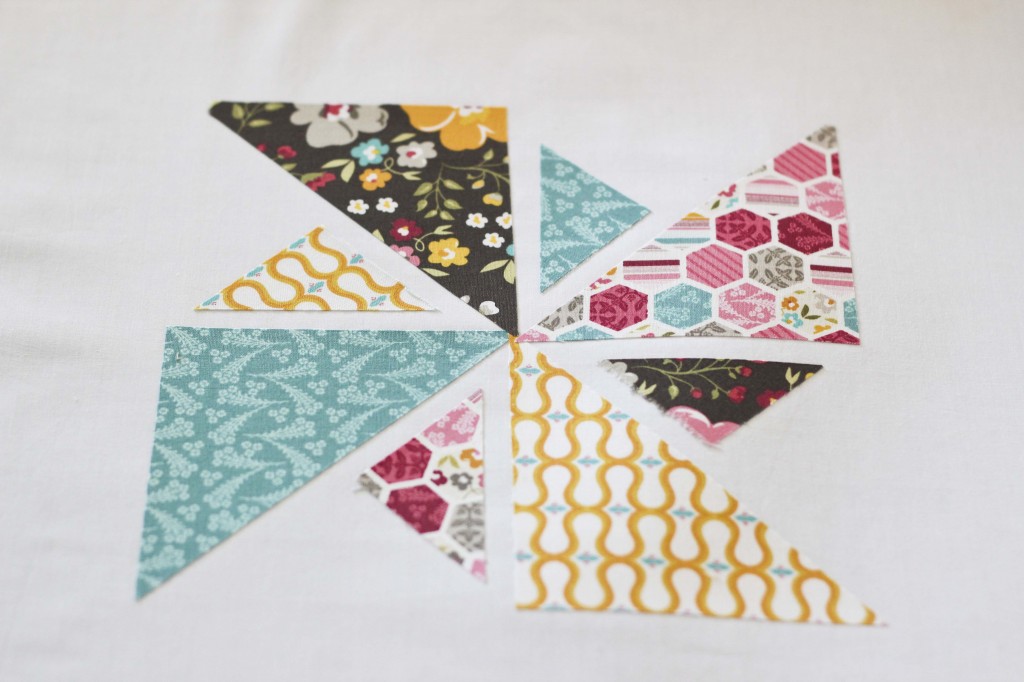 Step 3:  Arrange your triangle pieces on your white pillow front fabric (making sure the interfacing is on the bottom) and iron on when you get them like the design shown.  Use a blanket stitch on your machine, applique around each triangle.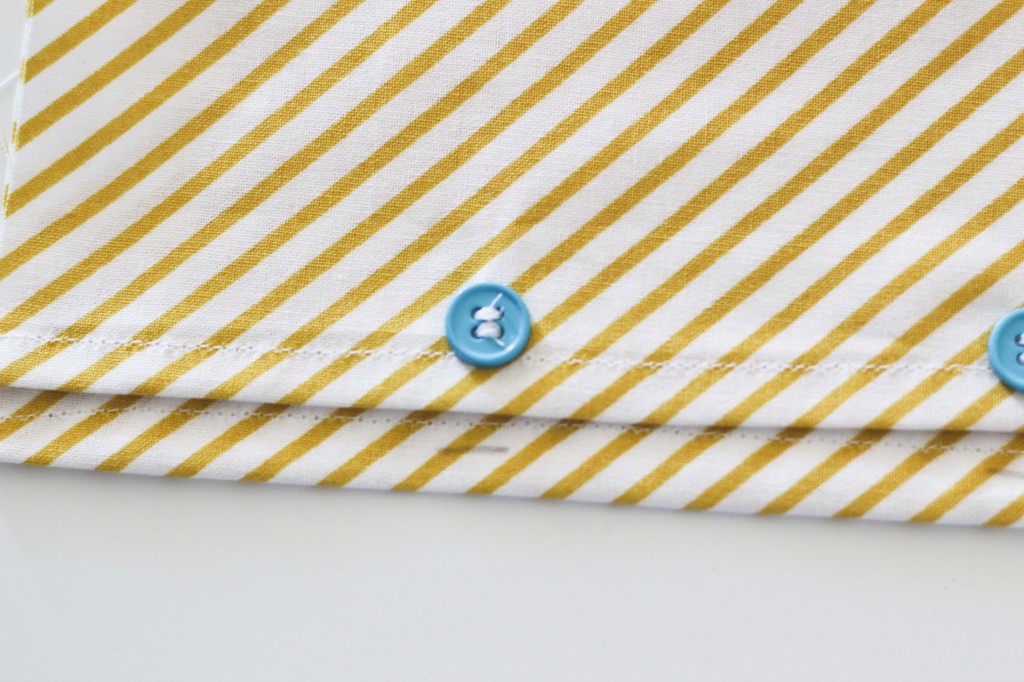 Step 4:  Sew five buttons on the hem of one of your backing pieces and use the buttons as a guide to mark where your buttonholes will be.  Use your buttonhole foot to create five buttonholes.  Use a seam ripper to rip open your buttonholes and button up your two backing pieces.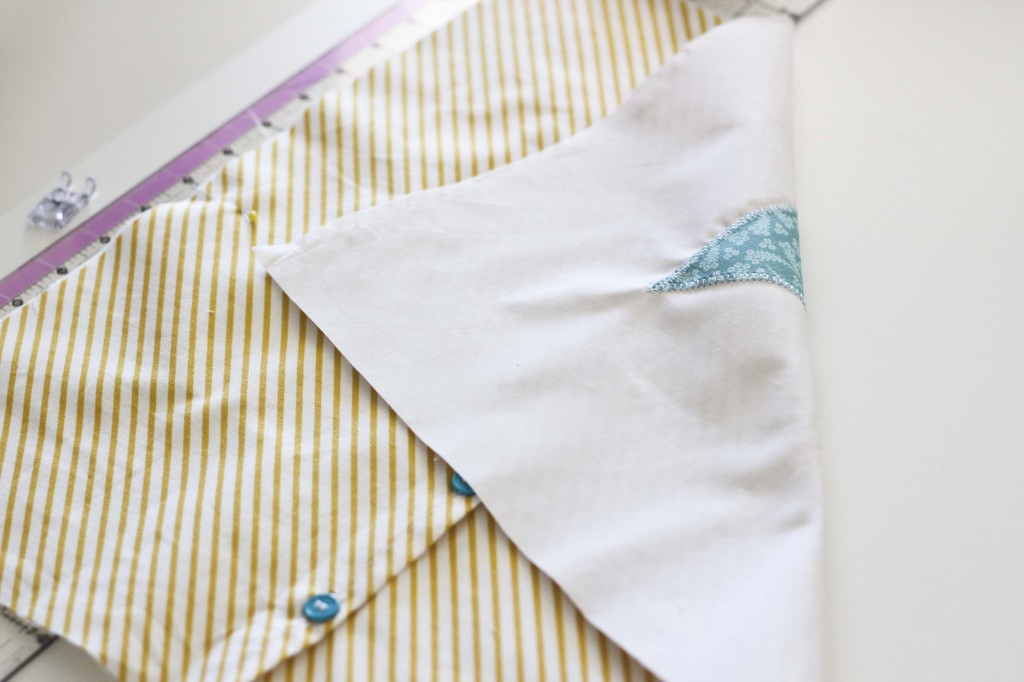 Step 5:  Put your back and front together, WRONG sides together.  If you don't want to bind your pillow, you can put them RIGHT sides together and then flip it right side out.  I love the look of binding on pillows though, so I sewed it WRONG sides together (with a 3/8th seam allowance.)  Then I trimmed the edges so there is a 1/4″ seam allowance all around.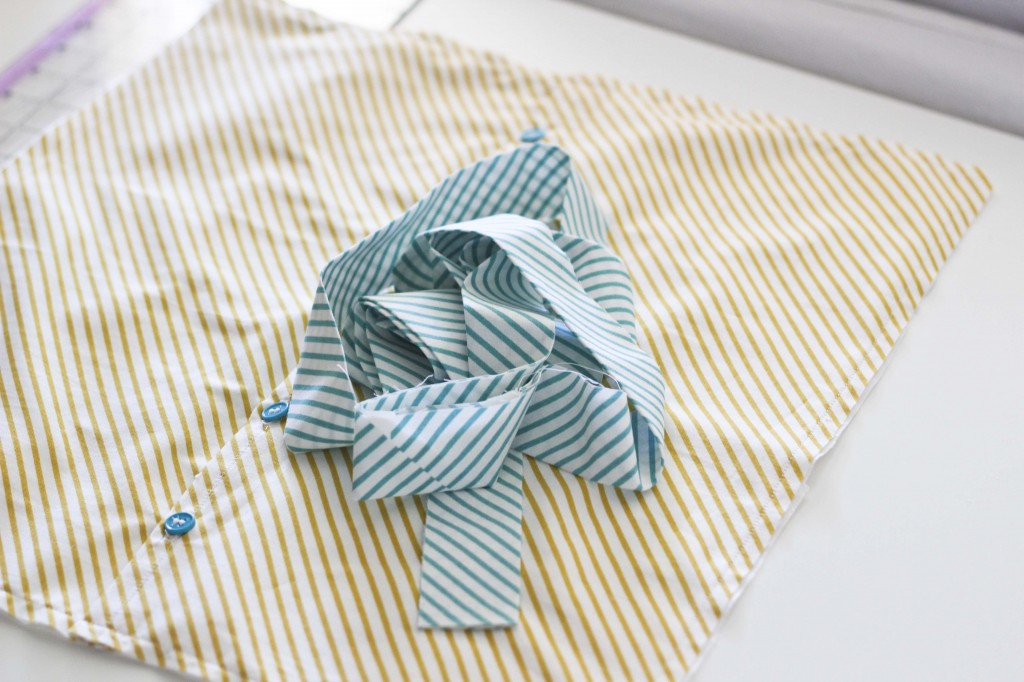 Step 6:  Make a binding by cutting two WOF strips of the Wallpapers Blue Stripes and sewing together at an angle.  Then iron the binding in half.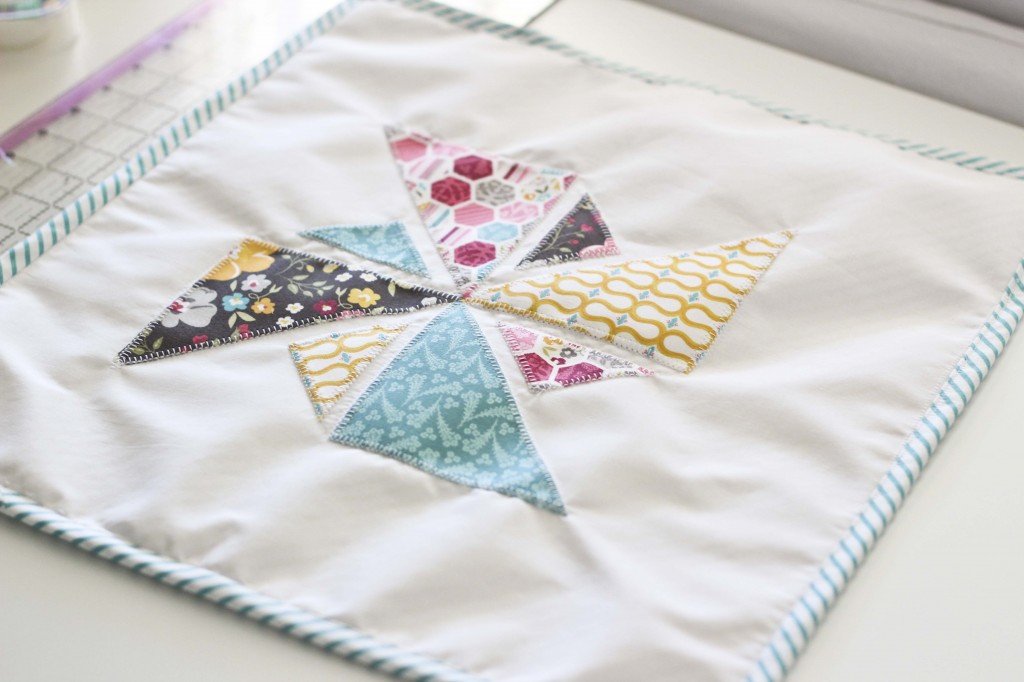 Step 7:  Bind your pillow using this tutorial.
I adore this fabric collection and this pinwheel pillow has brought so much springy cheer to my house! It's easy–go try it!