Three Makeup Tips to Fight ALLERGY FACE®

This is a sponsored post written by me on behalf of ZYRTEC®.
I'm not a super fancy girl.  Most of the time I'm covered in paint and sawdust.  But when I go out, I try to look decent–meaning I actually do my hair and makeup.  This year I wanted to try to do more with my makeup, rather than the same tired routine I've been doing since I was 14.  So I've been researching here and there and trying to figure out ways to help bring out my natural look but hide my blemishes.  But then there's allergies…
Anyone have allergies here?  Sure you do.  If you are one of the lucky few who never has issues with your face swelling up, itchy watery eyes, or a red runny nose…congrats.  You don't know how lucky you are.  When spring and fall hit, I'm a gross sneezing, itching mess.  Allergies are the worst!
Although truth be told, I don't really have to suffer very long with those symptoms.  I always take ZYRTEC® at the first sign of an allergy attack.  And during the most vulnerable seasons (spring, fall) I just take one on a regular basis.  As long as I take a ZYRTEC®, I don't have a problem.  It starts working the first hour and works for 24 hours.  I've tried many other allergy medications and they all leave me super drowsy and often don't do the job.  Once I found ZYRTEC® I didn't go back.  Seriously.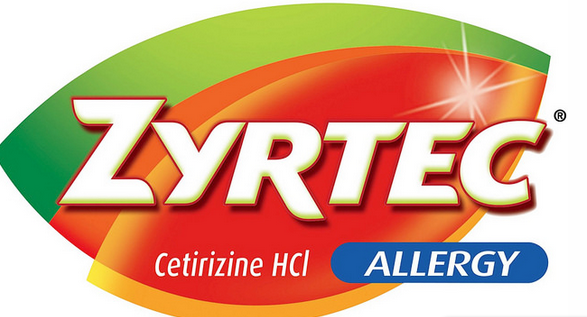 I love this picture of me with my kids because look!  I'm sitting in the mountains, in the fall, surrounded by millions of allergens that would normally make my face look terrible…but I'm doing great.  Seriously, ZYRTEC® has made my life so much better.  (And PS–if you've never visited Utah in the fall, you HAVE to.  It's gorgeous!)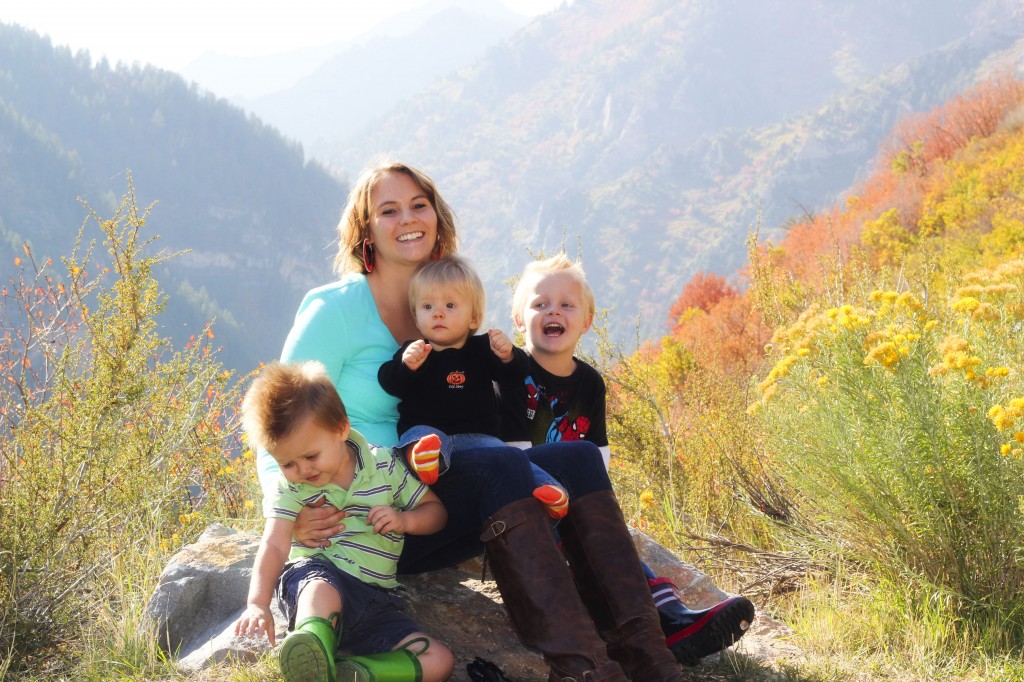 But sometimes I still have to deal with ALLERGY FACE® –you know, the puffy face, watery eyes, red nose.  And no one wants to see that.  I recently learned a few makeup tips from a Celebrity Makeup Artist Jamie Greenberg to help cover up the symptoms of allergies.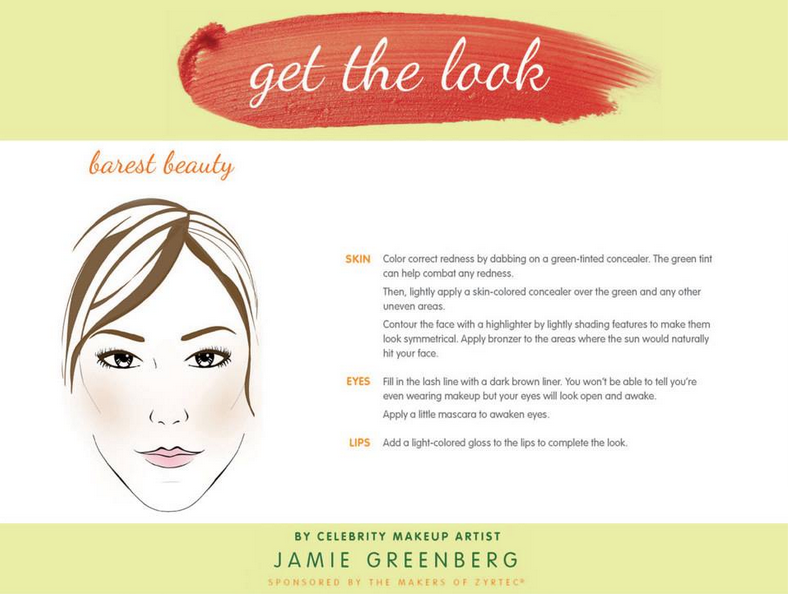 Red Nose:  Use green-tinted concealer to combat redness in your face (tip–works well for covering up zits too!)  I put this around my nose, blending it around my mouth and chin so it looks even.
Puffy Face:  Coutour your face with a shading/highlighter makeup kit (I LOVE this one by Maskcara)  Any areas that feel puffy you will shade, then highlight your best facial features (cheekbones, chin etc.)
Watery Eyes:  Use waterproof maskara and eyeliner.
I've been contouring my face for about six months now and I love it.  It makes a huge difference in my makeup and overall look.  And the green-tinted concealer is genius.  And since I'm a bit of an emotional person, I've been wearing waterproof maskara forever.  I didn't know it helped with allergy-related watery eyes though!  This video talks more about it.
And if you want to learn more about highlighting and contouring your face (which I recommend because it's awesome and changed my life!) visit Maskcara's site.
What's your best tip for fighting your allergy symptoms?  Any other makeup secrets you want to share?
This is a sponsored post written by me on behalf of ZYRTEC®.