The Ultimate Winter Ready Organization Guide
Winter is just around the corner, and it's time to start getting organized and prepped to make it through the season! This ultimate compilation of lists is sure to have you ready for the winter by giving some Fall cleaning tips that lead you right in to Winter feeling ready and prepared for anything! These lists are all encompassing and will have you prepared for all facets of life, so no need to look any further!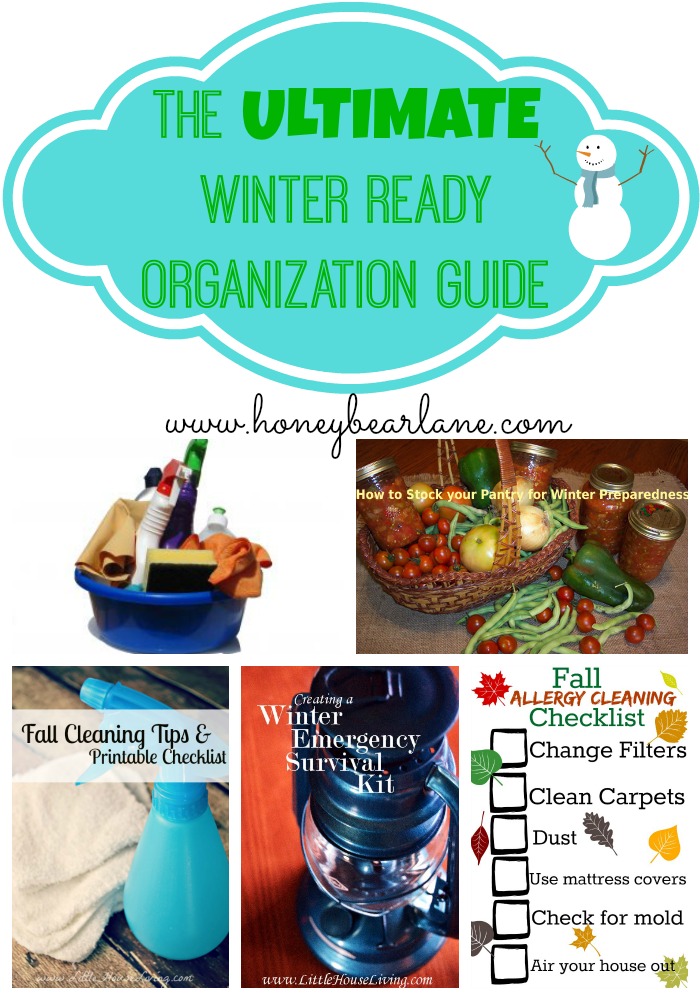 Check out these cleaning and allergy ready lists:
1. Fall Allergy Cleaning Checklist
4. Healthier Home for Allergy Season List
Check out these preparedness lists:
5. Winter Preparedness
6. Creating A Winter Emergency Survival Kit
7. How to Stock Your Pantry For Winter Preparedness

And don't forget to go through and organize your winter accessories!
8. Easy Way to Organize Winter Accessories
It was 90 degrees outside only a week or two ago and then after a few good storms, it's been in the 50's and 60's all week! It's crazy how the weather goes, but it's a good reminder of how we all need to buckle down and get everything ready for the winter. And in Utah, since we have what feels like endless winters, it's good to be ready.