Mango is my favorite fruit.  I love nearly everything about it, and it's my go-to diet dessert.  I will just buy like five at the store, just for me to eat.  I love cutting them up, cutting two slices on either side of the hard center and then dicing the insides up.  I especially love the ones that aren't stringy, the ones that you don't have to floss right after eating.  Mango is also great on nearly everything; in salsa, on seafood, on chicken, in a taco.  It even had it in sushi last week.  It's just the perfect fruit.  And so beautiful also!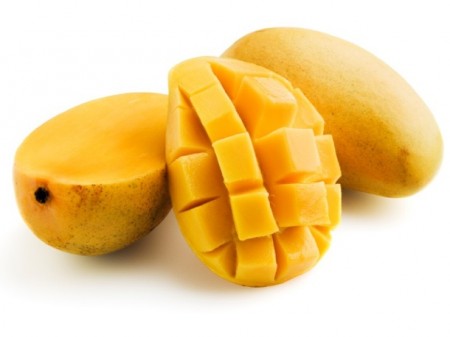 I'm excited to invite y'all to the Master the Mango twitter chat, brought to you by the National Mango Board and The Motherhood!  It's on Wednesday 10/8 at 12 PM CT.  They will be discussing everything mango–and give you some great ideas of how to prepare and serve mangos for your family!  If you've ever wanted to cook with mangoes but have been a little intimidated, this is the perfect class for you!   (And it doesn't hurt that they are giving out prizes like Kuhn Paring Knife, Fruit Scoop, & Mangos & Le Creuset Utensil Holder!)

Master the Mango Twitter Chat
When:  Wednesday, Oct 8th
Time:  12 PM CT
Hashtag: #MasterTheMango
Join us to learn everything Mango and win prizes like a 
Kuhn Paring Knife, Fruit Scoop, Mangos & Le Creuset Utensil Holder

Sponsored by The Motherhood, all opinions are my own.