5 Minute Hot Chocolate Gift
This post first appeared on Tatertots and Jello.
It's time to start thinking gift-everything.  Gifts for kids, parents, siblings, spouses.  But don't forget gifts for neighbors, teachers, co-workers, bosses, and anyone else you might need to whip up a quick gift for!  Today I'm sharing a 5-minute hot chocolate gift.  It seriously couldn't be easier!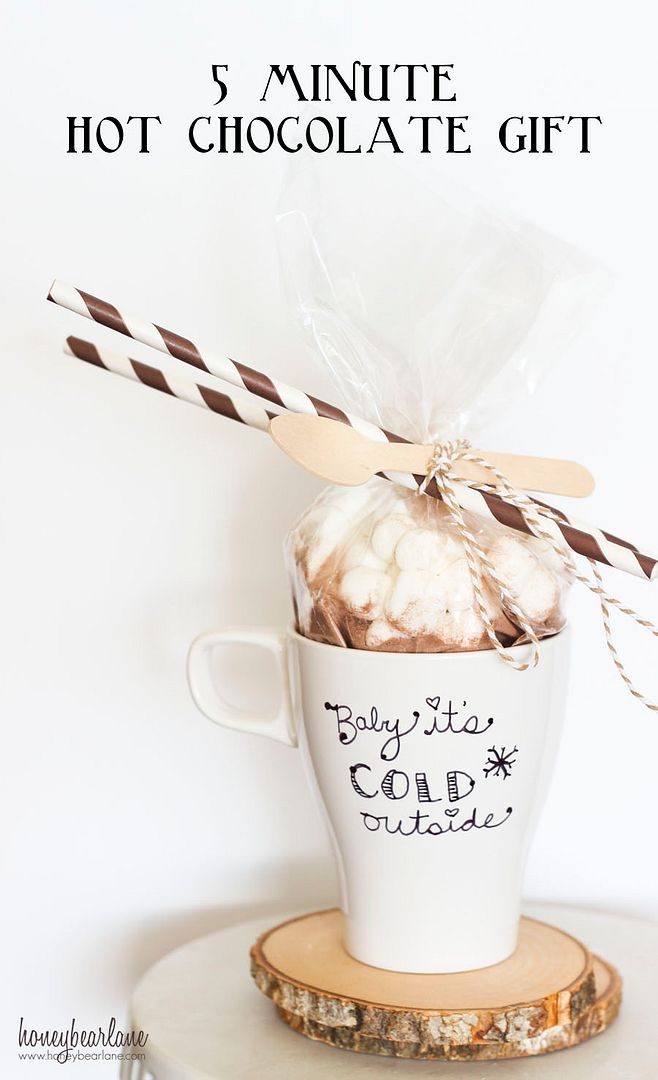 Supplies:
Mug (mine was from IKEA)
Sharpie, fine tip
Hot chocolate mix
Mini marshmallows
Plastic favor bag
Twine
Optional:  paper straws or wooden spoon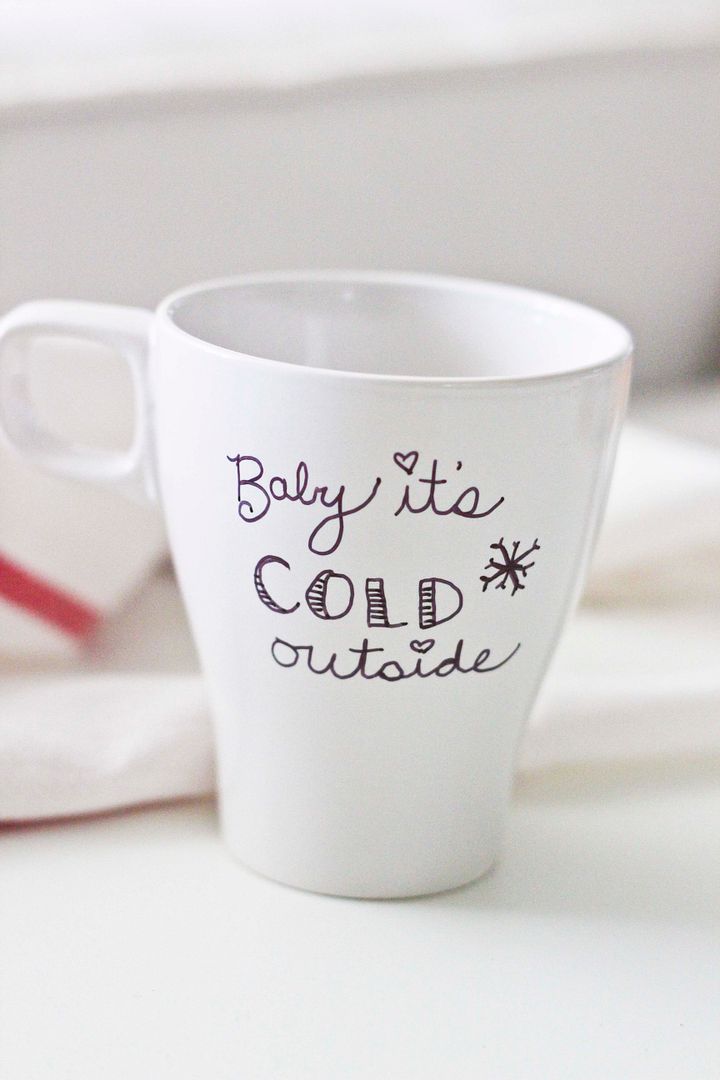 Sharpie mugs are a great gift and really easy.  First I just practiced my handwriting on a scrap paper until I came up with a style I liked.  Then I just drew it free-hand onto the mug.  Let it dry overnight.  Then you bake it in by placing in a cold oven and baking for 30 minutes at 350 degrees.  Turn off the oven and let it cool completely before removing.  Also I recommend washing by hand rather than in a dishwasher.

After it's ready, put the plastic party favor bag in the mug and open it up.  Fill it up to the brim with hot chocolate mix, then top with mini marshmallows.  Close it up with some baker's twine and add in some straws and a spoon if you want.  I like the way it looks!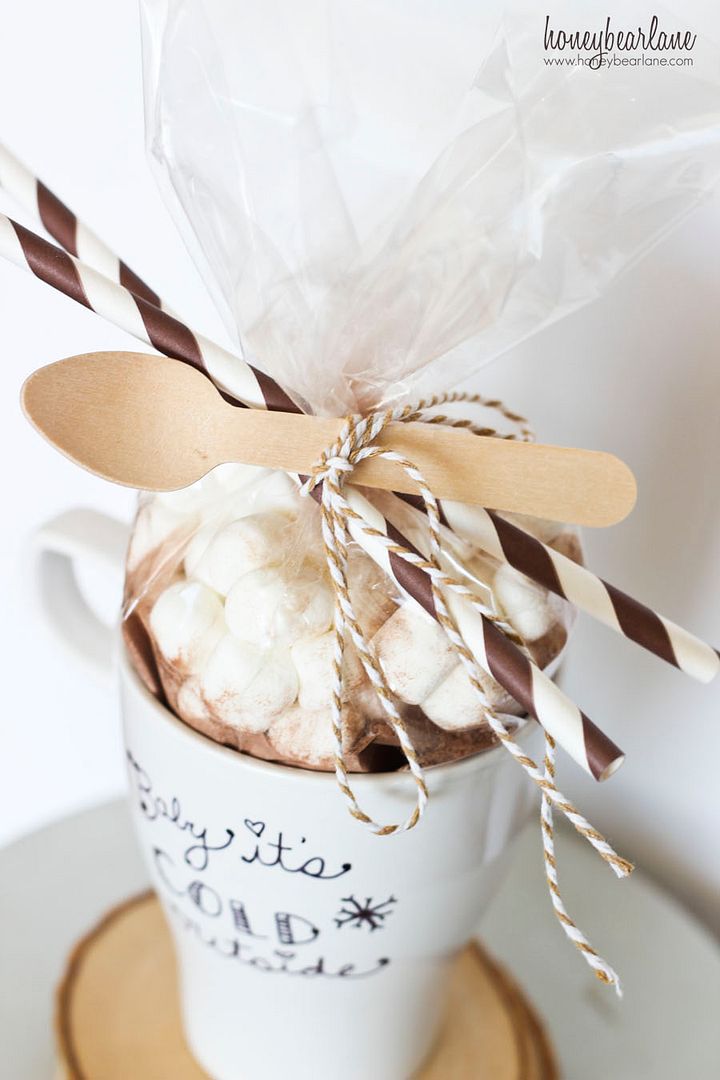 It is the world's easiest gift!  Give it to your neighbors, teachers, or anyone who could use a bit of holiday cheer.  🙂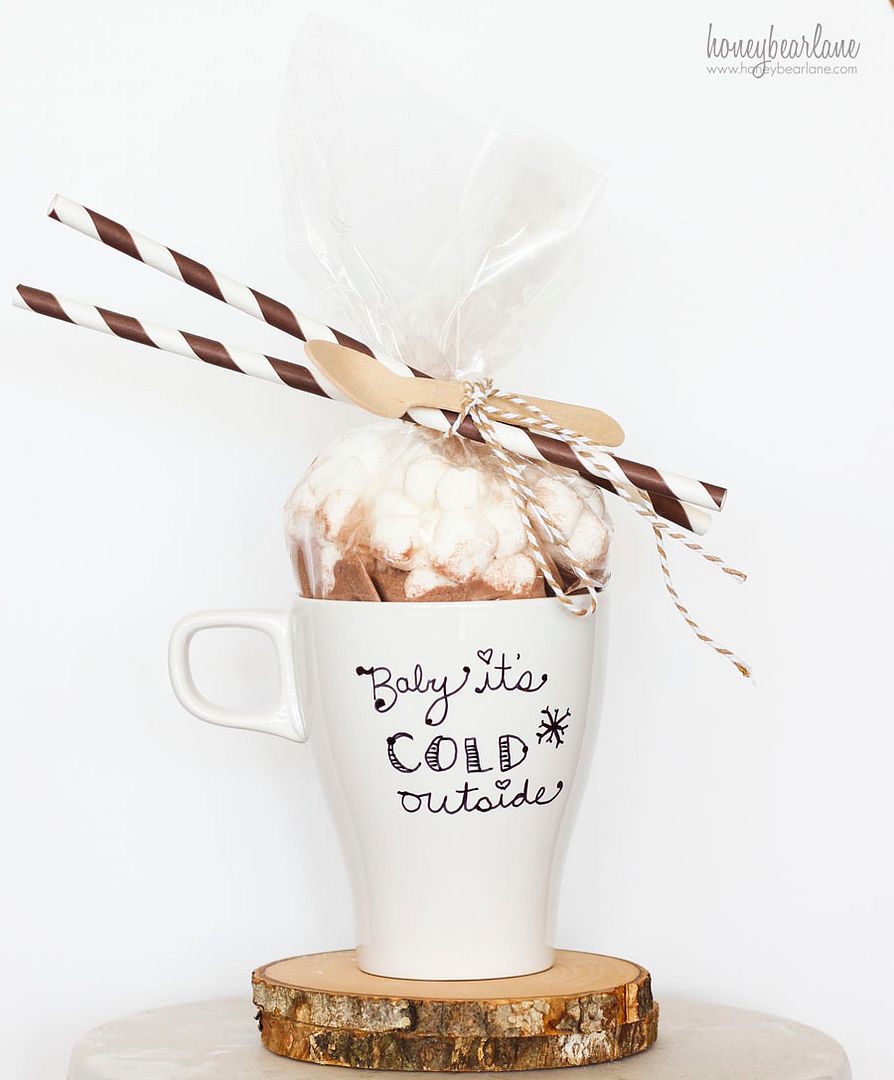 What are some of your favorite quick gift ideas?