The other day I needed a quick dessert.  I bought some pre-made pie dough and some pre-made apple pie filling.  Together they cost less than $5.  Then I got out my cupcake pan and spread out the pie dough.  I used a circle cutter and cut some circles that I pressed into the cupcake pan.  Then I opened the pie filling and scooped a little into each mini pie.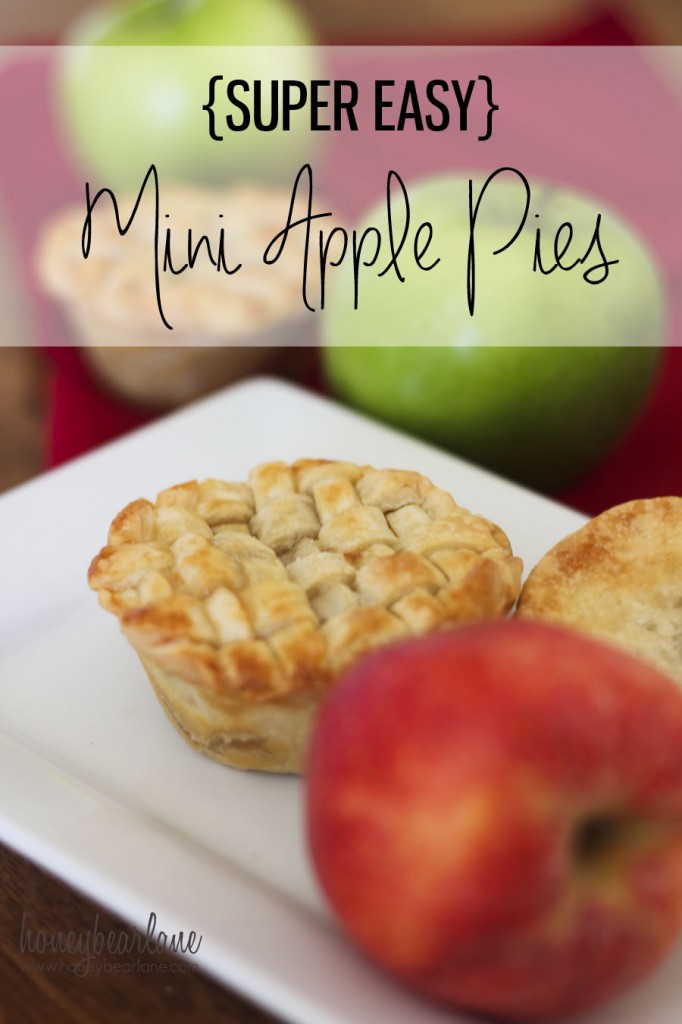 I used the dough scraps and rolled them out.  I cut them into strips which I wove into a lattice.  Then I used a smaller circle cutter to cut a couple tops of the lattice.  I rolled out the scraps over and over again until I had tops on all (most of them were just plain circles stabbed with a fork for venting).  The circle route was definitely the quickest.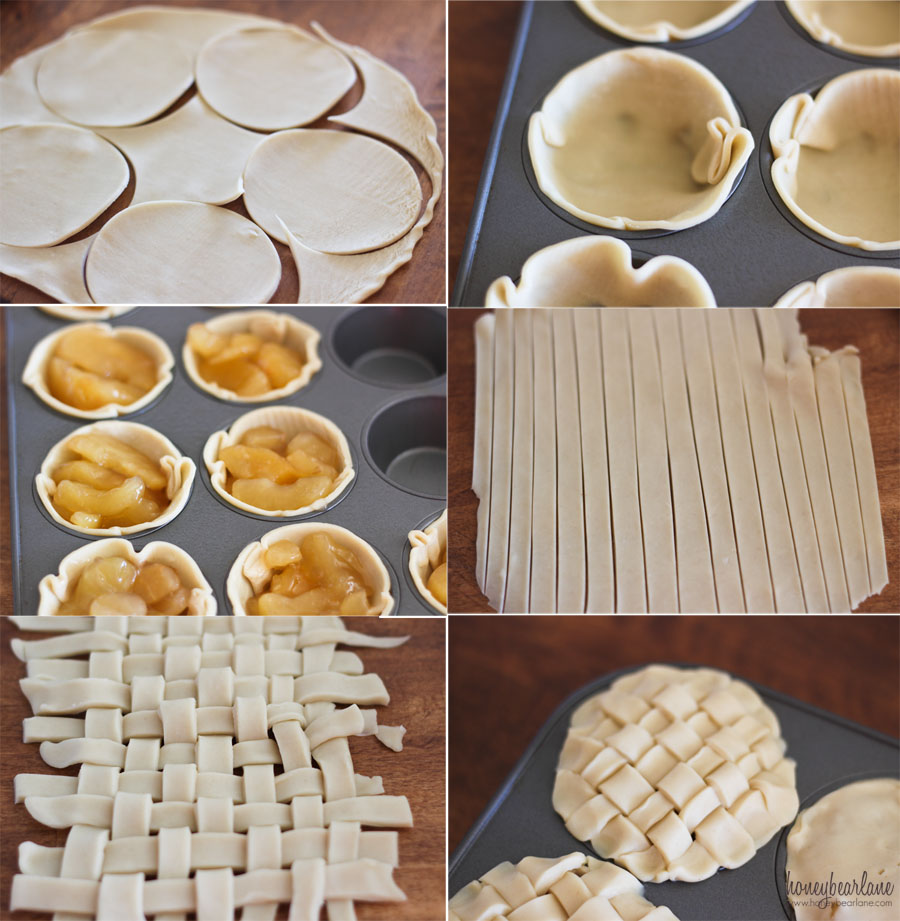 I pressed the tops and bottoms together a little and then brushed an egg wash over the top, sprinkled with sugar.  Then I put them in the oven for 20 minutes at 425 degrees.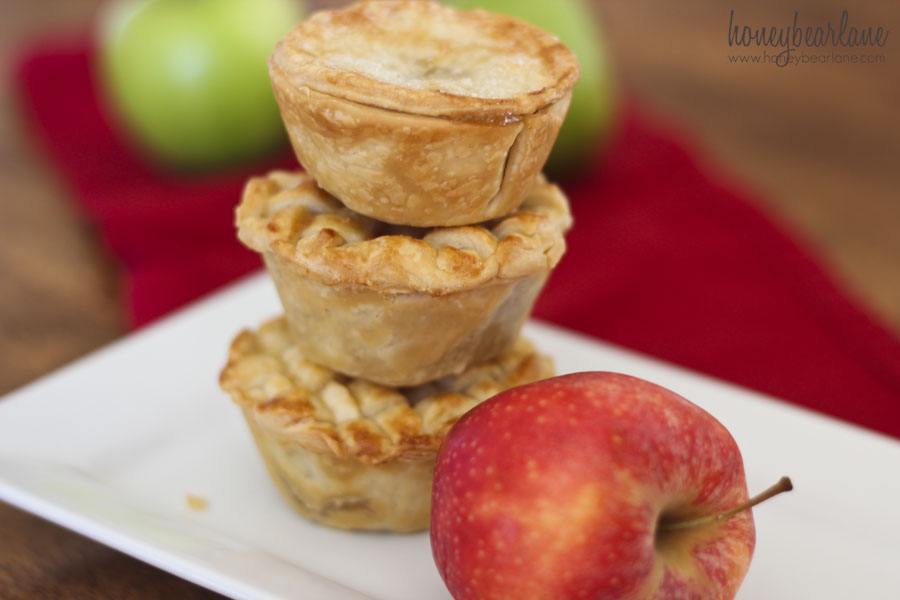 And they tasted awesome!  This is the perfect recipe for the person who is not comfortable with mixing recipes.  It's semi-homemade, I guess you could say.  Also this would be a very fun dessert for an older child to make.  And I want to try it with different fillings and in a mini-cupcake pan.  If it was mini it would be a perfect party treat.  The cupcake size ones are about the same serving size as a generous helping of cake.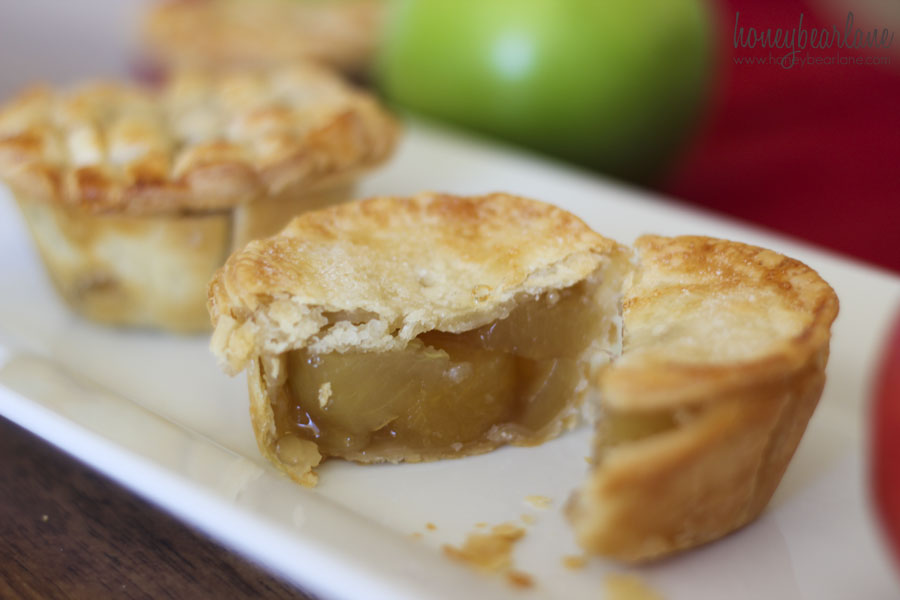 I loved how easy these were. The serving size was a little small, you'll get or 9 out of it. But one is plenty for one person. And if you made them in the mini muffin pan you would probably double or even triple the amount. So just be prepared to purchase a few more pie crusts and fillings to make enough for a large group.

Easy Mini Apple Pies
Prep time:
Cook time:
Total time:
Ingredients
2 Pre made pie crusts
1 can apple pie filling
1 egg white
sugar for sprinkling
Instructions
Cut large circles out of the pie crusts and place them into a cupcake pan. Fill each spot with apple pie filling. Use the remaining pie crust to cut smaller circles to top the pies. You could also leave off the top for a tart-type dessert. If you do a solid circle, use a fork to make venting holes. Push the top together with the bottom. Brush a little bit of egg white 'wash' onto the tops of each pie and sprinkle with sugar. Bake for 20 minutes at 425 degrees.