How to Get Rid of Canker Sores Forever
This doesn't normally fall under the umbrella of DIY and Crafts, but this is a tip that has totally changed my life and I thought there might be others out there who could benefit from it.  I'm going to show you how to get rid of canker sores forever!  Since I started doing this I have probably had one canker sore that was mild.  And I used to get them all. the. time.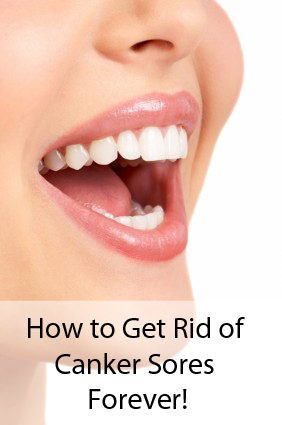 Canker sores–those super irritating little sores that pop up in your mouth, usually caused by eating too much sugar or acidic things and often by stress.  I got them so much and they were bad!  They would sometimes wake me up in the night because they hurt so bad.  And they would last forever.  I went to the pharmacy and bought every topical thing I could to help canker sores–the mouthwashes, the creams, etc.  They only helped to numb the pain but nothing shortened the duration and sometimes they would last a couple weeks.
One time I had one that was so bad and wouldn't go away, so I googled canker sores and started reading everything about them.  I came across this random blog (that I have no idea what it is now) and this guy suffered with the same problem.  He finally discovered the reason they suck so much is because of an ingredient in every day toothpaste!  This ingredient caused serious irritation to the sores and was basically like pouring salt an an open wound every time you brushed your teeth.  No wonder it took so long for it to heal!
The ingredient is called Sodium Laurel Sulphate or SLS.  It is in most all major toothpastes and causes the foaming action.  You just need to find a toothpaste that is SLS-free and you're golden!  Make sure it still has fluoride though because my husband, the dentist, would kill me if he thought I was promoting anti-fluoride toothpaste.  I like the brand Jason which can be found at health food stores like Sprouts.  There is also Burt's Bees that I've tried.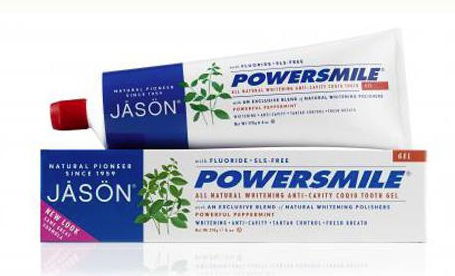 So how to banish those Canker sores forever?  I actually used to brush with the special SLS-free toothpaste only when I would get a canker sore.  But I would still get them a lot, they would just go away faster.  I finally decided to brush full-time with SLS-free toothpaste and since doing that, I have only had one minor canker sore that happened right in the middle of my most stressful time–Christmas.  I am confident that you can reduce mouth sores by 95% by just switching to SLS-free toothpaste.
It takes a little getting used to and you might miss the regular toothpaste.  But I would gladly trade never getting canker sores again for that foamy toothpaste feel.  If you are like me and get a lot of canker sores make the switch today!  It will make your life so much better I promise.  Of course I have only tested this theory on myself so I'm not guaranteeing anything.