This post was sponsored by Target, all opinions are my own.
This weekend we had a whole bunch of family in town so we offered to host a big dinner.  I've been really into gourmet tacos lately, so I thought it would be fun to throw a 'taco party' and have a giant taco bar.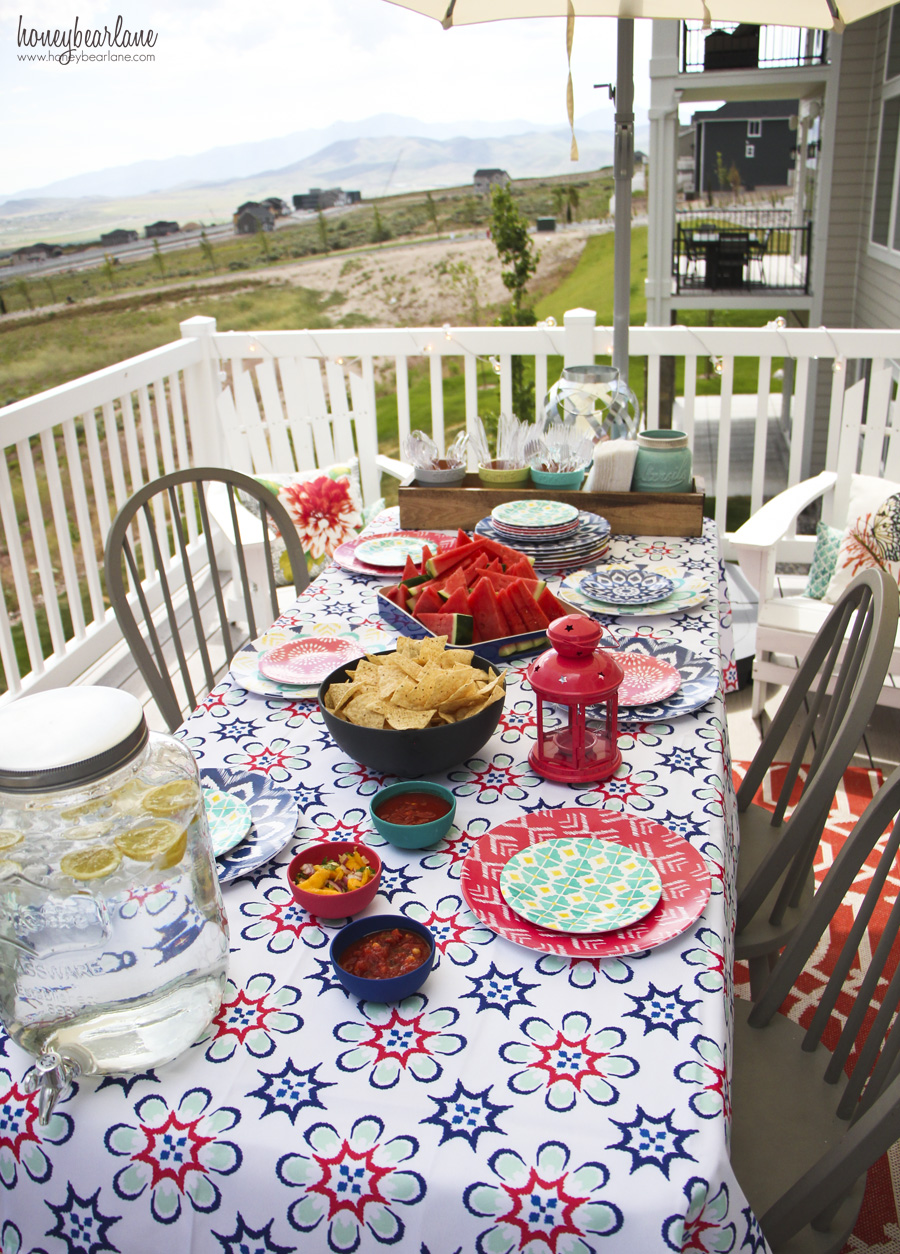 The first thing I did was head to Target to find the perfect entertaining dinnerware and decor.  They have such a fun and colorful line of items, I couldn't wait to share them with my guests.
I decided to purchase the outdoor line of dinner plates, salad (or dessert) plates, dip bowls, and 2 large serving bowls.  I also got some fun large bulb lights to wrap around my deck.  They come in shades of pink, navy blue, and turquoise with hints of yellow.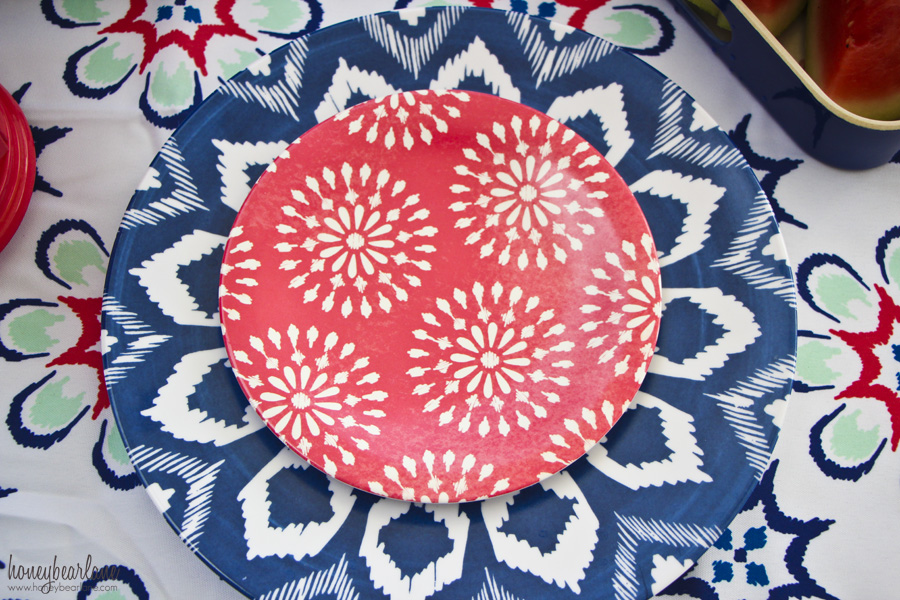 The menu of the night was a wide array of taco toppings:  mango salsa, corn and black bean salsa, avocado, sour cream, cheese, caramelized onions, cilantro, white onions, tomatoes, and lettuce.  The meats were shrimp, chicken, and steak.  Served on your choice of corn or flour tortilla.  So delish!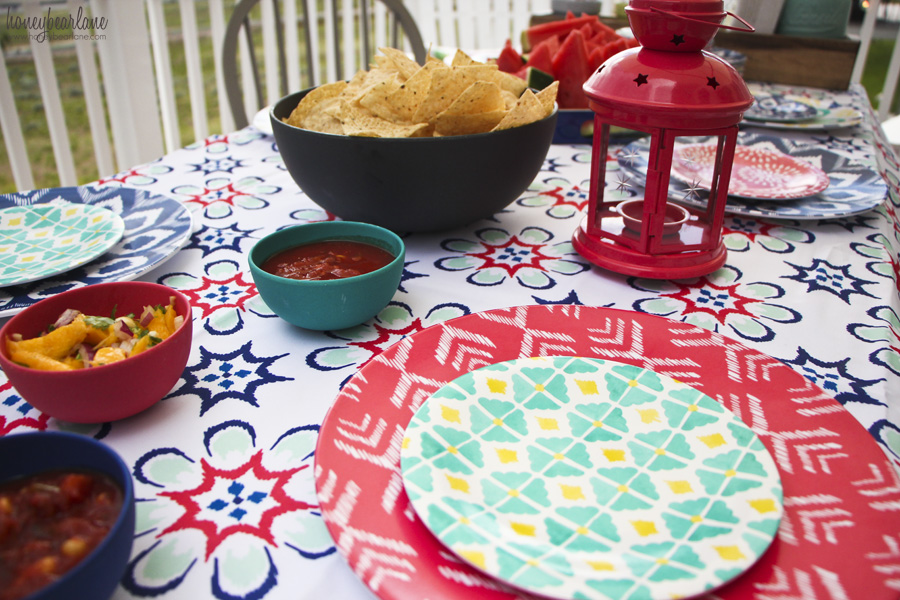 For an appetizer, there's nothing simpler than chips and salsa.  Chop up a watermelon and add a light fruit salad, and there's your dinner!  It's a lot of chopping, but I made food assignments so I didn't have to do all the work.
I set the stage for the party by setting up my table on the deck and covering it with a beautiful Target tablecloth.  Then I added the plates, interchanging the salad plates so it wasn't all matchy matchy.  I added my appetizers in the gray bamboo serving bowl and the small colorful dip bowls filled with salsa.  I cut up a watermelon and put it on a cute serving tray (also purchased at Target.)
For the decor, I had my adirondack chairs with some cute Target outdoor pillows and the galvanized lantern.  I opened up our large deck umbrella to block the sun and it created the perfect setting for an outdoor summer taco party.  Too bad it rained like five minutes after this.
The dinner party was a big success.  Everyone loved the tacos and decor and everyone had a great time.  I can't wait to do another one!  Dinner parties can be easy and stress-free if you have the right supplies and divide up the menu assignments.  What's your favorite way to entertain in the summer?
Find your style @TargetStyle