This post was sponsored by Target, all opinions are my own.
There's only one room in my house that I would consider 'done' yet I can't seem to leave it alone.  It's my pretty, special space that stays clean and beautiful all the time.  Because no one lives in it.  It's the guest room.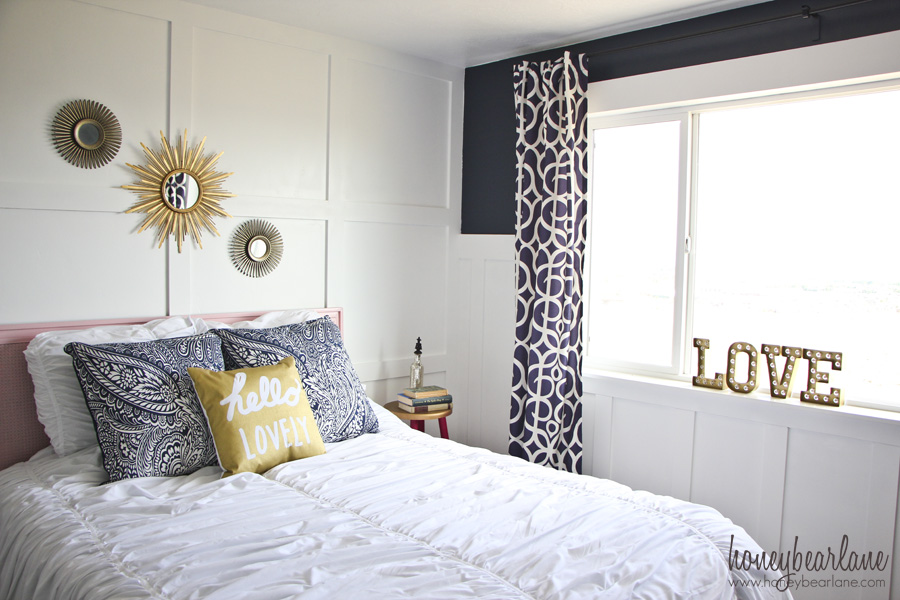 I gave it a makeover a few months ago where I slaved away in there for over a week.  I gave it wall treatments galore, painted the walls navy blue and white, hung curtains, found decor, staged the furniture.  It was a work of art.  And yet I can't leave it alone.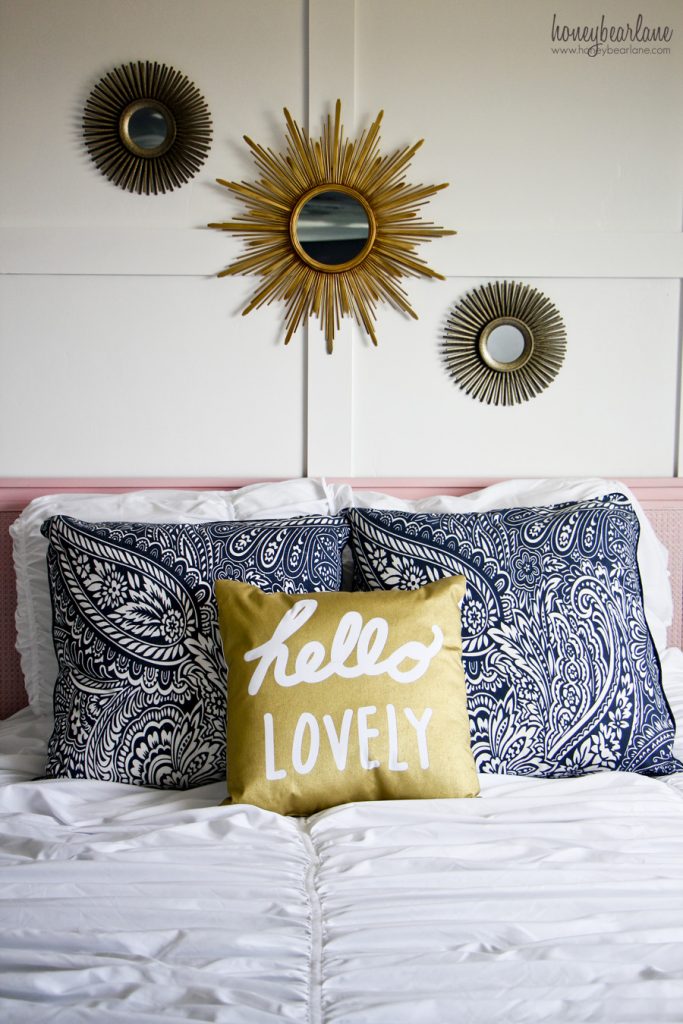 It's Target's fault.   Target has this issue of having incredibly cute and affordable decor, decor that just speaks to you and says "youuuu muuuust haaaave meeeee!!" and then you walk out of Target $200 less.  But this time, I walked out armed with all these gorgeous throw pillows that I knew would just go perfectly in this guest room.  I wanted more pops of gold in there and new navy blue pillows since I stole the other pillows for my living room.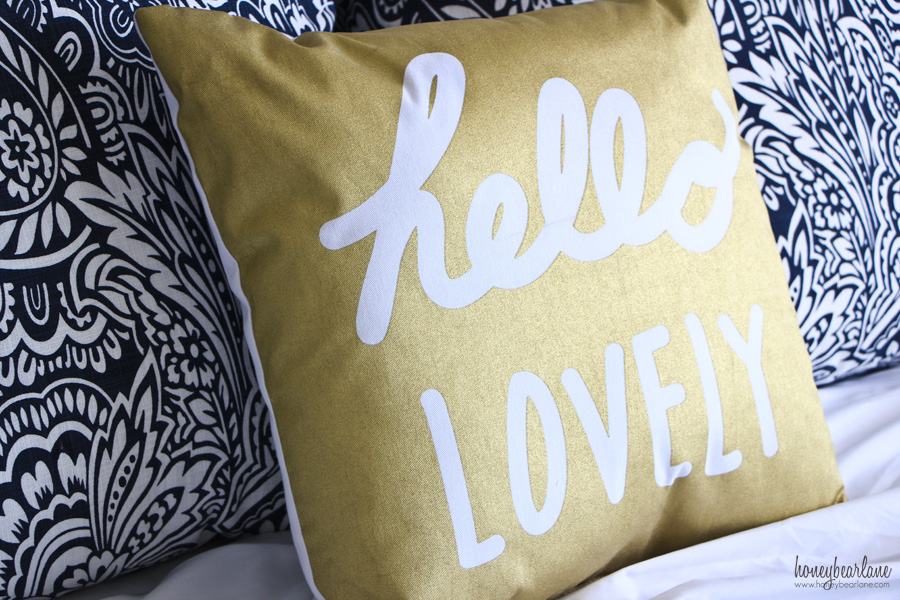 I love these little items that have sayings on them.  They bring life to the room, like the room is talking to you.  Like the room is welcoming you in, the bed is beckoning to you, "Come, let's snuggle."  And the pillow thinks I'm lovely.  Well I think it's lovely.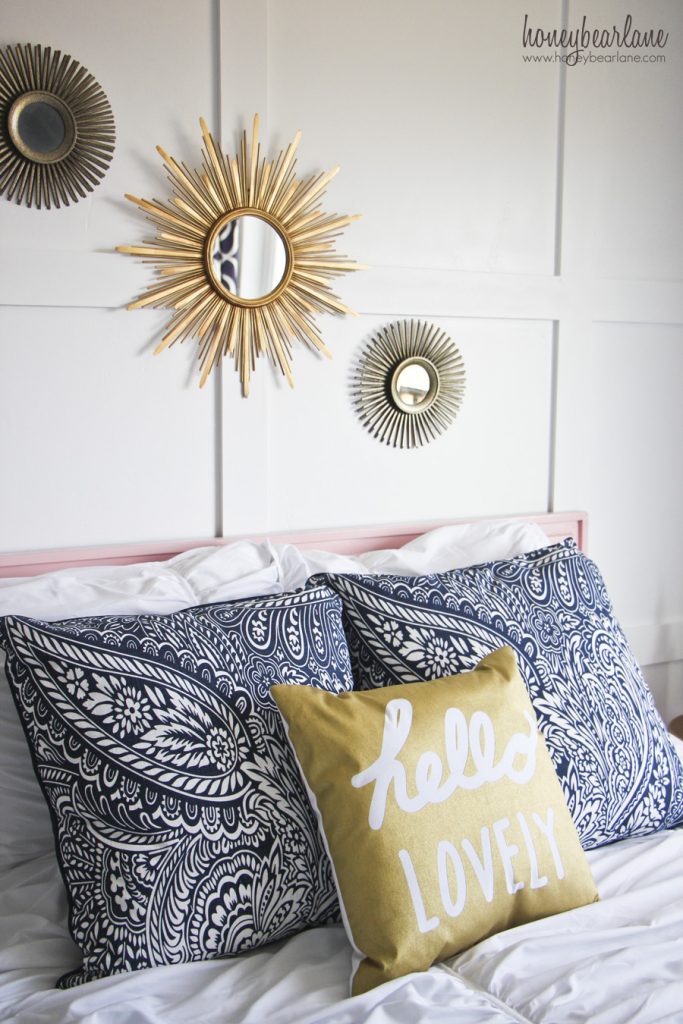 Target actually has tons of things that you could get that express your style.  I want them all.  What have you seen at Target lately that speaks to you?
Target Pillows:
Find your style @TargetStyle