I love cookie butter but I have a hard time figuring out how to use it.  I feel like it's a little too rich for me to eat on things like toast or in a sandwich but I love the taste of it!  So I decided a milkshake would be a good way to use this wonderful stuff–the ultimate way to have milk and cookies!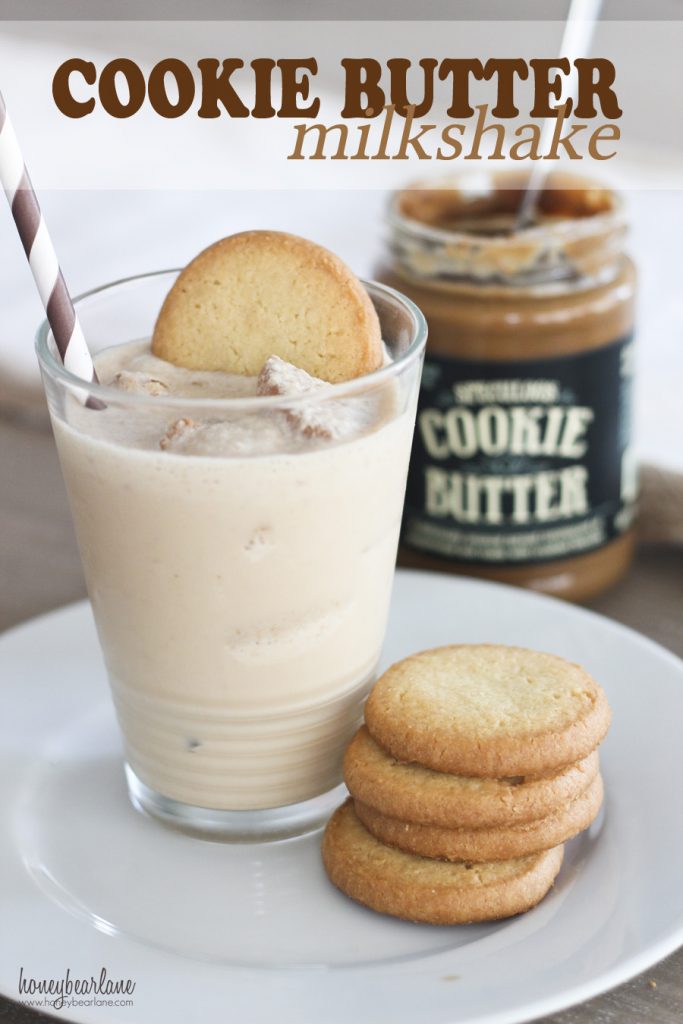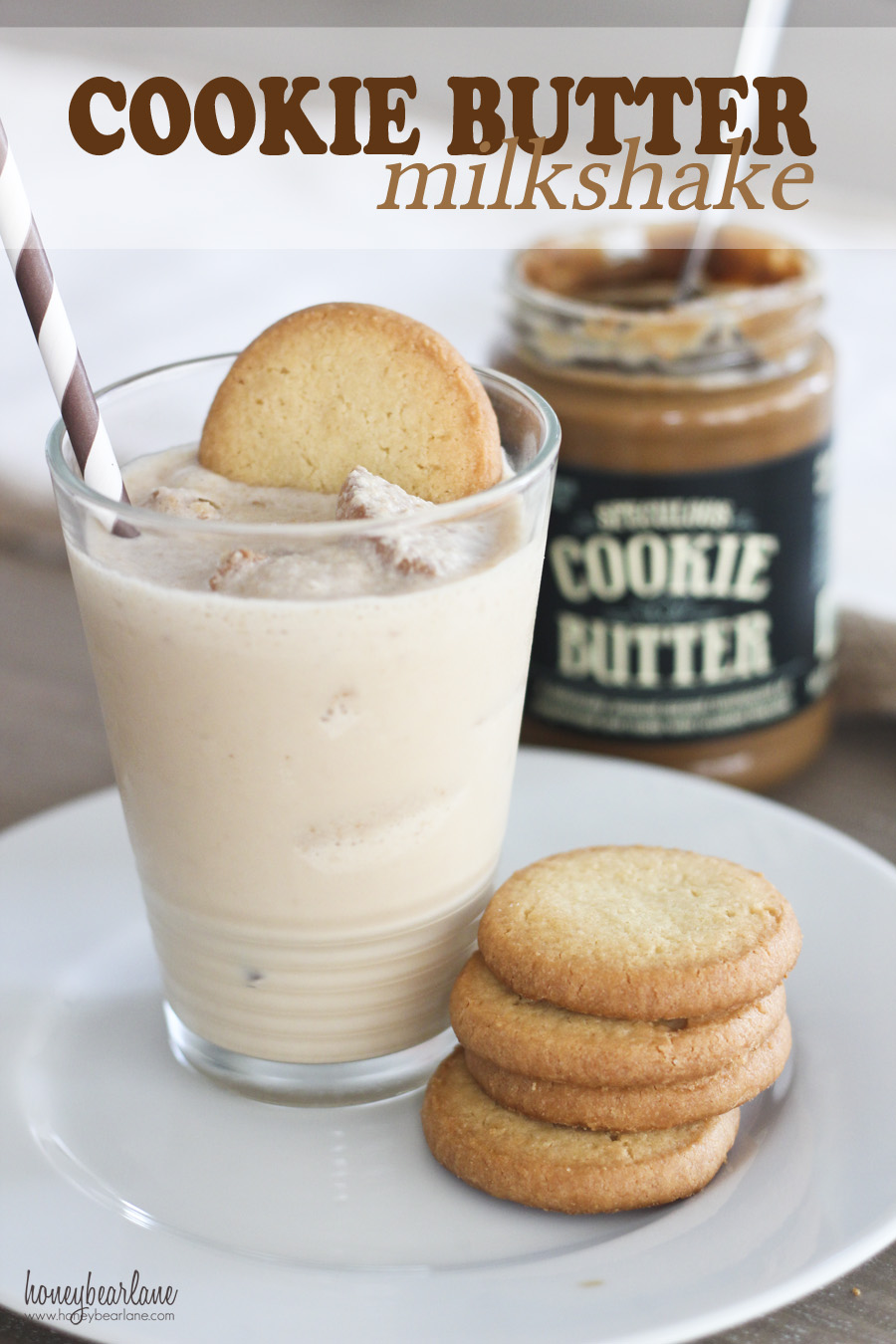 I got my favorite milk, called Meadow Gold DairyPure Milk.  I love this stuff because it's just what it says–pure.  DairyPure Milk is the only milk backed by an exclusive Five-Point Purity Promise.
All DairyPure milk:
Contains no artificial growth hormones
Is tested for antibiotics
Is continually quality tested to ensure purity
Only comes from cows fed a healthy diet
Is cold shipped fresh from your local dairy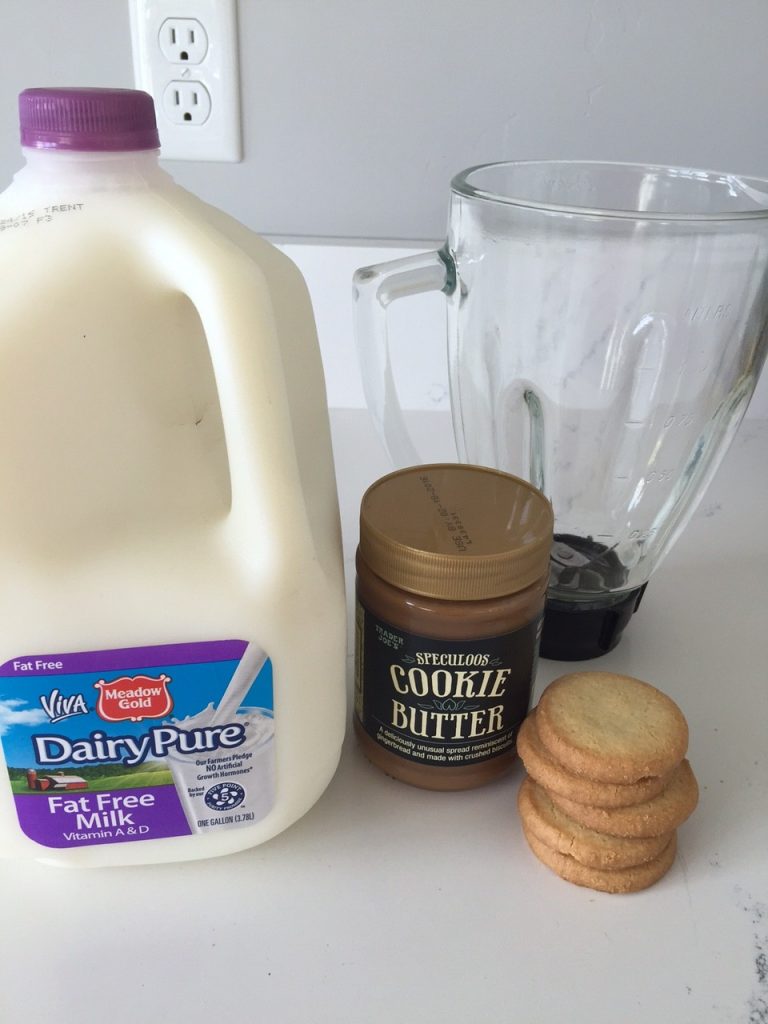 My kids love drinking milk and so I was excited to make them a milkshake!  I got the DairyPure Milk, got some vanilla ice cream, my cookie butter, and some plain butter cookies.  Then I made up this recipe and got an amazing shake.  This was SO good and is a great treat for a hot summer day!  My kids just lapped it up like little kitties.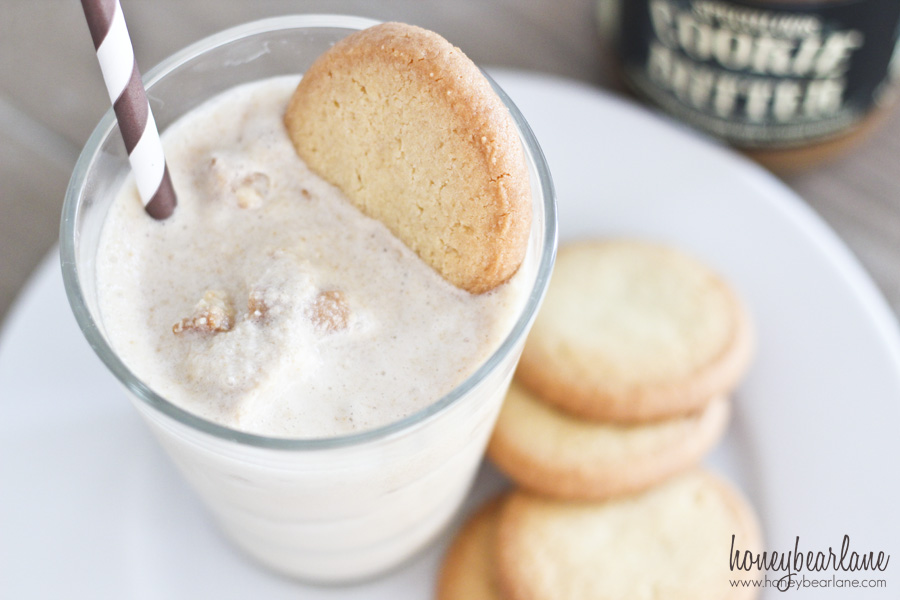 I actually have a regular blender, nothing special…and made this milkshake super easily.  And it's always nice to know that what your kids are drinking is pure.  DairyPure Milk comes in Skim, 1%, 2%, Whole, and creams.  What's your favorite way to have cookies and milk?  What's your favorite cookie butter recipe?

Cookie Butter Milkshake
Ingredients
1 Cup DairyPure Milk
2-3 large spoonfuls of cookie butter
1½ cup vanilla ice cream
4-6 butter cookies, crumbled
Instructions
Put everything except the cookies in the blender and blend until smooth. Add ice to thicken to a consistency you like. Crumble the cookies into it. Serve.
This post was sponsored by DairyPure milk, all opinions are 100% mine