How to Have a Fall Dinner Party
It's that time of year–guests come to town a bit more frequently, everyone moves indoors for gatherings.  You might be thinking of even inviting a few people over…but what to do?  And how to not get overwhelmed?  It's easier than you think.
Remember that old adage–K.I.S.S.  Keep it simple, stupid.  For me, that means a low-key menu:  soup, salad, rolls, and a garnish dish.  That's enough food and variety for everyone and most of it can be store bought.  Rolls–store bought.  Garnish dish–store bought.  Salad–store bought.  The only thing homemade is the soup which can be made in a crockpot!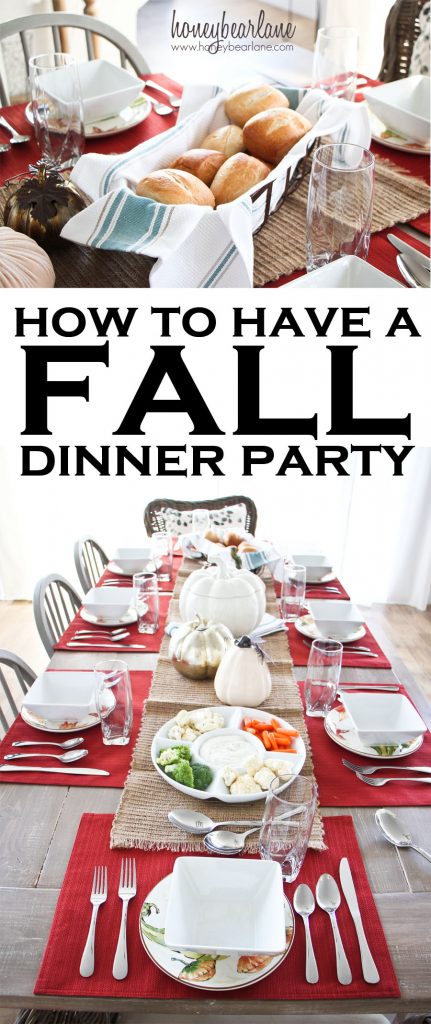 Now that the food is figured out, it's time to set the table.  This is where you can make it pretty while keeping it very simple!
I have a new, large farmhouse table, perfect for entertaining a larger group.  Since my table is pretty long, traditional tablecloths don't really work with it.  Plus I don't want to cover up my pretty finish.  So I got some simple red placemats and a burlap table runner for a base.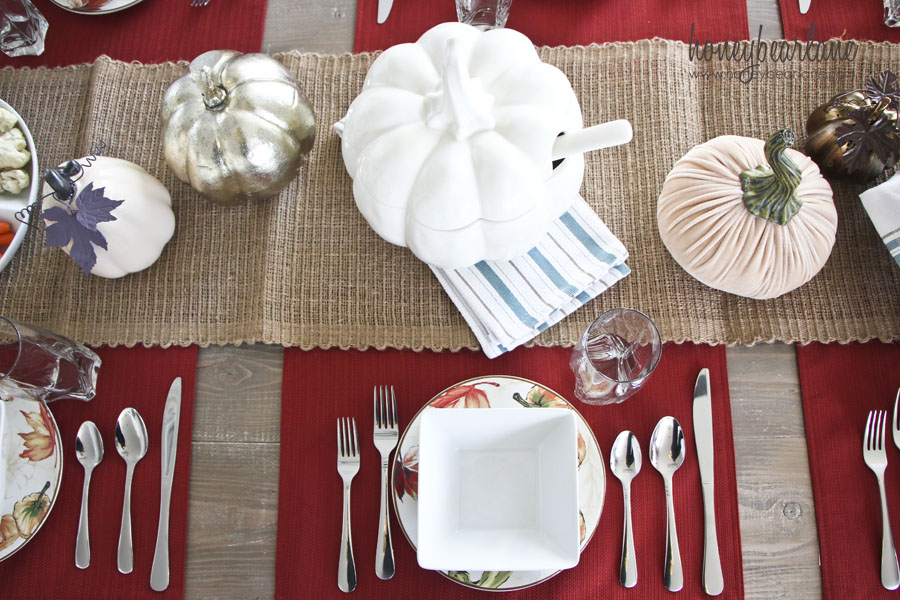 Then as I was going through my flatware and dinnerware, I realized they are in terrible shape!  They are embarrassing for even me to eat with.  The forks are all crooked and the knives are rusty.  They need to be retired.  And after being with us for nine years, it was a good time for me to get some better cutlery.  The good news is that I got a full set for eight for only about $30.  Aren't they pretty?  Just shiny and new and a simple design.  I also like that the bottoms are flat and rounded so they won't slip through the holes in the dishwasher rack.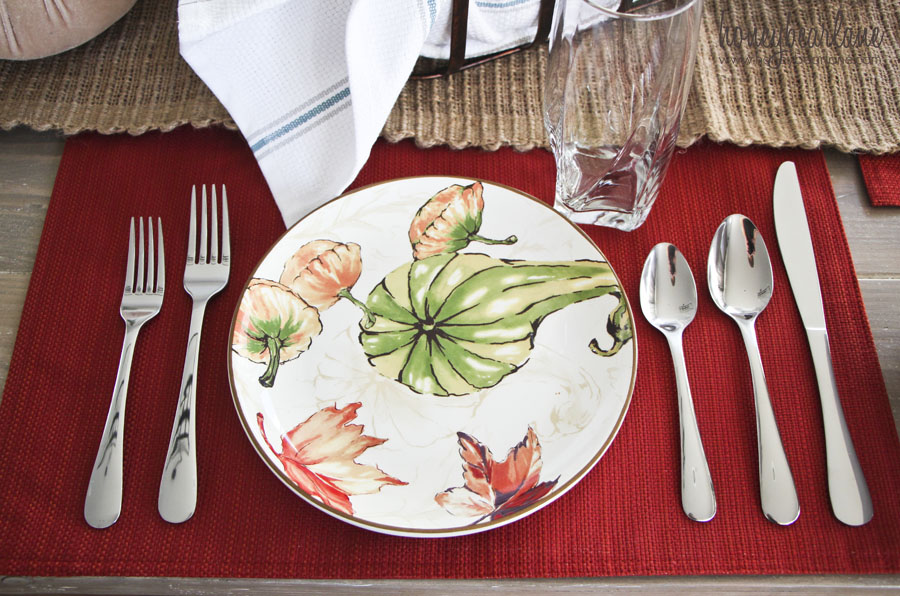 Since this was just soup and salad, I really only needed a small plate and a bowl.  (I realize I also didn't need the full silverware setting but since they were so new and shiny I wanted to show them off a bit.)  Better Homes and Gardens at Walmart has these cute fall collection plates with gourds on them and they are so lovely.  Then I got their square bowls for a contrast on top.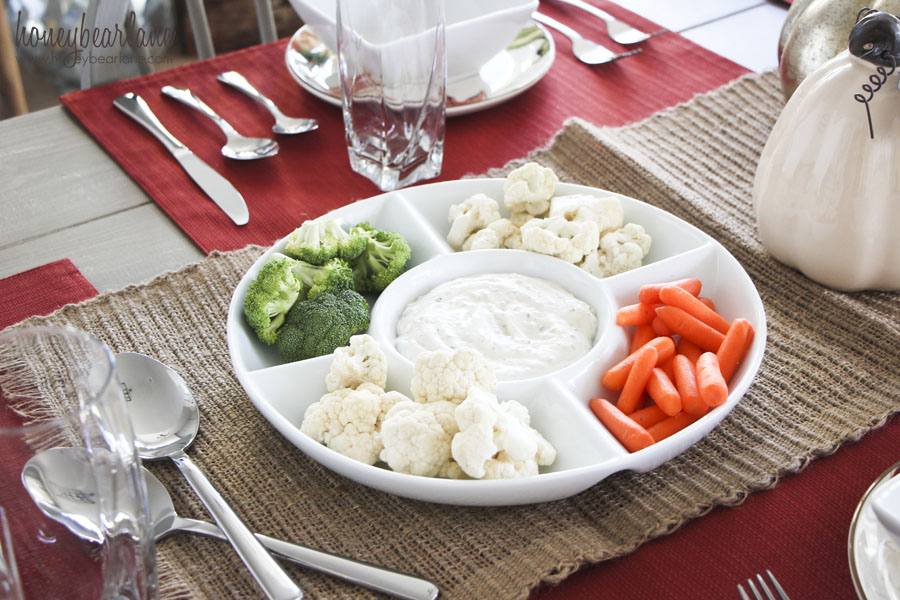 I also splurged and got some new serveware for this little party.  I love my garnish plate–I have one of these that is plastic and kinda ghetto so I wanted one that was ceramic and nice.  Now I can pull this out for any time of dinner party and fill it with whatever!  I feel like a grown up now.  It reminds me of Thanksgivings growing up, how my mom always had a garnish dish with veggies and olives.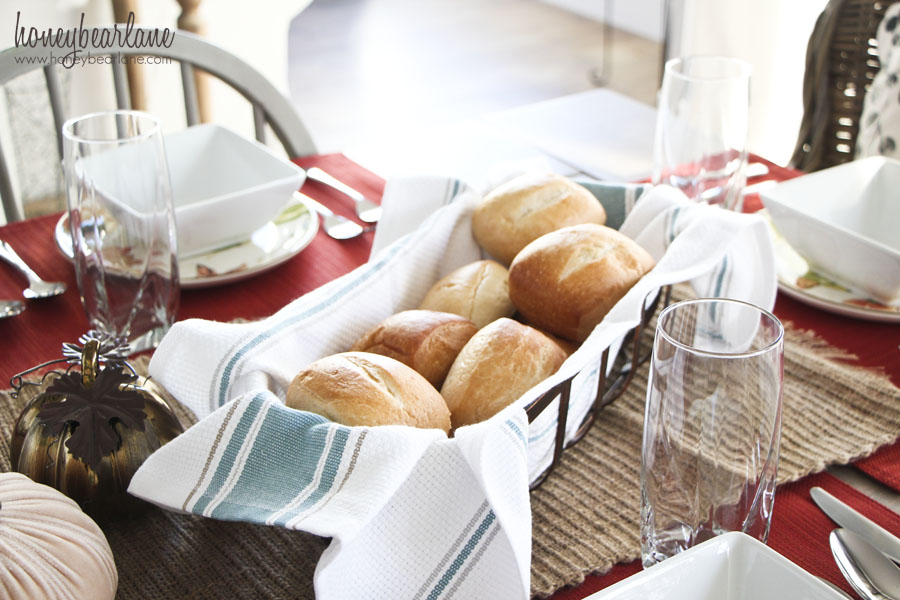 For the rolls, I got this cute little coppery bread basket which I lined with a new, pretty dish towel.  Rolls are essential for eating with creamy soups, don't you think?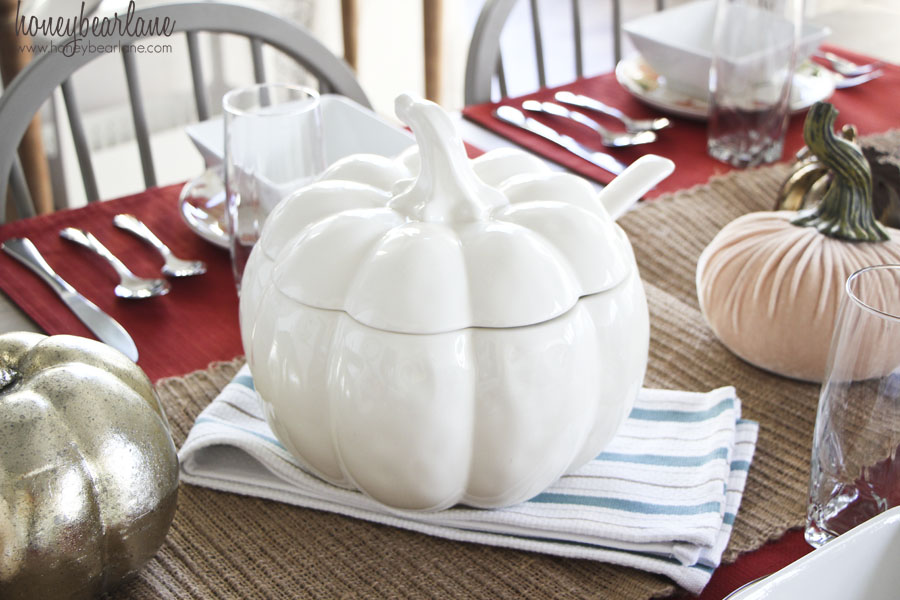 The main star of the table by far is the pumpkin soup tureen.  This is just beautiful and the perfect fall accessory.  You can just leave it on the table for a decoration even as well as serving soup in it from time to time.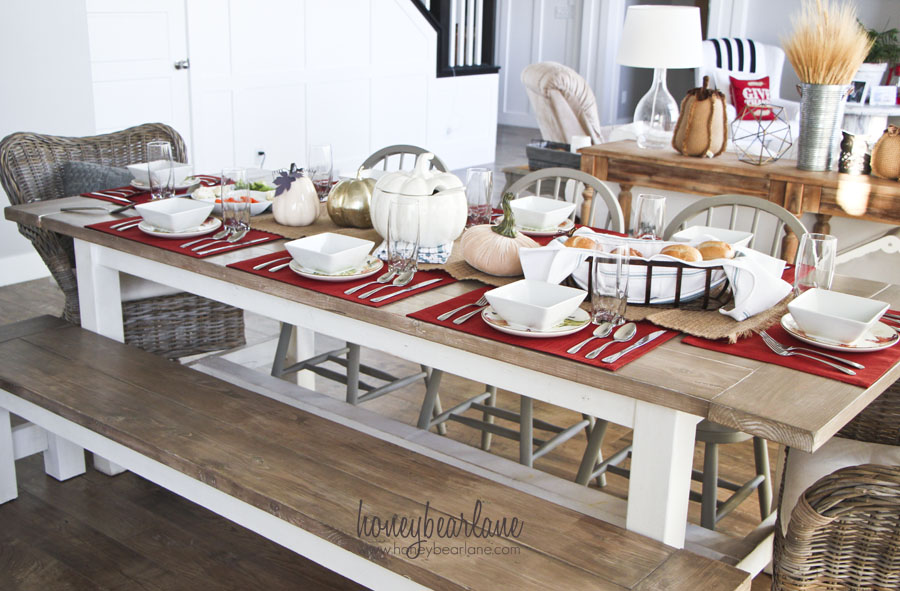 It's not hard to make a dining table look dressed up with a few linens, nice dishes, and some color.  I felt like we were living in a model home while my table was all fancy.  We were ready for our dinner party without much effort at all!
Get this look:
Better Homes and Gardens Bread Basket
I'm going to be in New York City next week filming a live web event with Better Homes and Gardens!  I'm super excited to be demonstrating with a few fellow bloggers and designer Eddie Ross!  Don't miss the event and don't forget to enter the Pinterest contest!
Live Stream Event:  October 21st 8:00-9:00 pm EST on BHG.com
How do I enter?
(1) Follow us on Pinterest at BHG Live Better
(2) Build your dream room using Better Homes and Gardens products at Walmart by pinning up to 5 items from the BHG Live Better Pinterest boards
How Do I Win?  Creativity counts! Charm us with your photos and our team will hand pick one GRAND PRIZE –$1000 worth of Better Homes and Gardens products!  The winner will be announced on the show so don't miss it!  The contest ends this Friday, October 16th, so hurry and enter!
I am a  part of the BHG Live Better network.  Thank you to BHG at Walmart for sponsoring this post.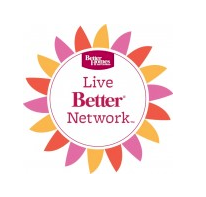 Don't miss BHG Live Better on Social Media!
Pinterest | Instagram | Facebook | Twitter