25 Cold Weather Comfort Foods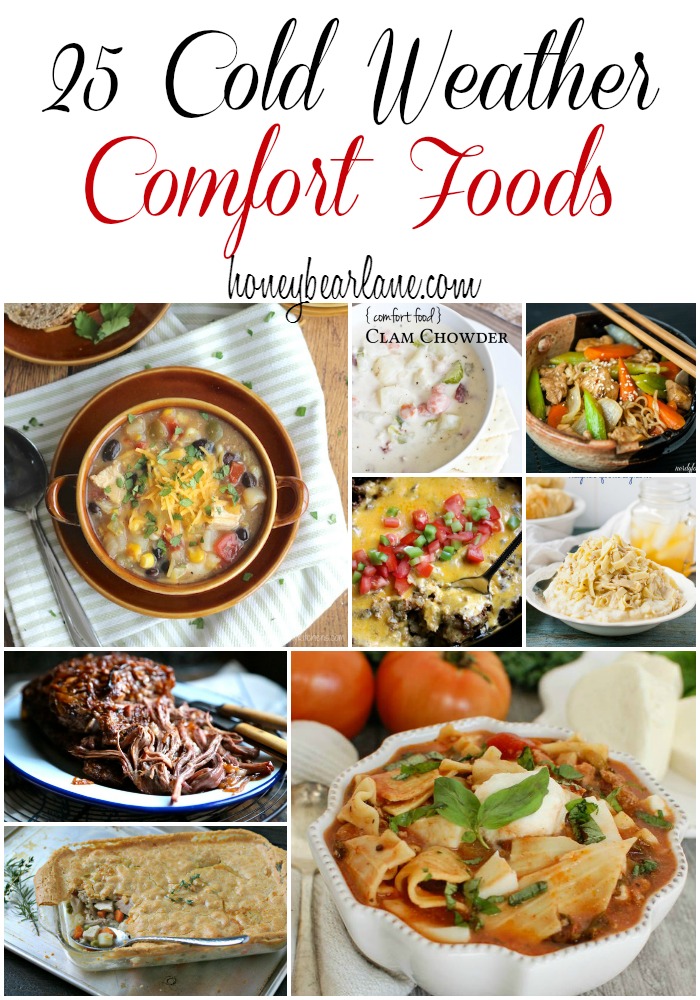 I looked at the weather like every day this week and the prediction for today was sunny and warmer…almost 50 degrees! But today arrived with a thick blanket of cold fog and a light dusting of new snow. That is NOT sunny and warm. So I'm mad at the weather today and praying that later today it clears up to what was promised. Hmmph! You and I can be friends again when you start being nicer to me, weather!
I get it, it's February. What can I expect really? But I was hoping for a little more sunshine to melt this huge amount of snow covering my yard just so I can see grass again–though dead it may be. So I'm gonna stay inside again and make me some comfort foods. That's the only thing that's redeeming about this bleak time of year…eating. You can cover your extra chub with thick coats and sweaters and enjoy life's greatest gift–food. These recipes coming up are going to make your mouth water because you will instantly want to eat them!