How to Decorate as a Couple Without Fighting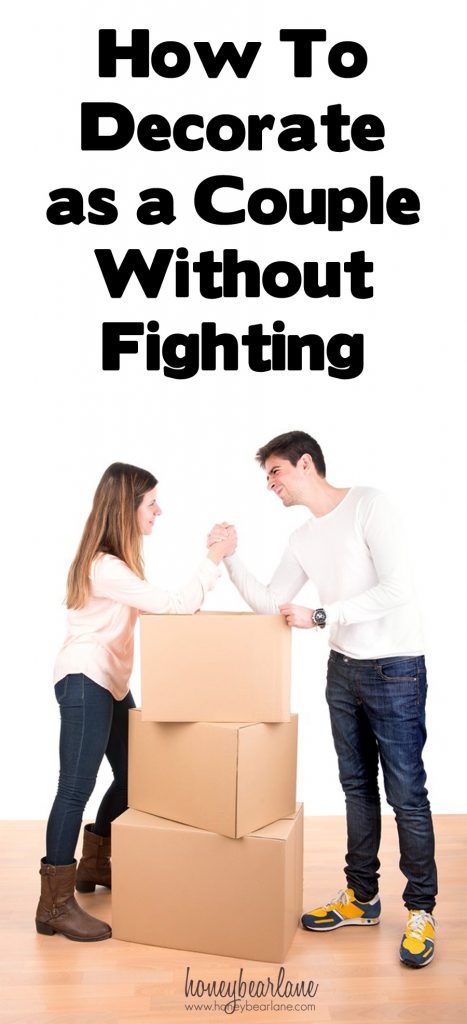 When you're married, you are merging two styles together.  And that is not always a very easy transition.  Lots of people (*cough* men *cough*) don't care about decorating and see any money spent on home decor as a waste.  Lots DO care but have strong opinions about what they want.  And others don't care but only desire comfort and convenience over aesthetic appeal.  And still others want their house to be nothing but big screen TVs and surround sound.
What's a couple to do?  It's all about compromise and communication.
[Let me also first tell you that I'm not a marriage counselor or therapist so please take this advice of how to decorate as a couple with a grain of salt!]