Candy Valentine Tic Tac Toe
One of my kids' favorite games is Tic Tac Toe.  It's such a simple and fast game that you can play over and over.  I thought this year it would be fun to make them their own candy Valentine Tic Tac Toe game and then we made some for their friends and teachers.  It's larger than the standard Valentine but it's so fun!
Using these special Valentine's Hershey's Kisses that have messages on the bottom of each, I chose 10 kisses for each game, five in one color, five in another.  This will represent the X's and O's.  Then you simply put the Kisses and the card in a sandwich baggie.  And as a bonus, there is a sweet message on the bottom of each Kiss that is sweet and loving!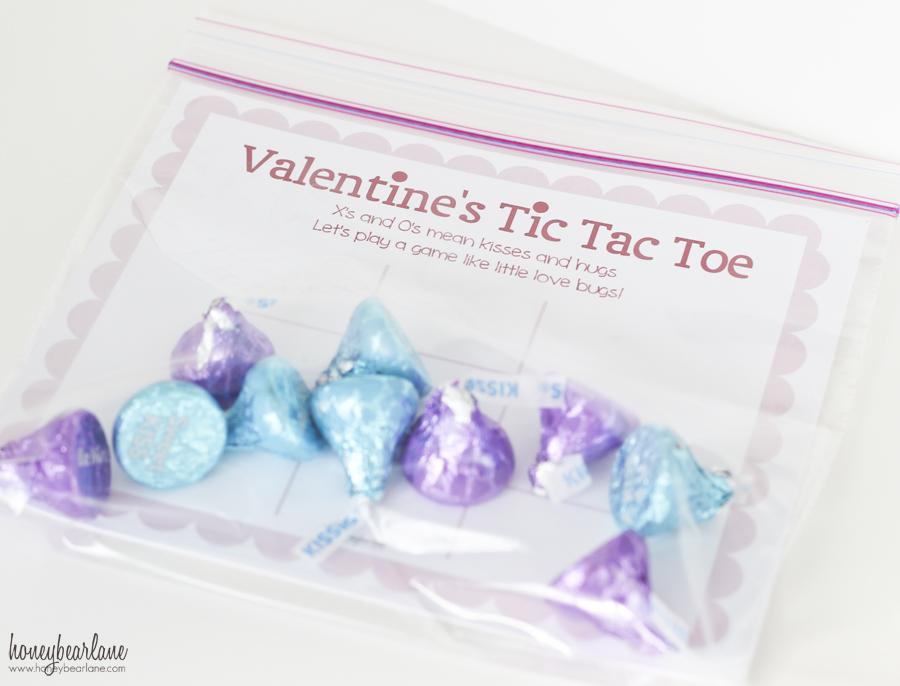 The cards can be trimmed so they fit perfectly into a baggie.  If you'd rather you can just staple the baggie to the card and use a smaller snack bag.  Cute, right? (It's also kind of nice that you could leave the game in the bag so it stays nicer.)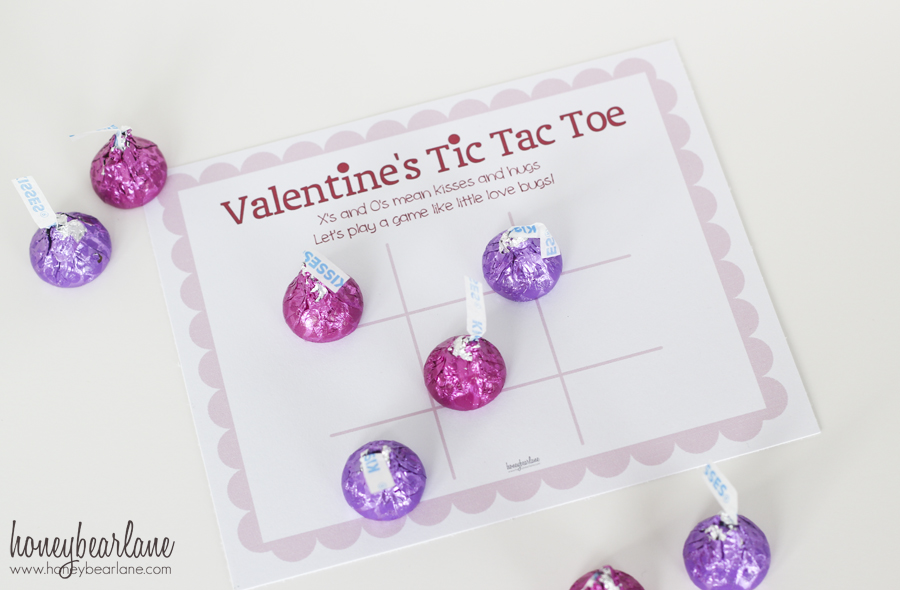 If you want to make your own, here is the printable version for you, and it's 2 up so you can make a couple at a time.
Candy Valentine Tic Tac Toe Game
What are you going to be doing for your Valentine's this year?