Tips for Painting Stair Balusters
Last year I did more projects than I could even blog and I learned SO much, so many things to tell you about! One of the most obnoxious projects we did was painting stair balusters.  Obnoxious because we did it wrong.  So I'm here to save you from the giant headache that we had to deal with and be thankful you read this post about painting stair balusters before trying to do it yourself!  I don't have a ton of pictures but I will try to be as explanatory as I can.
First of all, our stair balusters are square and plain.  They were stained dark, the same color as our railing.  The home builders wanted to charge an extra $1000 to have the two-tone banister.
Before: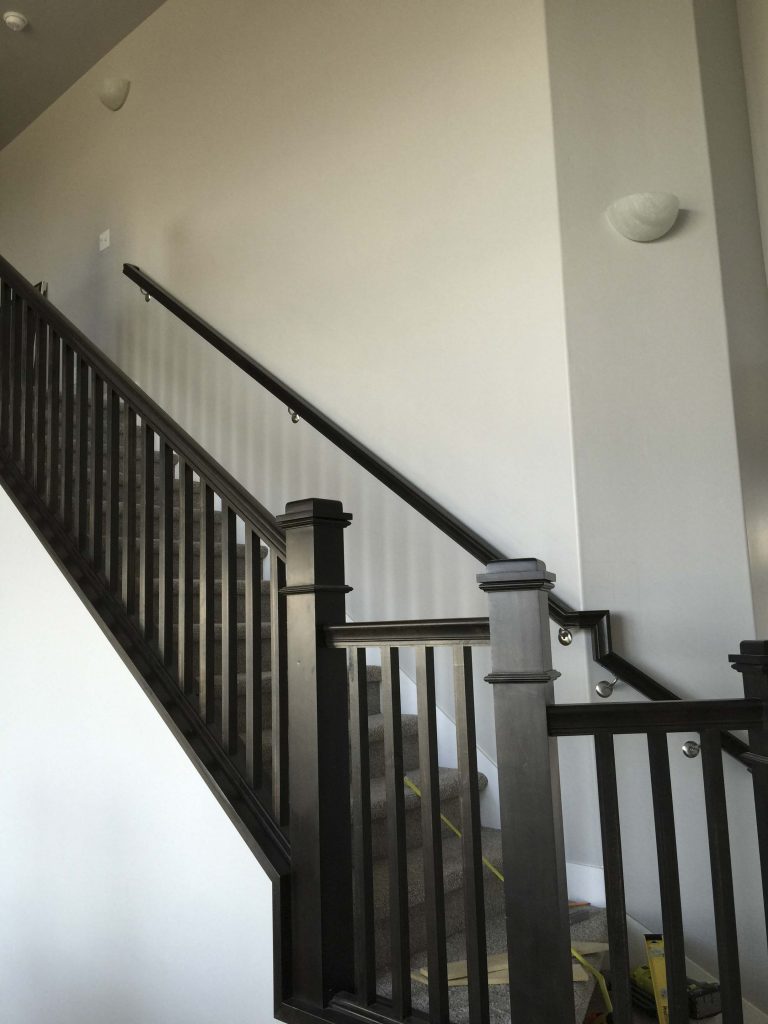 We decided it wouldn't be too hard to paint them and save the money.  (We couldn't have been more wrong, sadly.) But don't let that deter you from trying yourself after reading this tips.
Don't use oil-based paint.  This seems like a no-brainer.  But I had decided to use an oil-based primer because the finish was so smooth on the balusters that it didn't seem like a latex would stick.  But I wish I would have tested it with latex and waited a few days before seeing if it would scratch off or not.  Or maybe used chalk paint.  I had roughed it up with sandpaper and it didn't seem to get any rougher.  So I used oil-based primer and when we had to go back and fix bleeding, it was next to impossible to get it off.  Listen to me and only used water-based paints and rough it up with sandpaper first.
Take your time with taping.  Taping is the most boring and tedious thing in the world but when it comes to painting balusters, it is the most important thing ever.  If you do a really good job with taping and use a really firm tape, it will save so much time when correcting mistakes.  Use really sticky tape, like Frog tape.  Some tape is better for walls and some is better for wood–so use the one meant for wood.  It can take some super sticky tape.  When you tape, use a paint scraper to go over the tape really well to make sure it is really firmly down and that nothing can get through.
Use a foam roller brush to paint the balusters, it's the best way to get a smooth finish.  But don't touch the top or bottom of the baluster with the roller brush.  Use another small foam brush to stipple the paint on and then smooth it out.  It's so worth it to take your time with these detail areas and get it right the first time rather than fixing mistakes later.  The less mistakes to fix later, the better.
To fix mistakes:  You will probably still have some bleeding that you need to touch up.  What works best with latex paint is a little bit of denatured alcohol and some cotton swabs.  This will take off latex paint pretty well, especially if it hasn't had too much time to dry.  This does not work with oil based paint though.
If the denatured alcohol doesn't work, we used a light sanding pad to get into tiny nooks and crannies, especially the angled ones.  If you take off stain from parts that are stained, you will need to re touch that area.  We had a ton of this because of the oil-based paint and we had to contact the painters from our home build and find the exact stain they used.  But it's nice to have on hand because now we can match other wood projects we might want to stain to match later.
Almost all our mistakes had to be sanded down and re-painting or stained.  My husband wasn't satisfied with my attempts to fix it so he took over this project, being the perfectionist he is.  So I gladly let him do it, even though it literally took him the rest of the year to finish.  And he still has one section to go through and who knows when he will get to that!  That being said, I'm so glad we did this project of painting stair balusters.  I love the look of the tone-on-tone and it looks so nice with all our wainscoting.  I can't wait until we can finally rip out the carpet and put it beautiful wood treads.  But that probably won't happen for awhile.
Like this post?  Read more DIY posts here: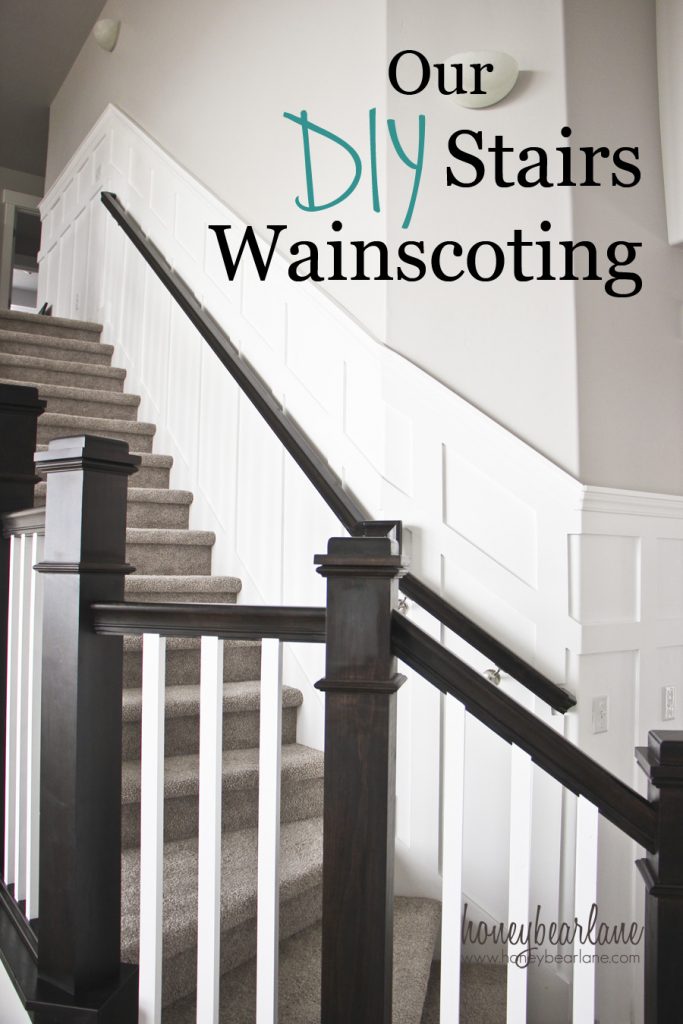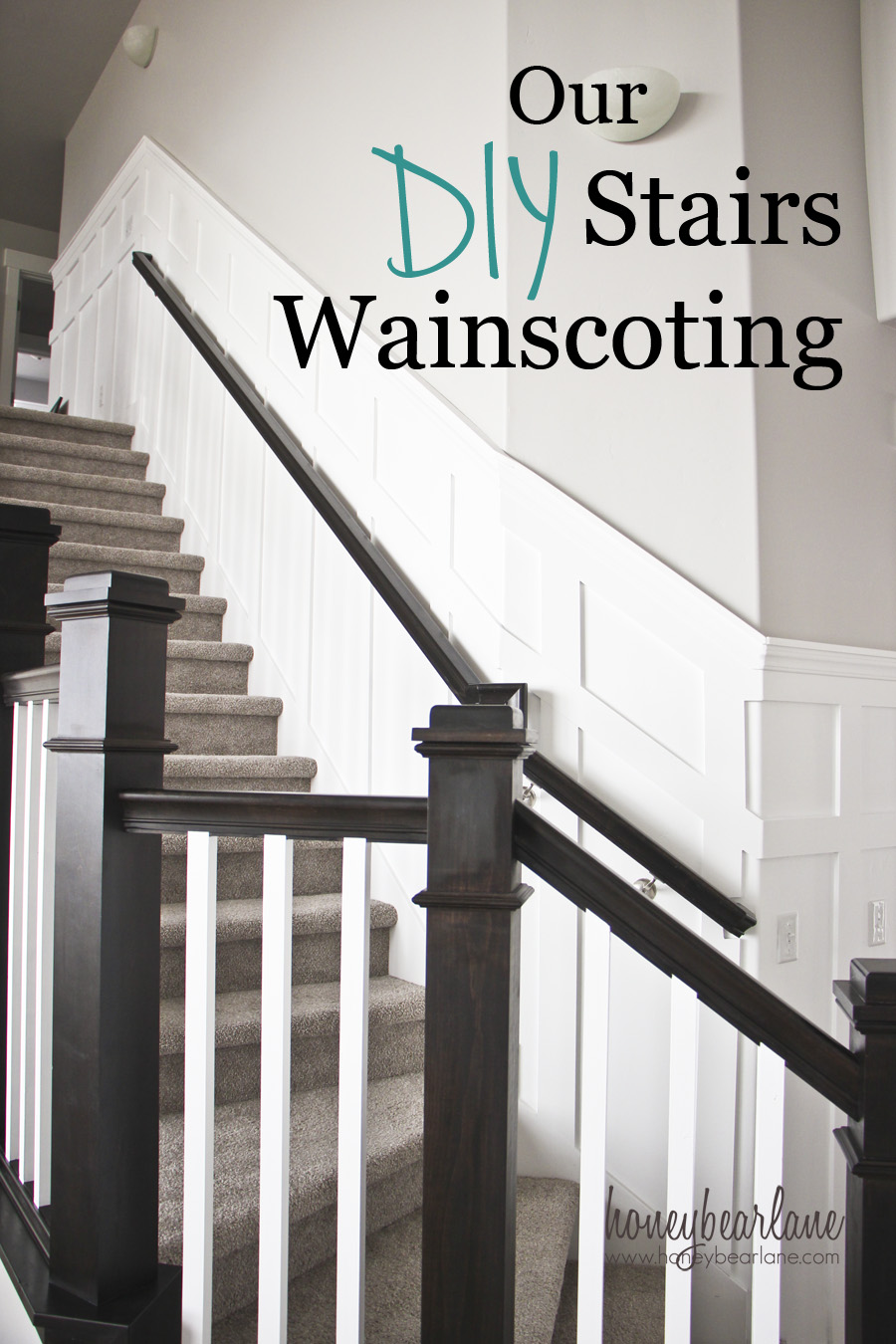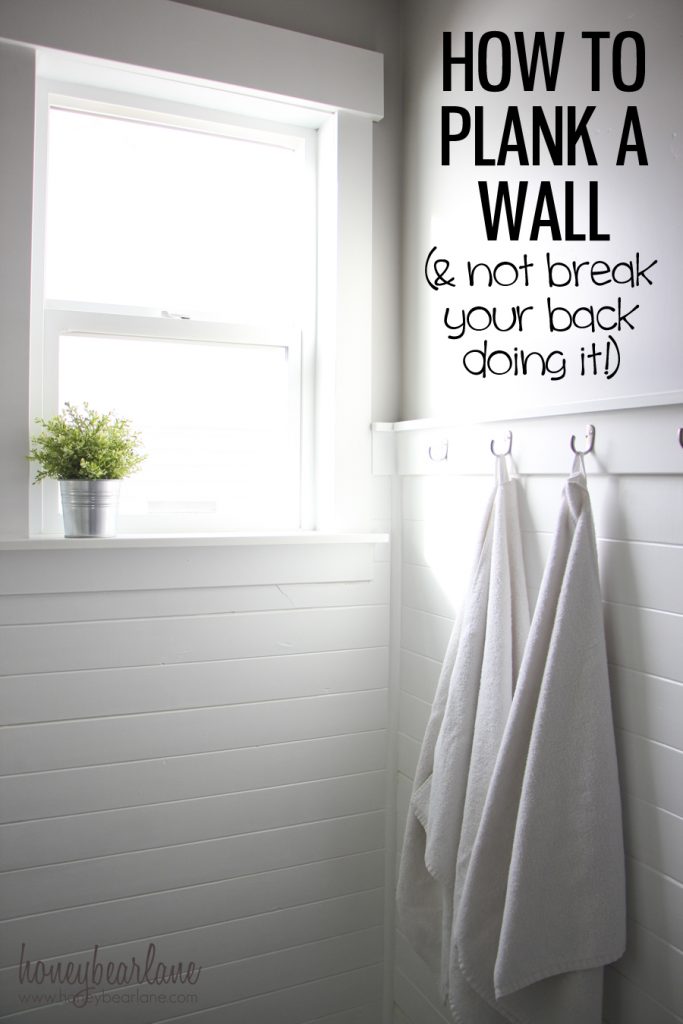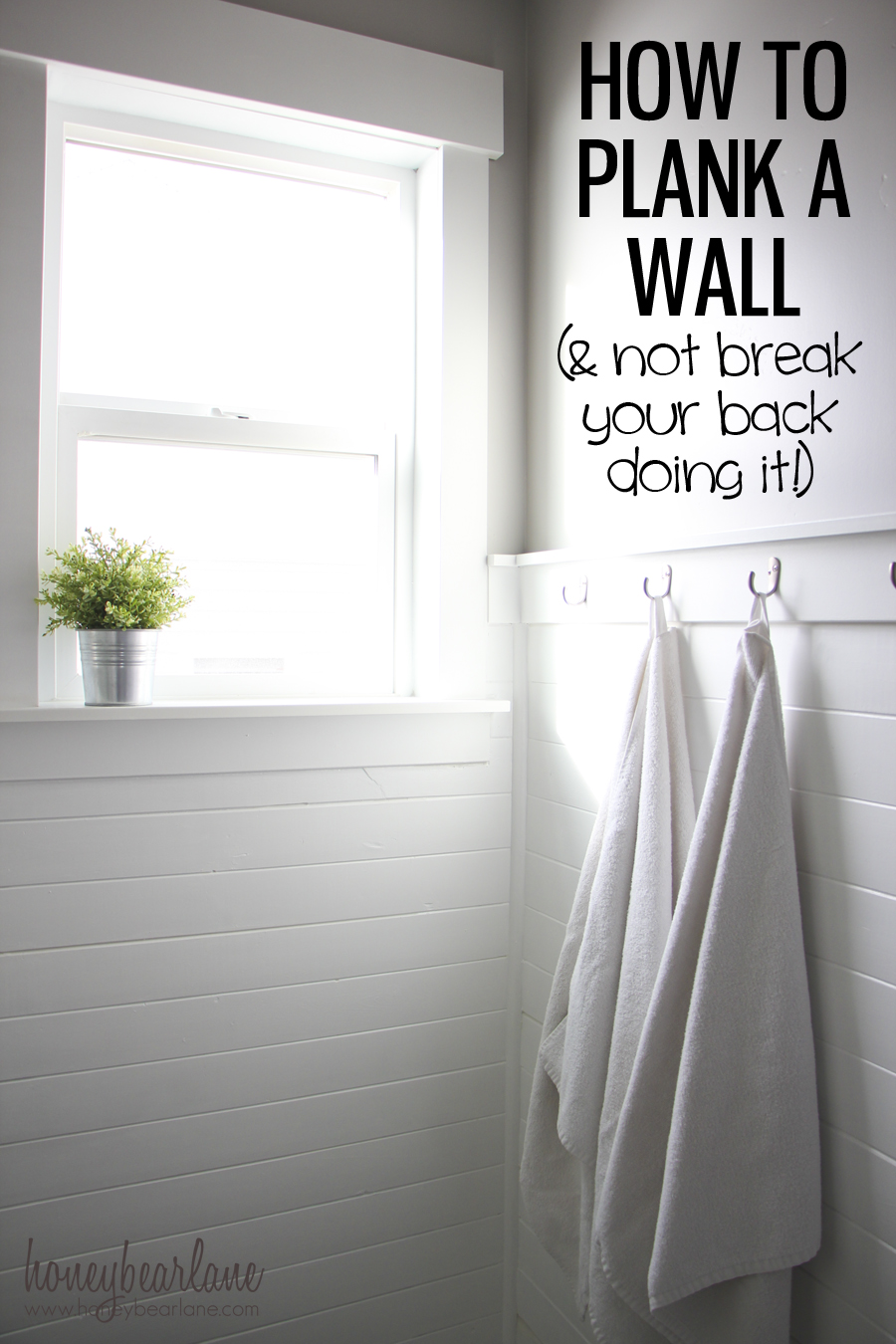 DIY Planked Wall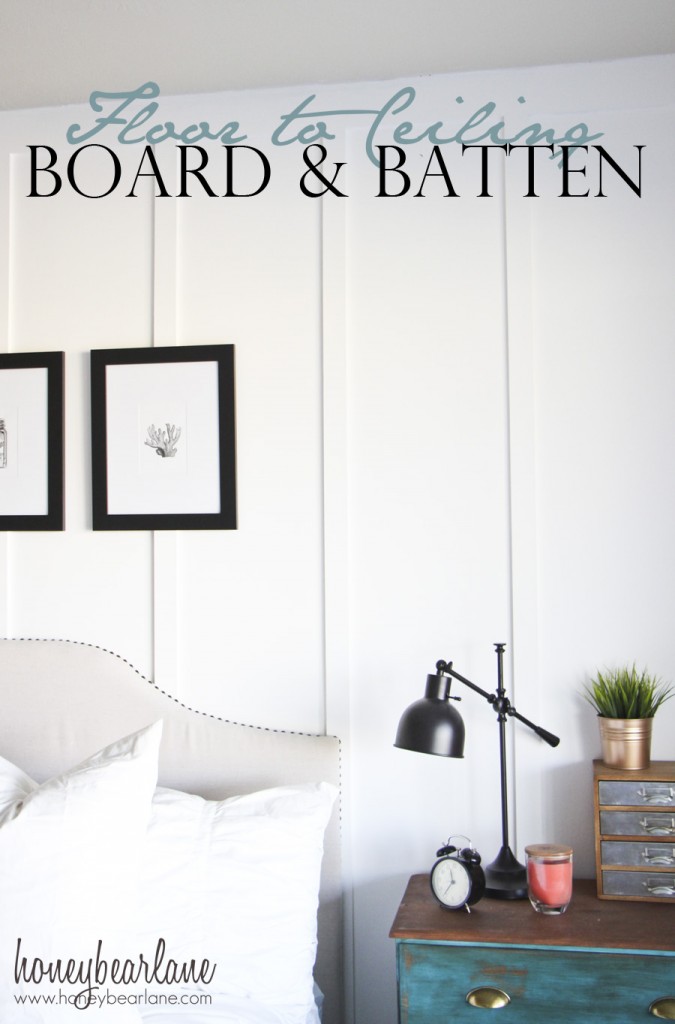 Floor to Ceiling Board and Batten