Mother's Day is coming up quick!  It can be really hard to know what to get your Mom when it might feel like she already has everything she wants.  But really, can a girl have too much jewelry?  An easy Mother's Day gift idea is to buy some wooden bangles and paint them to customize them in her favorite colors!
I love how cute and custom this gift idea is.  Or you could do this as a craft for a girl's birthday party or something.  Want instructions for making your own DIY Painted Bangles?  Read on!
I started out with everything you see below and a few other items.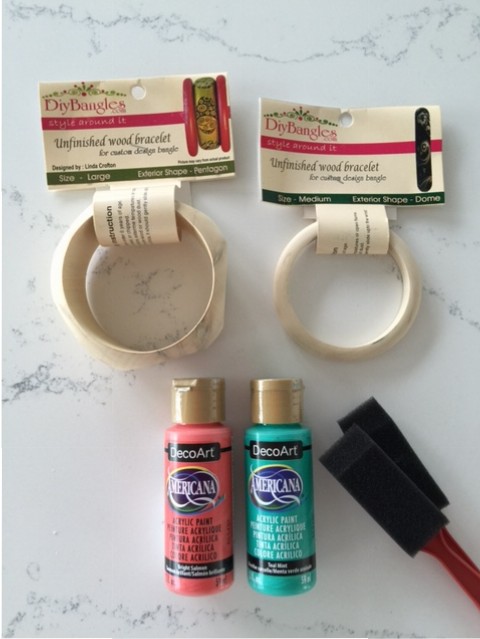 Supplies:
Blank wooden bangles, available at most craft stores
DecoArt Americana paints in Teal Mint, Bright Salmon, and Cotton Ball
Sponge paint brushes
Pouncer brush
Decoupage glue
Glamour Dust
Gloss spray
First I painted the bangles in the colors I wanted, both inside and out.  I let them dry.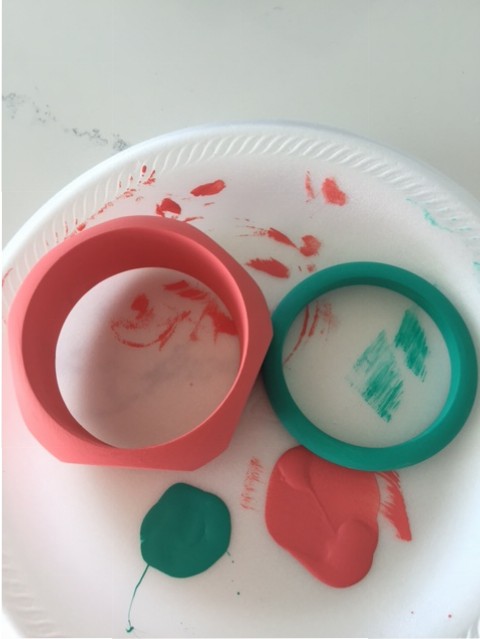 For the larger bangle, I used the pouncer to put glue in perfect circle shapes.
Then I lightly sprinkled the Glamour Dust on the circles and shook off the excess.  I let it dry for awhile.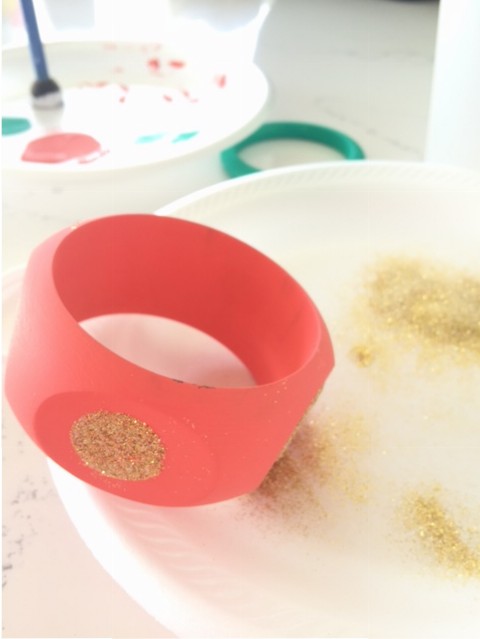 I sprayed them in a gloss spray afterwards to seal the Glamour Dust and make them shiny.
For the skinny bangle, I mixed Cotton Ball with Teal Mint to get a lighter mint color (I changed my mind after painting it in the Teal Mint.)  I painted it several coats and let it dry.  Then I did a swirling and dipping method to get this cool marbleized effect.  Watch the video below to see the tutorial.  It's easy!
After they are dried fully, they are ready to give away!  A fun idea would be to put them around a bouquet of flowers or on a skinny vase with flowers.  It's a gift within a gift!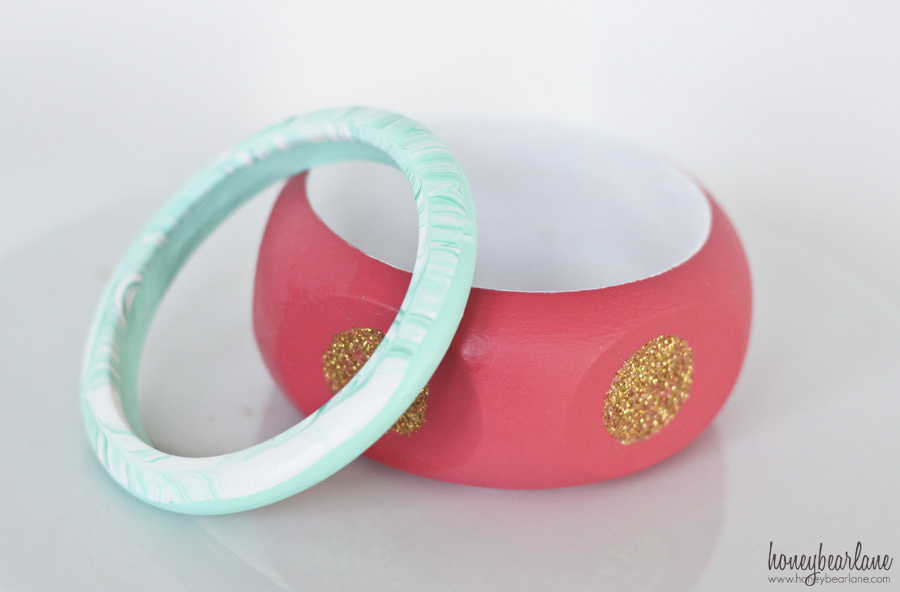 This post was sponsored by DecoArt, all opinions are my own.