Everyone loves decorating their mantels and there are lots of great inspirational pictures out there to help you do it.  I love my new mantel so much but it's still hard to decorate right now because there is a ginormous TV above it.  We are still planning to plank above this mantel and center the TV above it (we have to keep the TV for my husband, he is adamant!) but I want to build some type of door to go over it so it doesn't look like we worship the TV, haha (that's how my sister always puts it.)
Plus there is a giveaway at the end of this post!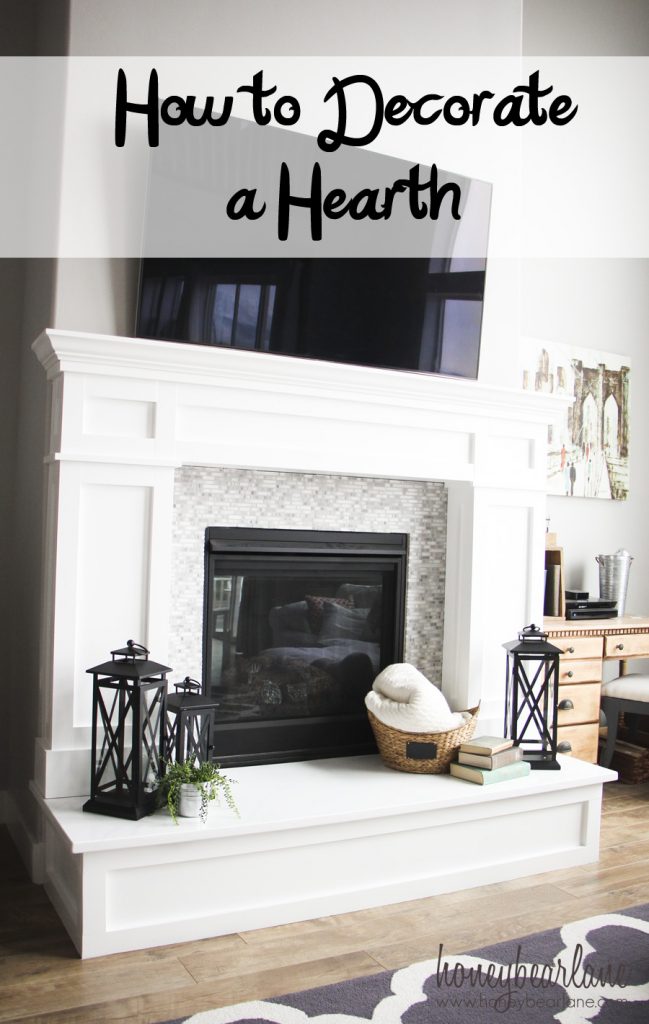 But in the meantime, I can decorate my lovely new hearth!  I built the hearth after much debate and I'm so glad I did it.  Our room size can handle it and I love that I can sit and warm my buns by the fire in the winter.  Plus we added a quartz top which makes it sparkle and shine and look all fancy.  And bonus–I get to decorate it!  How to decorate a hearth though…that is a new challenge!
It's not hard at all.  You need to think about composition and the size of your items.  I like to work in groups, but not necessarily symmetry here.  I don't want the exact same things on either side of the hearth.  I got these amaze-balls new lanterns from Walmart (Better Homes and Gardens brand) in Large, Medium, and Small just to play around with what I like best together.  I have a thing for lanterns…they are so beautiful and versatile for decorating.  I can take these outside if I want some light out there or just have them inside for ambiance.  And using them with LED candles so I never have to worry about smoke or fire hazards!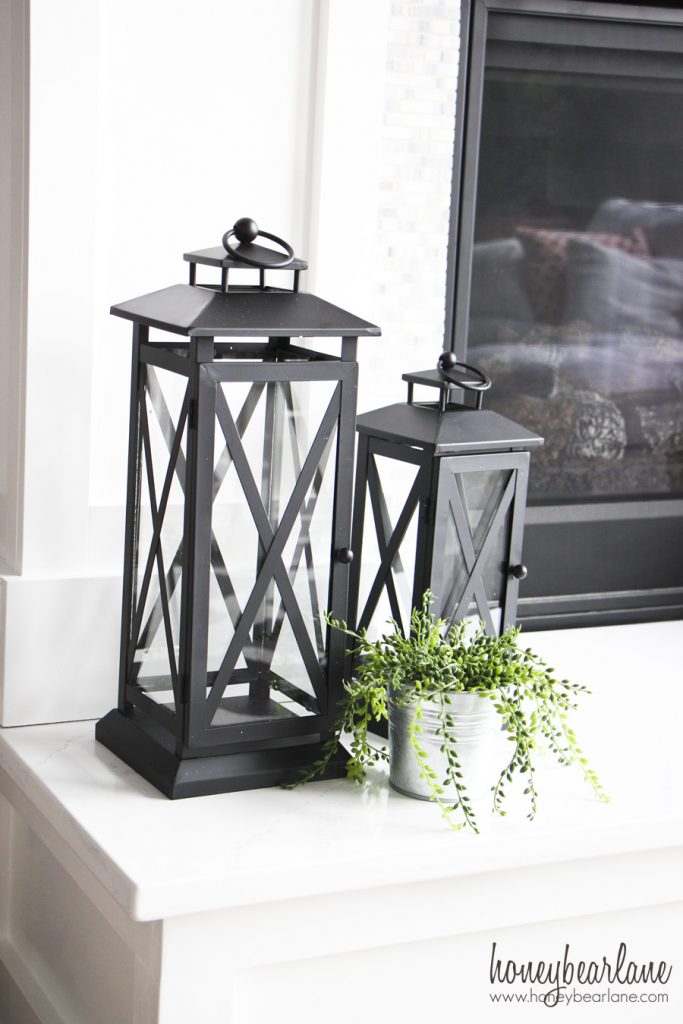 I group two of these big lanterns on one side and put things inside them.  You can fill them with candles of course, but you can also put things like blossoms or shells or decorative balls inside.  At Christmas you can put Christmas ornaments inside.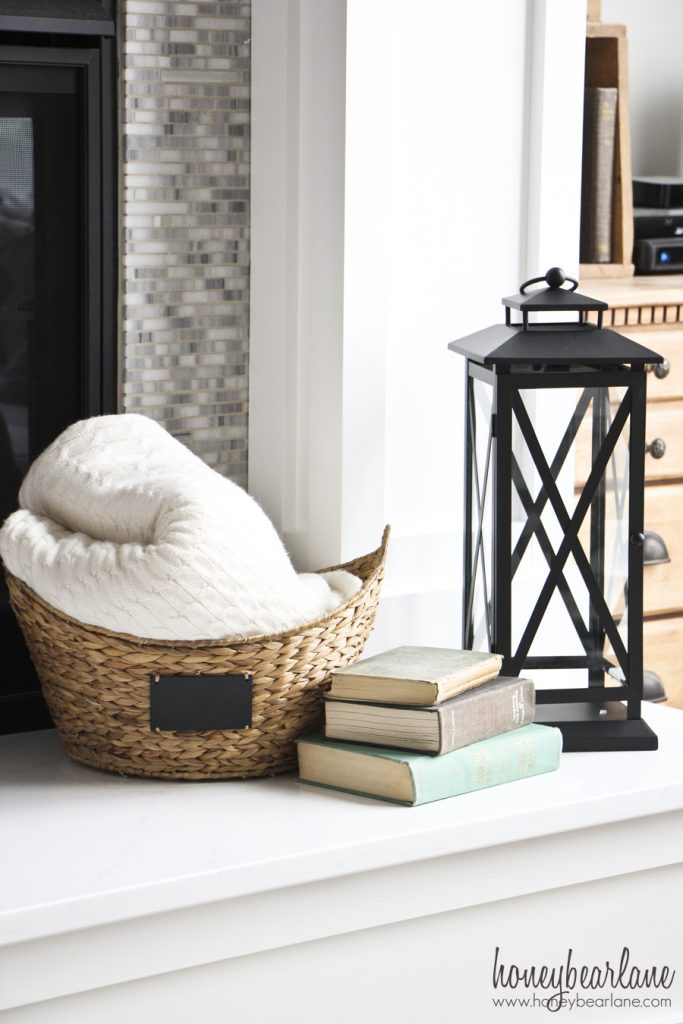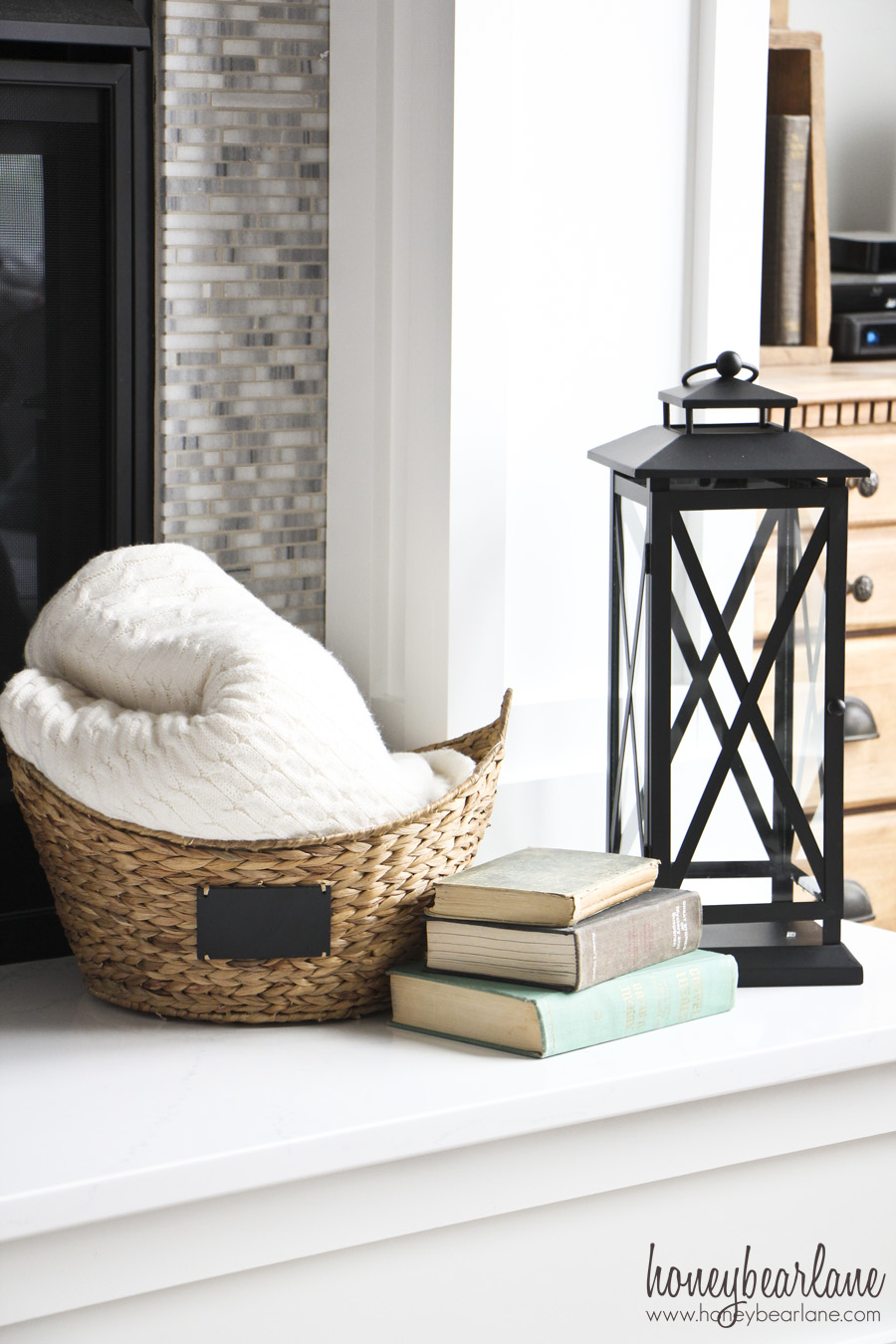 On the other side of the hearth I have this nice hyacinth basket from Walmart (BHG brand again) that is also super versatile.  I could fill it with blankets or pillows, logs for wood burning (just for looks, this is a gas fireplace), or other kinds of greenery.  That way if someone needs a blanket, it's right there to grab.
I also love the last little tidbits of decor, like the books and plants to add extra color and depth to the design.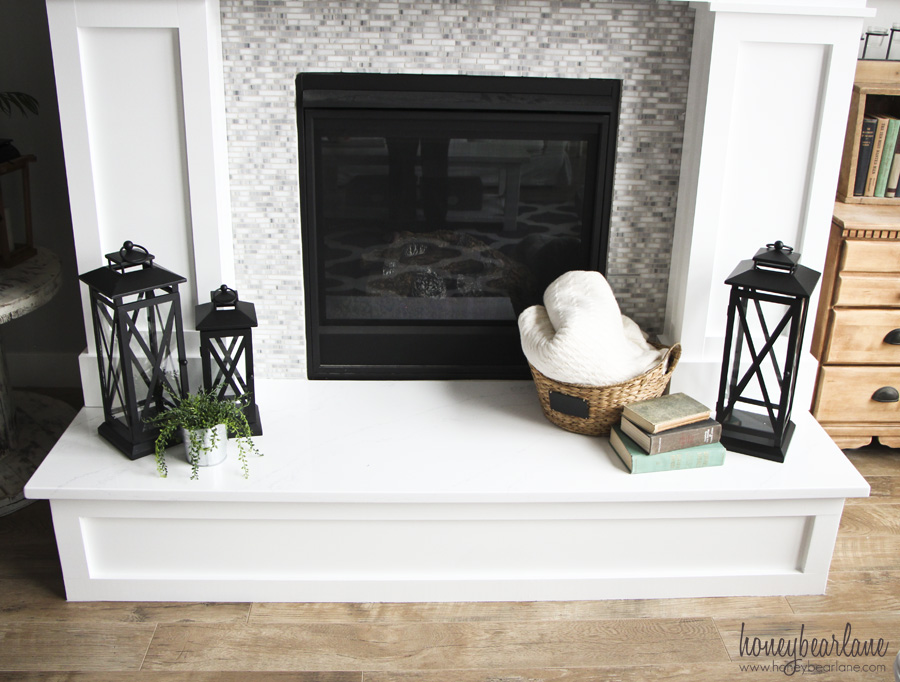 It's super easy to refresh your house for any season or holiday by keeping some neutral staple decor items, such as the basket and lanterns but change up the things that go inside.  For spring you can do blossoms and flowers and light airy colors and fabrics.  For summer you can do seashells and sea glass and aqua colored items.   Fall would obviously be things like fall leaves, wood logs, thicker blankets, pumpkins.  And winter you can do pine boughs and pine cones, plaid wood blankets, Christmas ornaments, red velvet ribbons, Christmas lights, etc.  Easy peasy.
Get this look:
Cable kit blanket (seasonal online)
Want to win a $100 gift card to Walmart so you can get these items?  Just enter the rafflecopter below.
I am a member of the Better Homes and Gardens Live Better Network. All opinions are my own.  Follow them on their social media sites!
Facebook Twitter Pinterest Site