Summer Essentials Car Kit
 Whenever summer comes, I always find myself planning activities or spontaneously going to things and without a doubt, always forgetting something or not planning for the situations.  So this year I decided to pack a Summer Essentials Car Kit.  It's a kit filled with stuff that is 'in case'.
The first thing I did was to head to Walmart for everything.  I go to Walmart on a regular basis and it always has everything I need in one spot, so it's super convenient.  I picked up everything for my kit in one trip!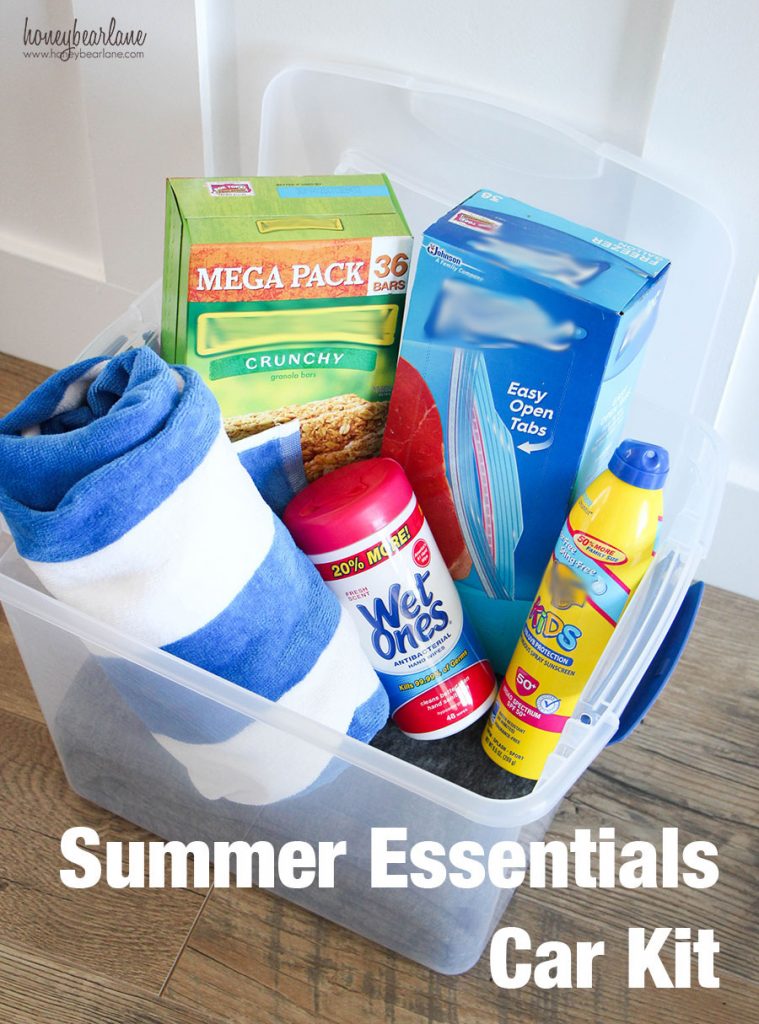 Here's what's in the kit:
 Wet Ones® Hand Wipes:  This is the ultimate item for the Summer Essentials Car Kit.  Kids are just gross, right?  They play in the dirt, they get sticky, they get ice cream all over themselves.  So I need to have Wet Ones® Hand Wipes handy to clean them up.  And then to clean me up from cleaning them up.  Or it's just good to wipe your hands off before going out to dinner, since they kill 99% of germs.  Gives me peace of mind when we are frequenting so many germy places!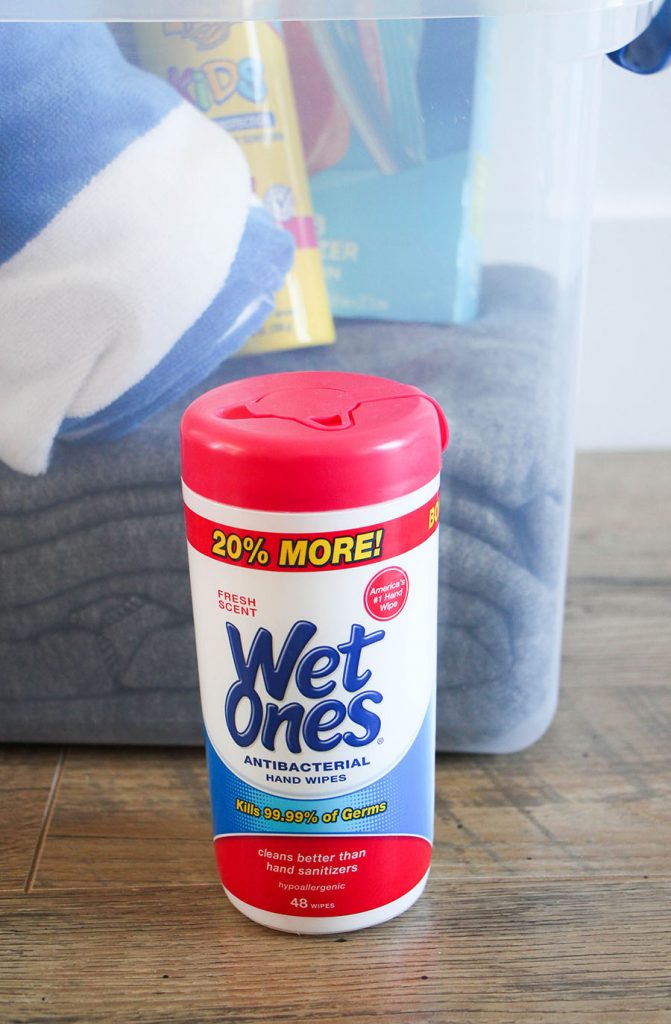 Large blanket: This is perfect for watching parades or fireworks or a picnic. It's always great to have a sitting blanket handy or in case you stay out late and someone gets cold.
Towel:  There is always a time when a kid gets wet.  Whether it be a splash pad or a fountain or a pool or a lake, even if you weren't planning on anyone getting wet, a kid will get wet.  So it's just good to have a towel.  You could also include some extra clothes if you want but I have four kids so that's a lot of extra clothes.  And if someone is dirty or wet you can throw it over the car seat to protect it.
Hearty granola bars:  I love granola bars for those times when the kids are exhausted and hungry because these will fill them up and they take a while to eat.  I got a large box so they won't run out super-fast.
Zip-lock bags: These are perfect for those dirty wet clothes or shoes that you don't want to touch anything else. Or garbage. Or if your kid wants to collect shells at the beach. Or whatever–now you have something to carry them in.
Sunscreen: Kind of goes without saying, but obviously you need a lot of sunscreen in the summer. So it's just good to have. You could also add bug spray if you want.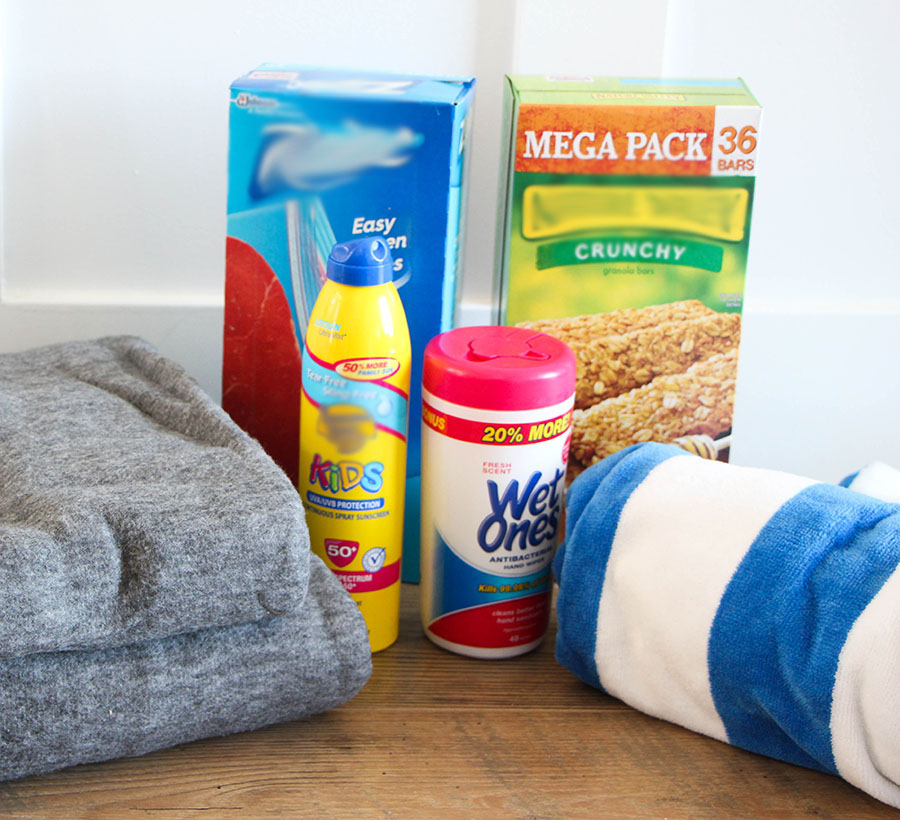 I put all these in a medium sized plastic bin that is a good size for the trunk but doesn't take up a ton of space.  I thought about putting in water bottles but they aren't good to sit in a hot car because the plastic leaches into the water.
We can't wait to have ourselves a blast this summer and don't need to stress now about unexpected messes or spontaneous adventures!  We've got the Wet Ones® Hand Wipes to keep all our messiness in check.
This is a sponsored conversation written by me on behalf of Wet Ones® Hand Wipes.  The opinions and texts are all mine. 
.