Rustic Farmhouse Centerpiece
My friend Stacy Risenmay of Not Just a Housewife invited me to participate in her Styled X 3 challenge.

She chooses a decor item from Amazon and sends it to a couple  of other bloggers and we all show how we styled it.  This time she chose this little box of 12 tiny glass jars.  Stacy did something and Amy from The Happy Scraps participated as well.  Be sure to check theirs out too!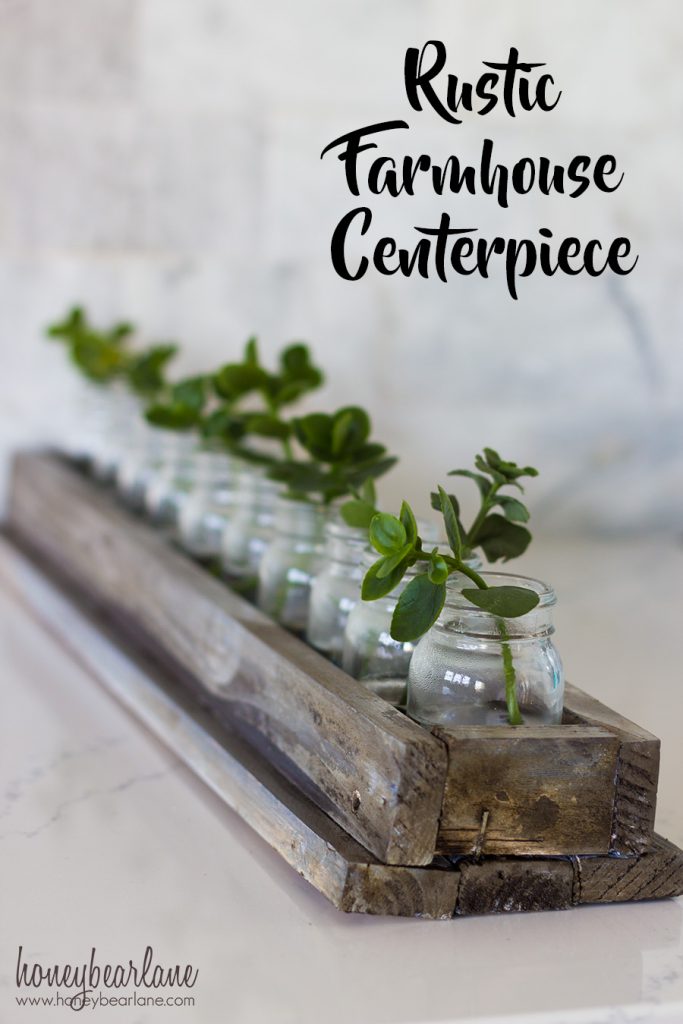 This week has been crazy!  So much has been going on and today when I came home at 5:00 I remembered I had this challenge to do.  I thought for a bit and decided to quickly whip up this cute little rustic farmhouse centerpiece.
When I was in Des Moines visiting Better Homes and Gardens they had this really pretty display of vases filled with a single green leaf.  I was inspired to do the same, miniature style.  I had all these 1x2s from taking apart an old piece of furniture and I thought they would be the right size for these tiny little glass jars (affiliate link.)
I played around with the configuration and used my nail gun to assemble it.  And it was seriously crappy.  But that's the beauty of 'rustic'.  It can be made seriously crappy and with the right finishing job, end up as a beautifully rustic farmhouse piece.
Since it was 'reclaimed', it had holes and stain already on parts of it.  I finished it by giving it a white washing and then wiping some stain on it and quickly off.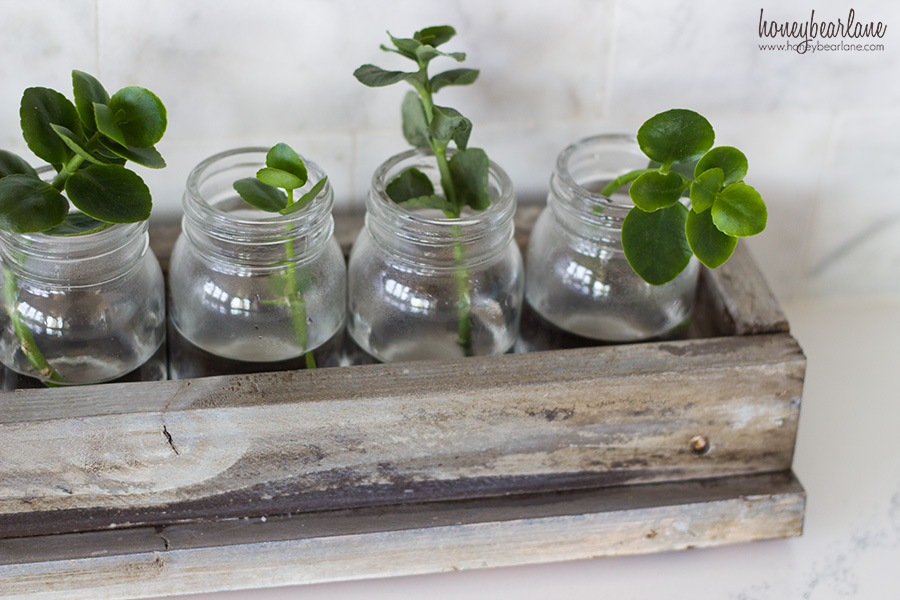 Then I placed the jars inside with a small amount of water inside. I cut off several tendrils from this drooping houseplant I have and then placed them inside. Makes the perfect little centerpiece! Place this over a burlap or linen table runner and you have a rustic farmhouse centerpiece that works for every occasion.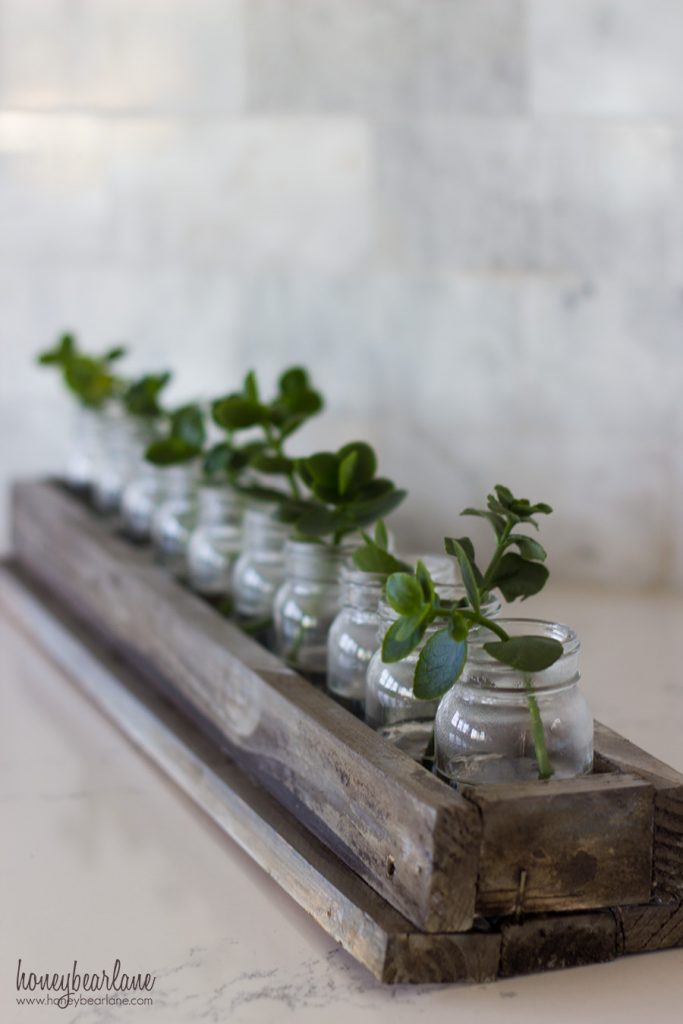 Be sure to check out Stacy's version and Amy's Version!