Farmhouse Halloween Front Porch Decor
I am still in love with having a porch.  I love porches…I have so many memories of sitting on the front porch of the various places I've lived and eating popsicles, chatting with neighbors, watching sunsets, and visiting with friends and family.  And since I've been married, I haven't had a proper front porch until this house.  So this October, I was very excited to put out my halloween front porch decor.
Last year I got really excited about styling with mums and pumpkins on the porch.  And they were lovely, but they died pretty fast and then they were just dead and ugly.  Plus, my house is north facing so the sunlight didn't reach the flowers.  So this year I planted a few small mums in my flower beds and focused on my porch with other decor.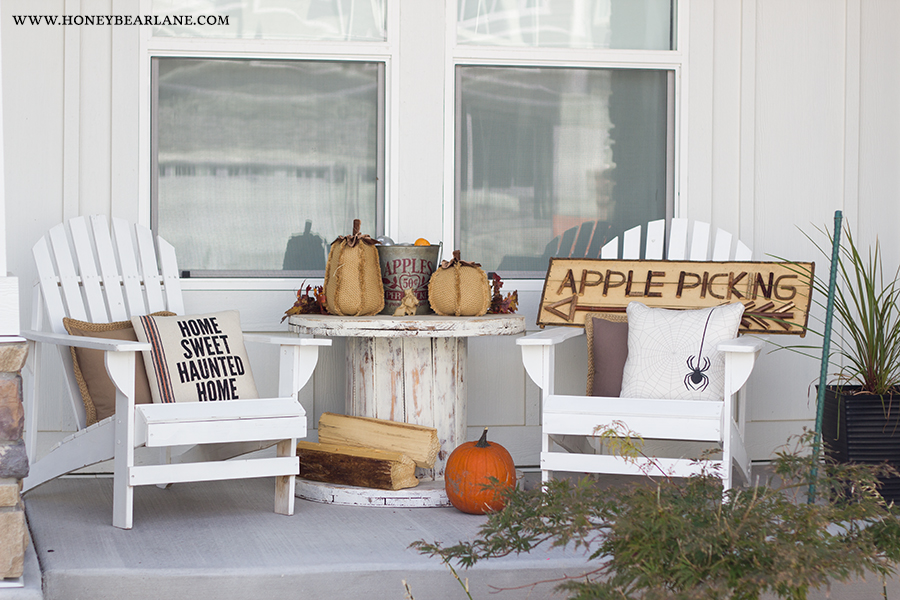 I started by moving my Adirondack chairs to the front porch with a round table.  Then I started layering in some old decor I had.  I found some cute plain brown pillow covers at Hobby Lobby, the spider pillow at Target, and the Home Sweet Haunted Home pillow at Gordmans.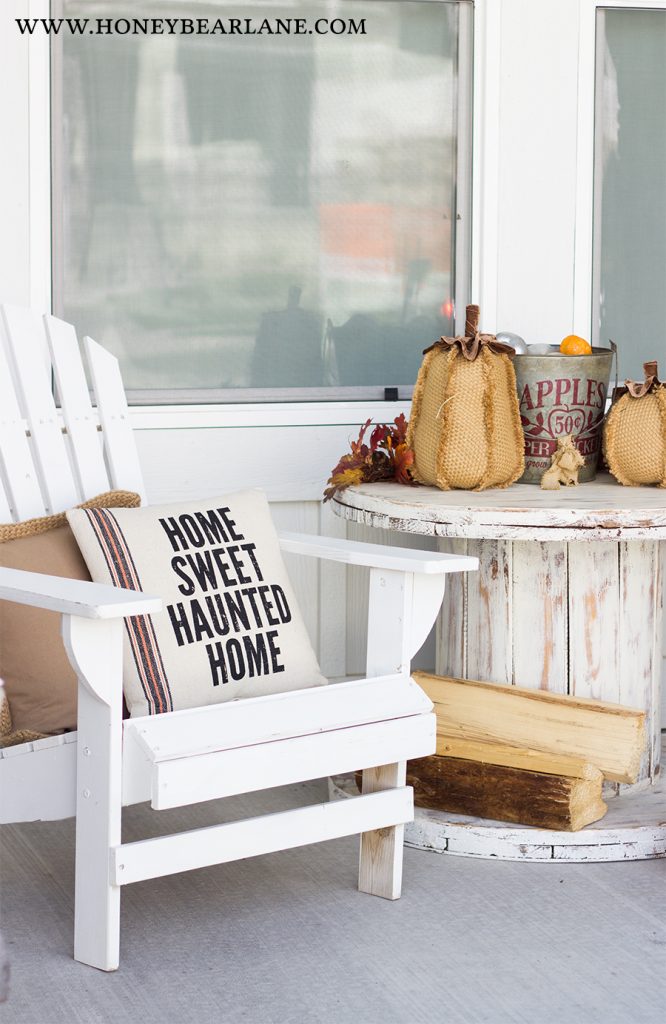 For my door, I found some pretty fall leaf garland at Hobby Lobby and wrapped some cute Halloween lights around them.  I hung my BOO sign on the door, hung an orange chevron blanket over a chair.
Finally I got a pumpkin for everyone in my family and they'll sit on the porch until we carve them a few days before Halloween.