Halloween Haunted House Lighting
This post is sponsored by Philips Hue. All opinions are my own.
I can't believe my favorite time of year is already here!  I feel like I blinked and it came.  I decorated for fall already but now that it's October, it was time to add spookier accents, which my kids love. But the thing that really takes it over the top is our Philips Hue smart lighting! We put Philips Hue light strips into the built-ins, in the kitchen cabinets and in our living room console lights. We can choose from millions of colors–pretty much any color you can dream of.  And just like that–boom! Haunted house lighting.
Halloween is hands down the best time of year to decorate with colored lights. Sure, you can do it at any holiday, but the green, purple, red and orange lights work so well and can really create a spooky Halloween vibe. You could change the decor with the tap of an app for a Halloween party, or really set a new scene any day of the month or year to get your kids excited.
I also downloaded the third-party Hue Haunted House app. It has all these pre-set light shows set to sound effects and music for extra creepy effects. It really is SO awesome and perfect for Halloween parties, or if you're doing a haunted house or something. It could not be easier to use. You download the app, and connect it to your Philips Hue bridge and your speaker system. That's it. Just click on whichever setting you want and adjust the settings if you need. Some of them are actually pretty spooky, especially if you turn off all the other lights and do it at night. My kids thought it was awesome!  Here is a video I took of the preset "Haunted House."
One thing we added recently was a Philips Hue Go, which is a portable light that you can move anywhere. It's pretty cool!  It's both battery powered and can plug in to any outlet when you need to recharge it. And it also has a candle mode, which makes it just look like a flickering candle. To complete our spooky Halloween living room, we put it in the plant in the corner that didn't have any light before. To get the best results with it, shine it up on a blank wall.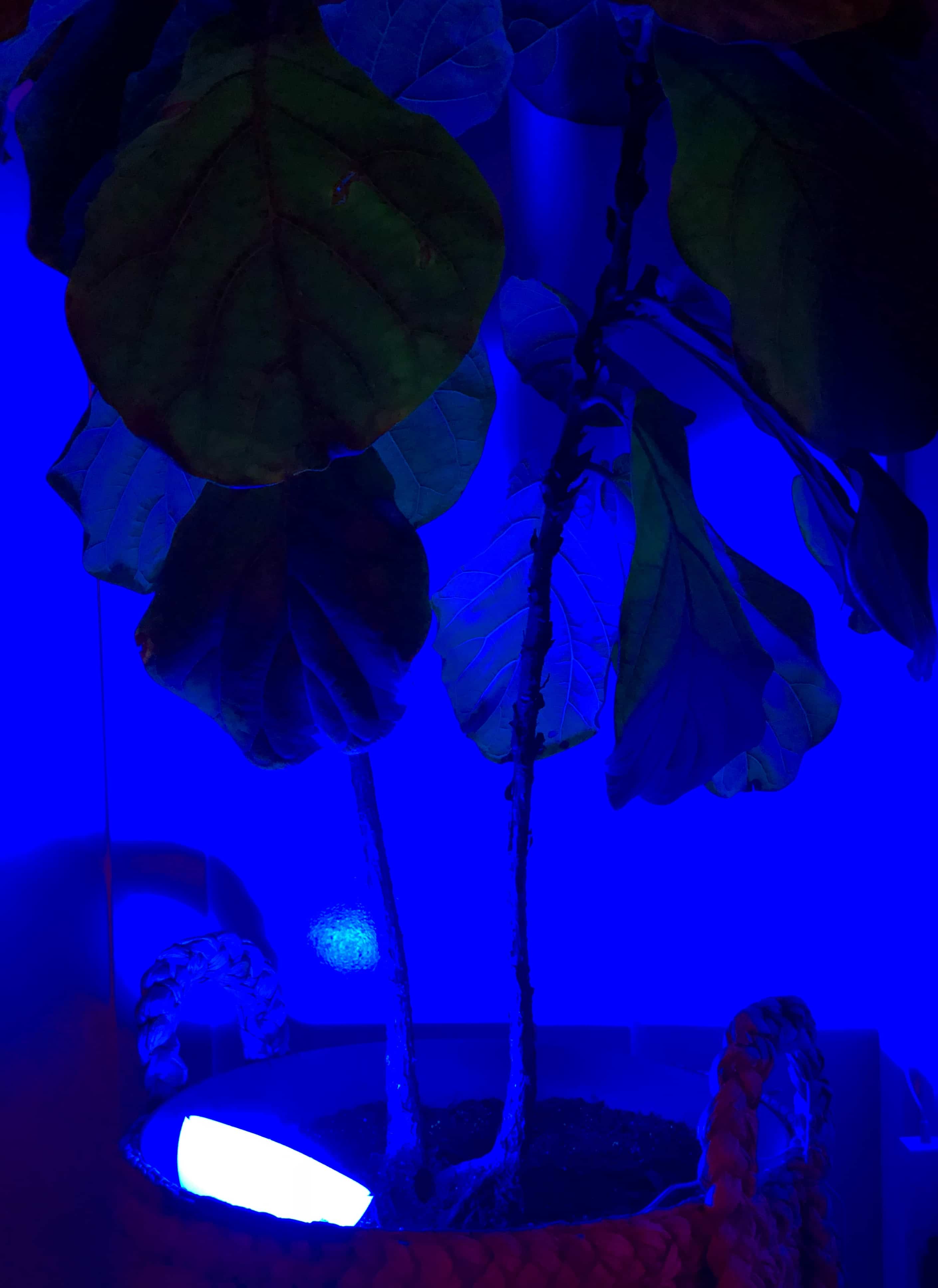 Some of these photos I took during the day and some I took at night, so you can see the difference in the vividness of color. The night really makes all the difference which is why Halloween is the perfect time of year for these!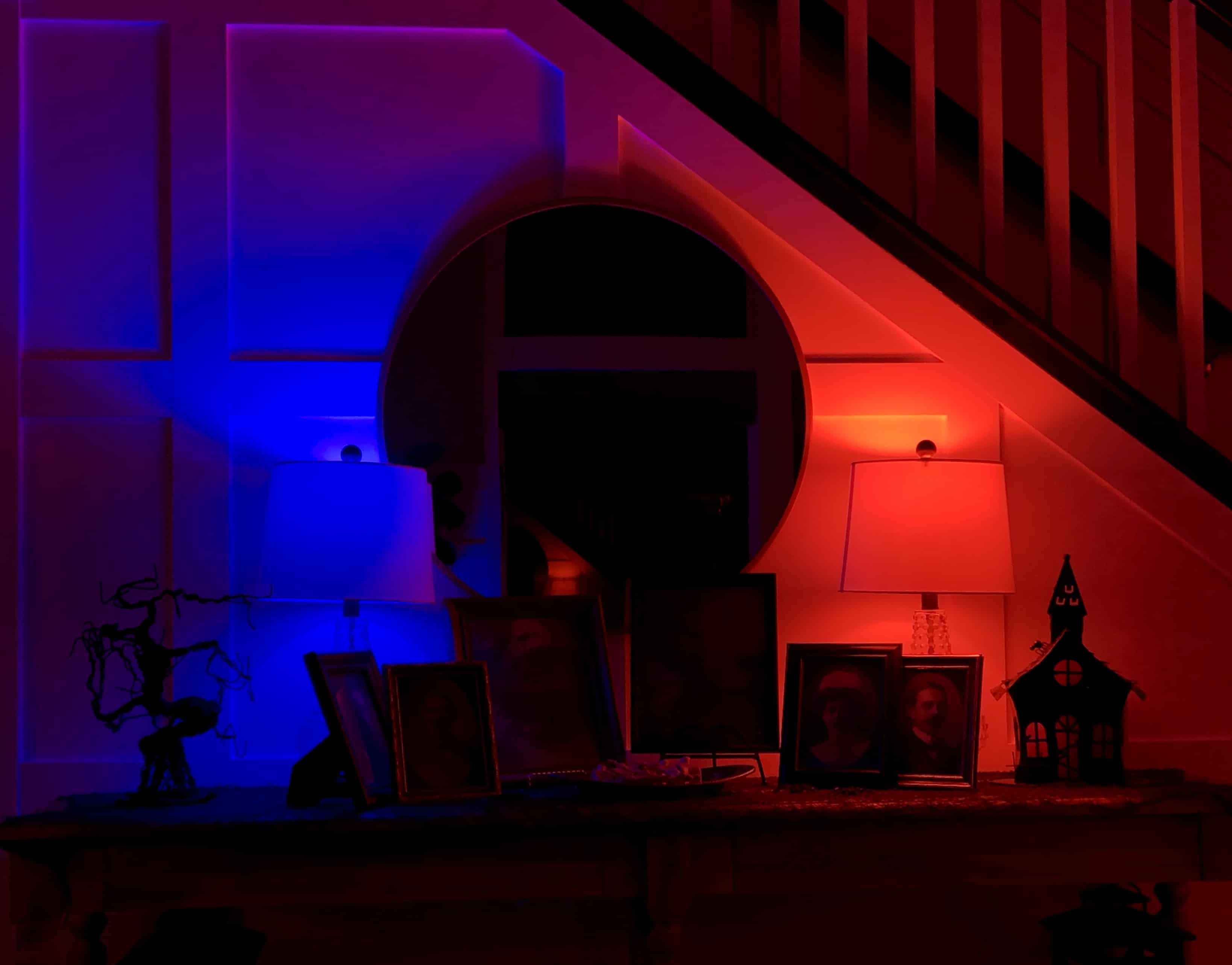 Click on the photos below for more Halloween decoration ideas: