Probably the most commonly asked question I get is "What color of paint is on your walls?"  So I'm going to just tell you–right here in this post.  My paint colors are: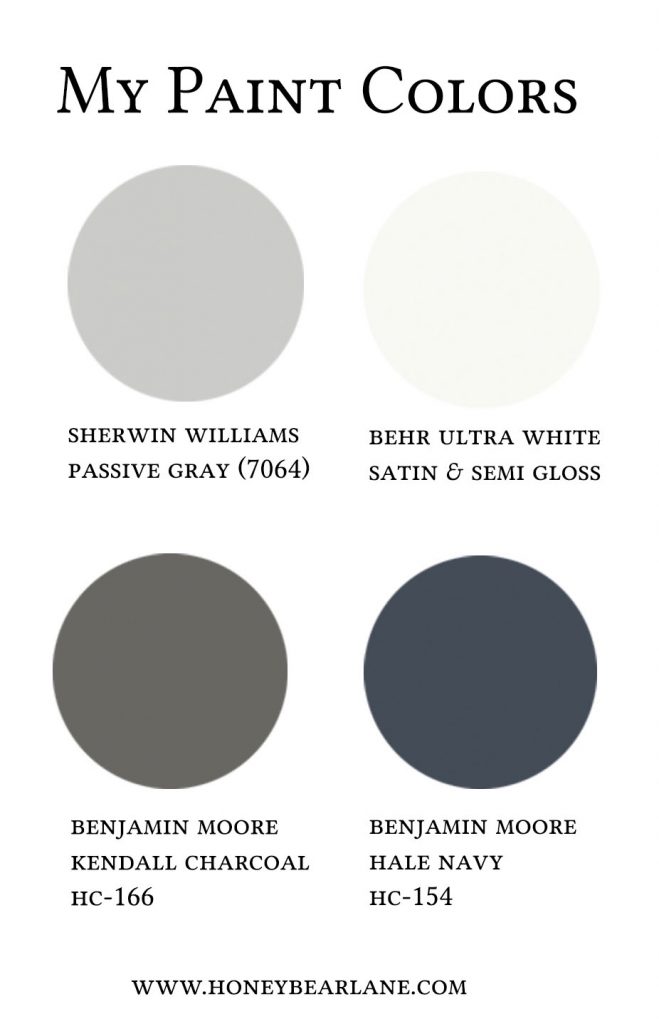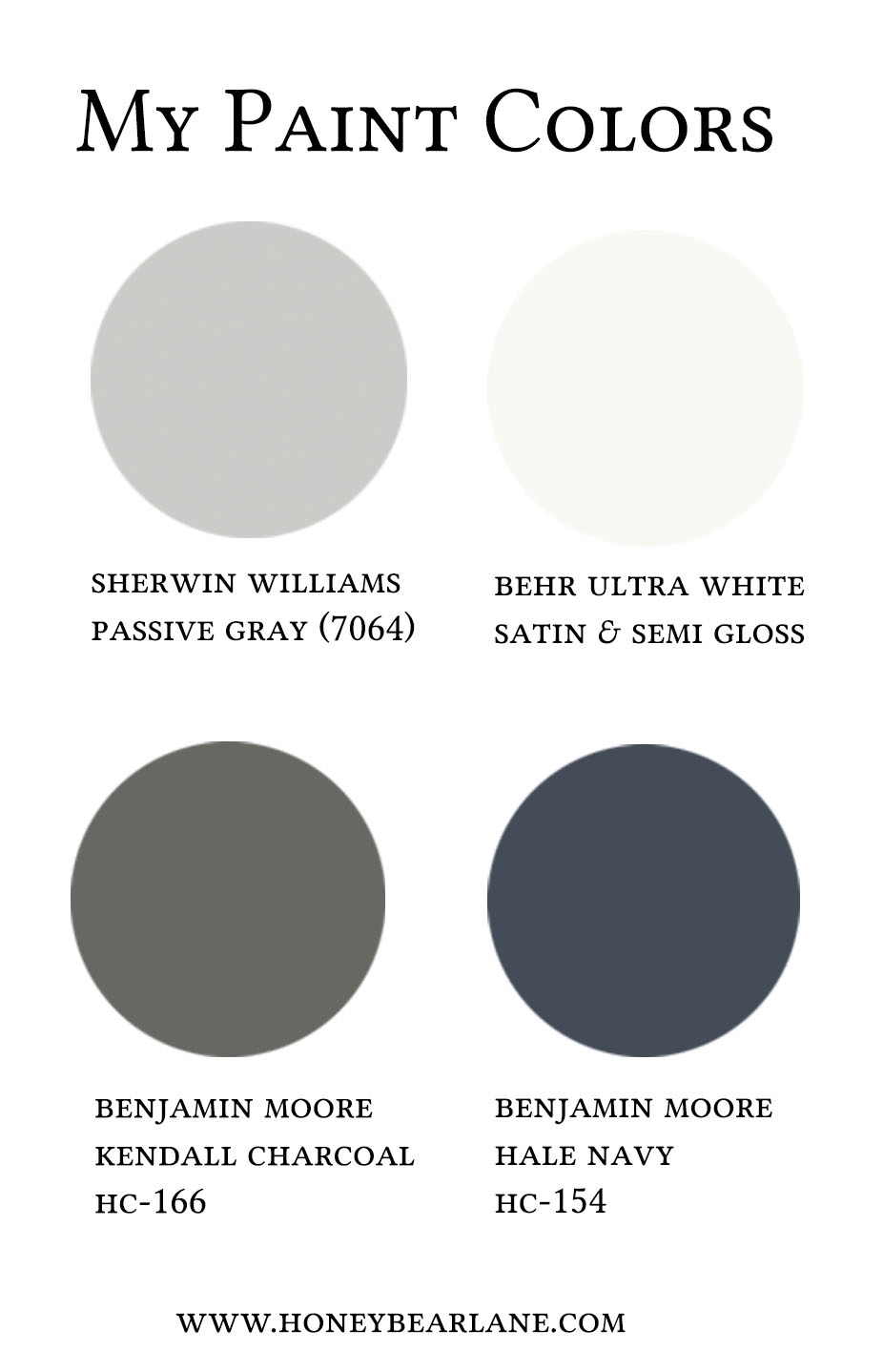 Sherwin Williams Passive Gray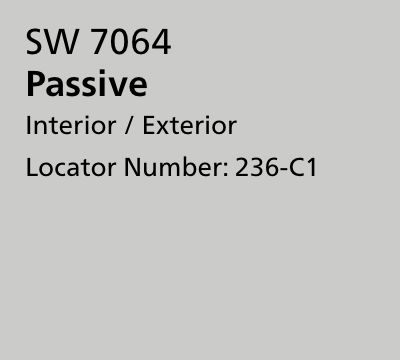 When we were designing the interior of our home in the home-build process, we had to choose one color for every single wall AND ceiling (note to self:  pay for three-toned paint, you're going to regret it!) So as you can imagine, staring at a tiny 2×2″ swatch of a color in no context but EVERY OTHER COLOR OF THE RAINBOW and trying to translate that to being on the walls and ceiling of my entire house is pretty much impossible.
So luckily, we also were going through Utah's Parade of Homes (which is always amazing every year) that June and went into one house, one GORGEOUS house that had gray walls that we loved.  So we asked the homeowner what color it was and she said, "Sherwin Williams Passive Gray."  So we went to the design center and color matched that color with their in-house paint suppliers and there you have it.
I really have loved this gray.  It works well with pretty much everything…browns and grays.  It doesn't read purple or blue or brown.  It's just…gray.  I would still choose it again and again.
That being covered, I want to also run through a few other colors and choices we have in our house.
My guest bedroom is painted blue:  Benjamin Moore Hale Navy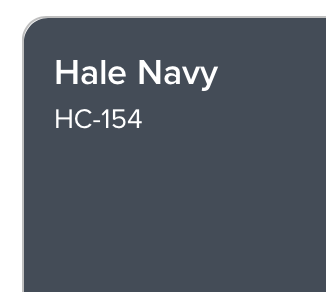 My french doors and loft media console are painted dark gray:  Benjamin Moore Kendall-Charcoal (I LOVE this color.)  The loft picture below is a little off, the color is more accurate in the french doors picture.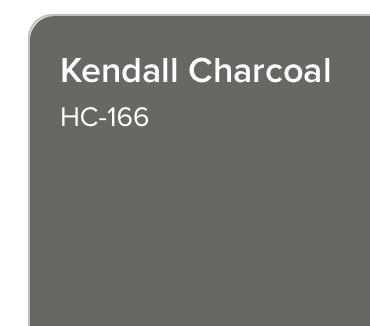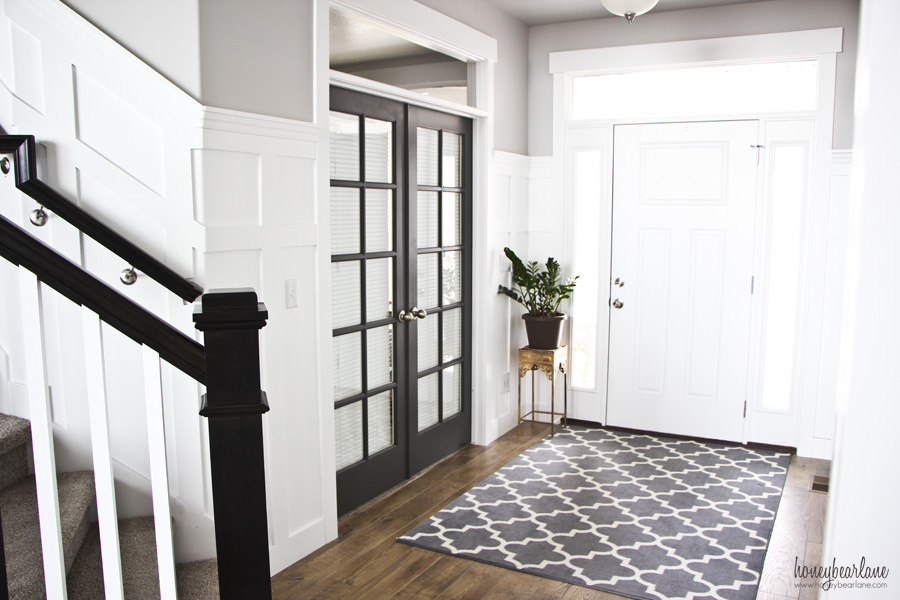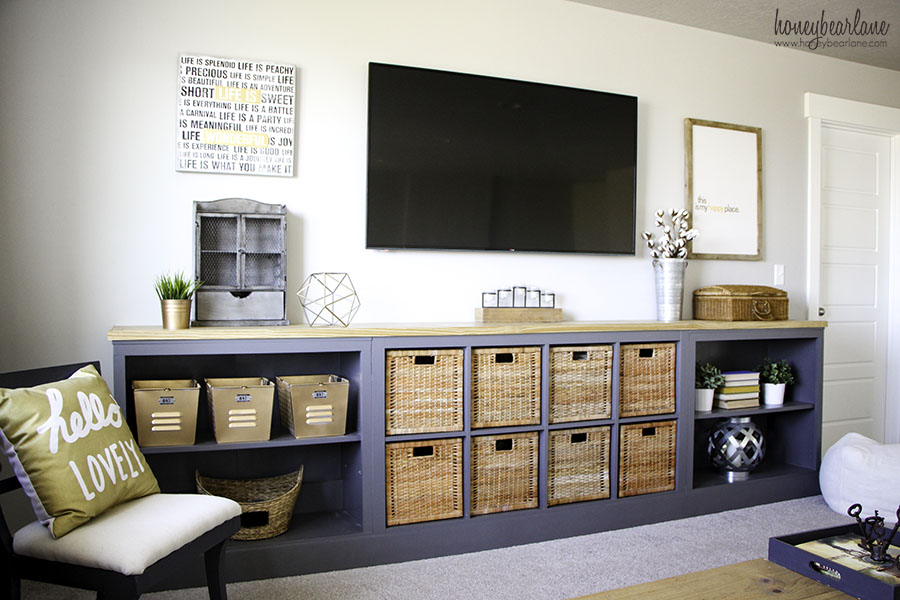 All whites on the wall are Behr Ultra White in Satin or Semi-Gloss.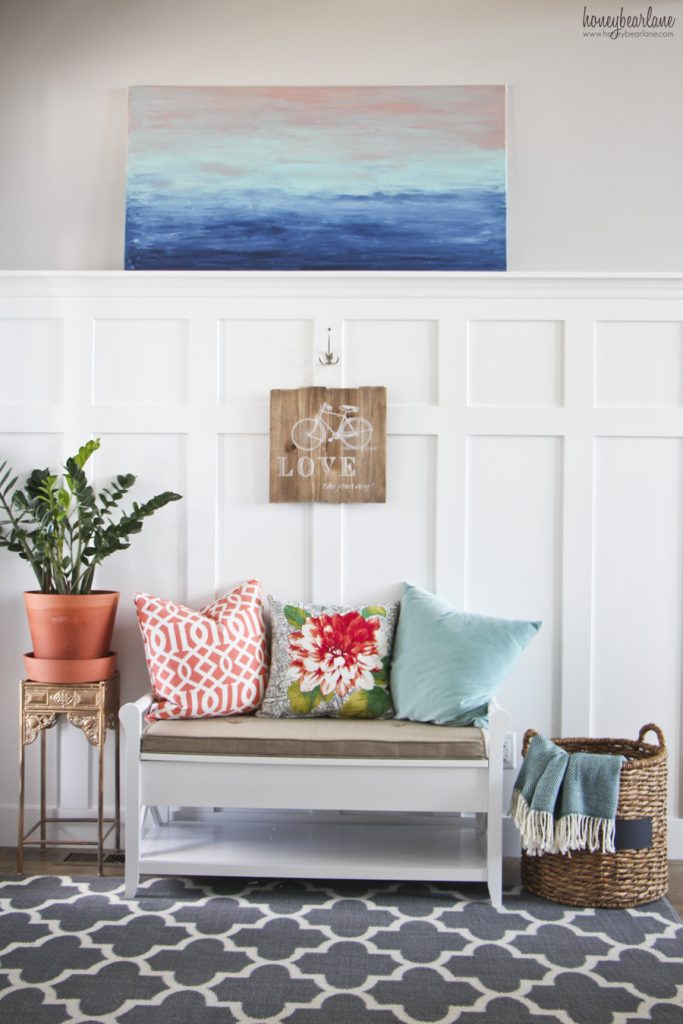 Furniture whites are DecoArt Chalky Finish paint in Everlasting.
Flooring is laminate:  Mannington Historic Oak in Ash (read a whole post about that here)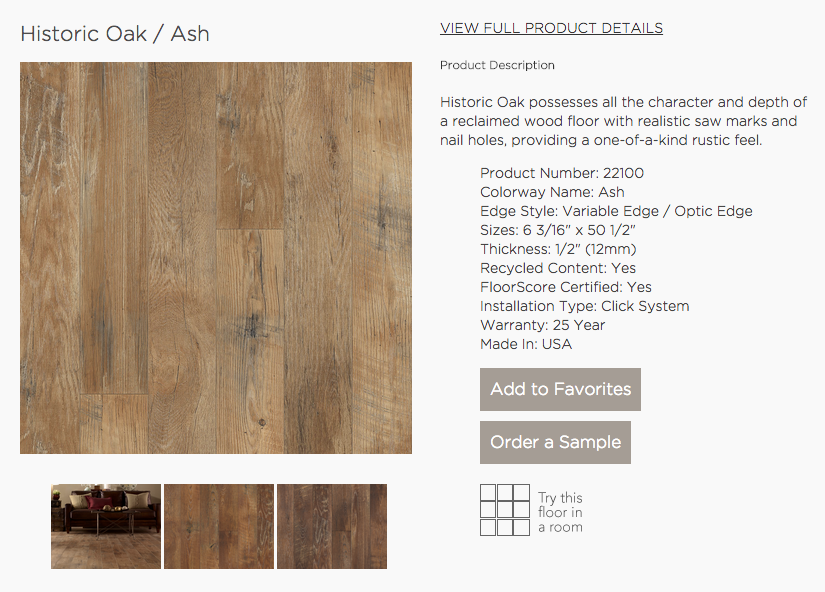 Kitchen countertops are quartz: Hanstone Tranquility (I also used this on my hearth.)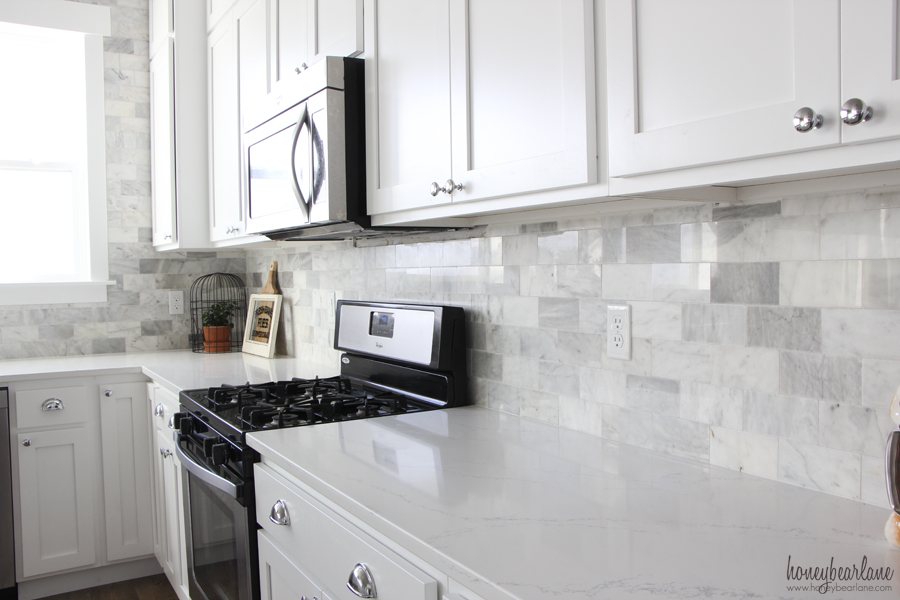 My DIY kitchen table stain: Whitewashed, Minwax dark walnut stain wiped on and off, dry brushed white (I detailed everything in the post but you wouldn't believe how many people still ask me what it is in the comments)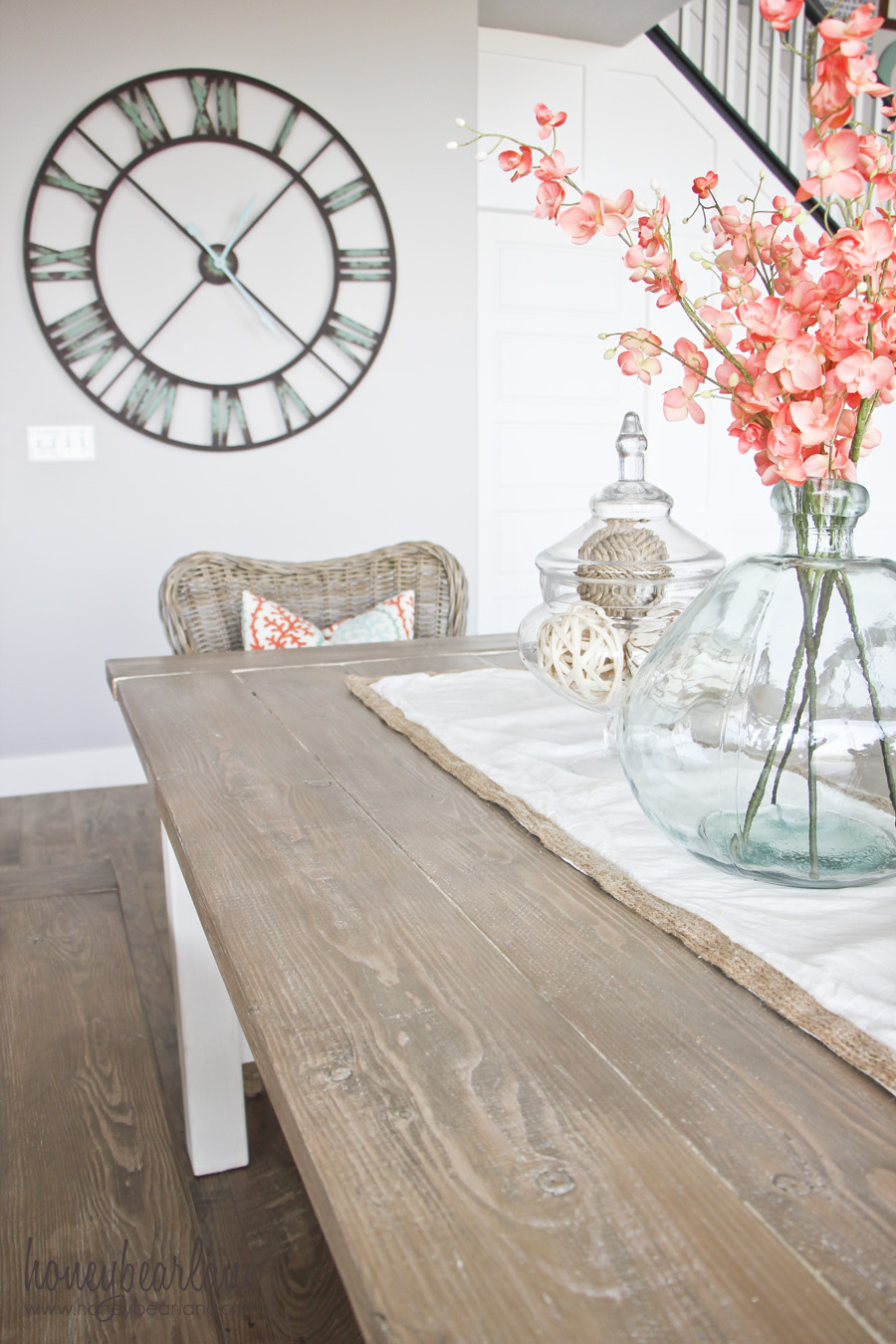 My painted dining room chairs:  Annie Sloan Chalk Paint French Linen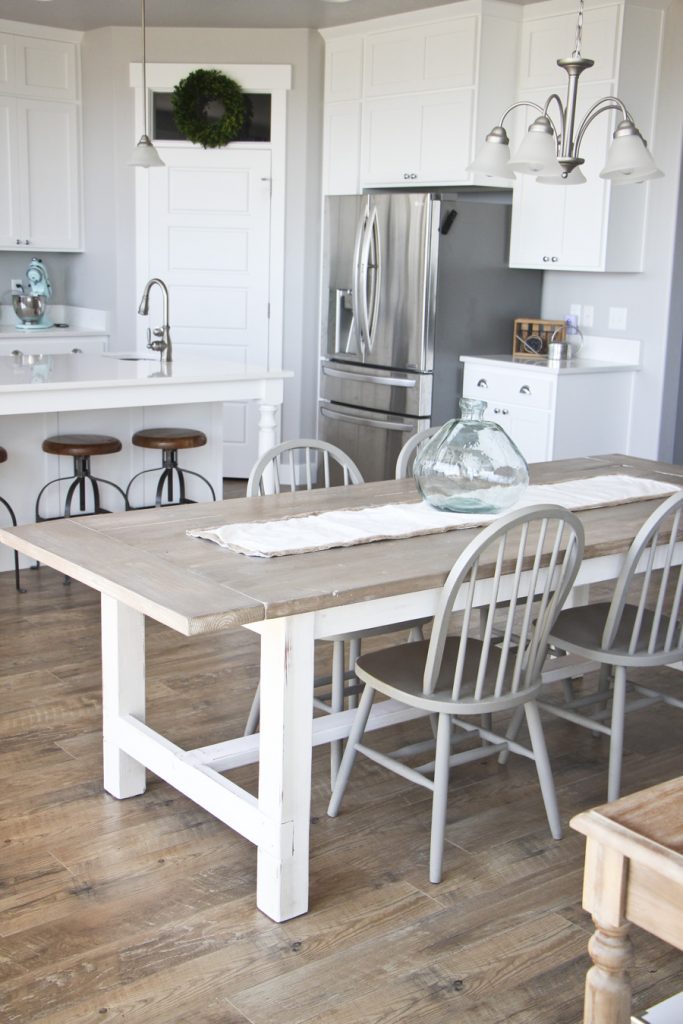 There you go! Hopefully sharing my paint colors was helpful for some of you. Choosing the perfect house colors is an intimidating task! Be sure to pin this post for future reference.