25 Ways to Give Service This Christmas
December 1st is nearly here and that means the beginning of Advent and the official beginning of the Christmas season. This year we have been really trying to emphasize the true meaning of Christmas, the birth of Christ. And what better way to think of the Savior than by doing service?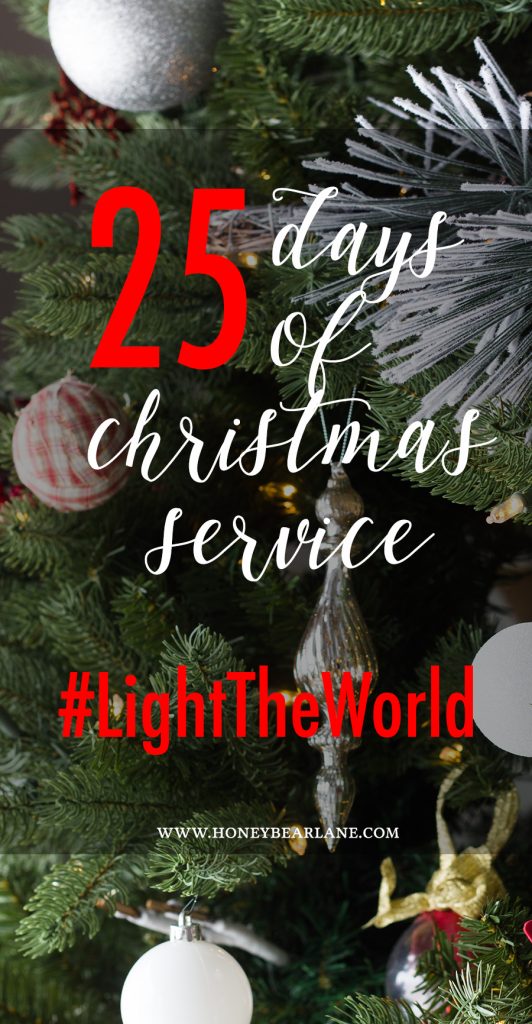 This year Mormon.org is doing this really cool advent calendar that is all about Christ–how he served and loved others and how He lights the world.


We started out our advent by having a little family lesson introducing the calendar and talking to our kids about it. Each day (Dec 1-Dec 25) says something about Jesus's characteristics and how we can emulate him by serving others. In doing so, we will #LightTheWorld. You can go to Mormon.org to view the 25 daily activities to give service and make your own pledge to complete one. My family and I discussed specific activities that we plan on doing throughout the month.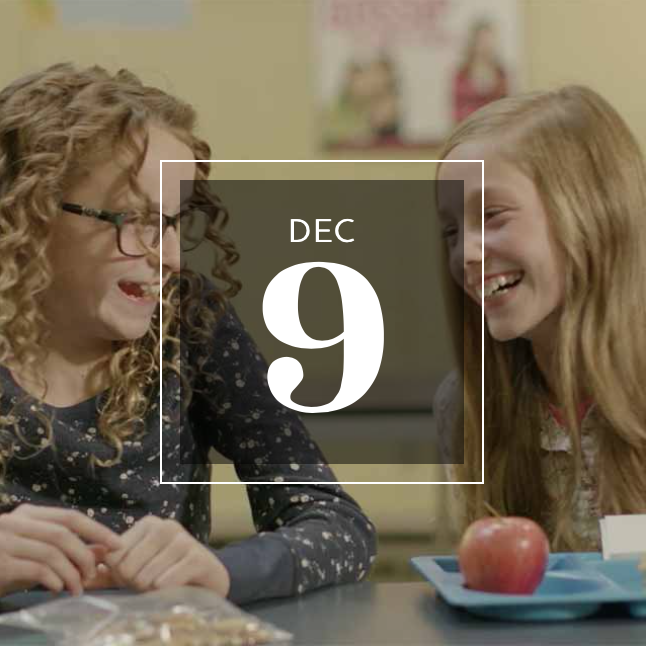 One activity that I really look forward to is November 9th: Jesus visited the lonely and so can you. We decided to go visit my Grandma who lives in a nursing home and is 96 years old. I haven't visited her much because up until recently she's been present at all the family events so I've seen her a lot. However her health is now declining so she missed Thanksgiving. I hope that we can bring her and her friends a little entertainment–I'm sure my rowdy kids will liven up the place! We'll bring her a treat, sing some Christmas carols, take some pictures and share them on Instagram (with the hashtag #LightTheWorld).
I'm really looking forward to completing these daily challenges with my kids because Christmas can be such a time of commercialism, greed, and entitlement and I'm really trying to help my kids learn just how much they have to be grateful for and how much joy they can get from serving others.
What kinds of service do you want to do this Christmas season? Go visit Mormon.org and find your own way to serve this Christmas season! #LightTheWorld