7 Ways to Get Your Kids to Clean
This is a sponsored post written by me on behalf of The Clorox Company for IZEA. All opinions are 100% mine.
I realized the other day that doing the dishes is no longer a source of contention between my husband and I. He does them a lot more than he used to, sure, but it's also because our kids help out with the dishes every single day. Training my kids to help clean the house is sometimes a hard and tedious task but one that is well worth it. It lightens the load for the parents and teaches them valuable life skills. Everyone needs to learn how to clean their residence at some point so why not have them start when they live in your house? Here are 7 ways we've found to get your kids to clean.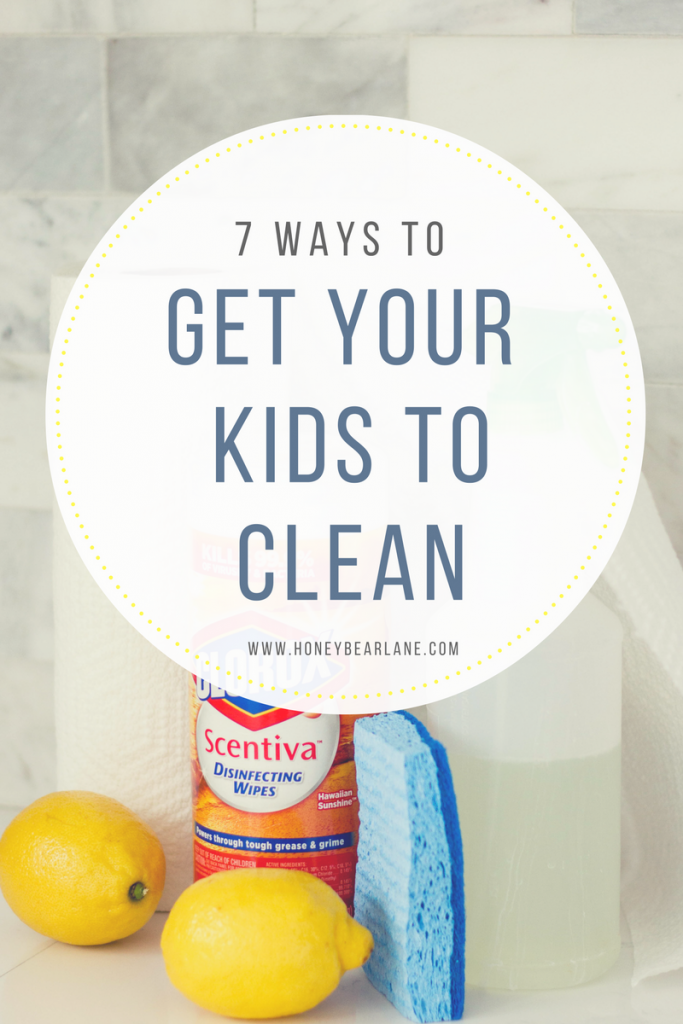 Keep them company. A job like 'clean your room' is overwhelming to smaller child. They'll go in their room and start getting distracted by all their toys that suddenly become really fun. If you sit with them and give them directions ("Pick up all the dirty clothes" etc) they might still whine but they actually love the individual attention and help. But don't do it for them. Sometimes when I keep them company, I find myself starting to do the work for them because they take a long time and I want them to hurry. But they see me doing this and start working MORE slowly because now they see that if they go slow enough, I'll probably do it for them! Literally park yourself on their bed and give commands.
Use Incentives like "Mom Bucks." I made some Mom Bucks that I printed off for my kids to earn. Every time they did a job they earned a Mom Buck. And since my Mom Bucks are 25 cents in real money, it didn't add up too fast preventing me from going broke. But they like this because they have a way of getting money. You can print your own Mom Bucks right here! (This is literally something I threw together in a few minutes so they are not perfect!)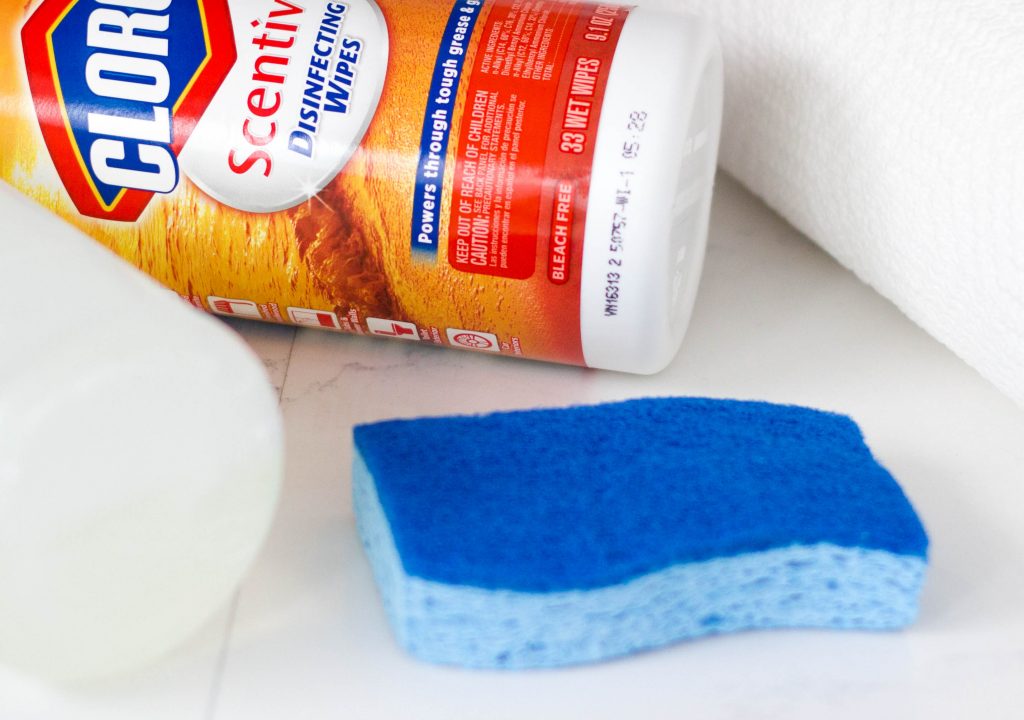 Let them pick their chore. Some children don't function very well with commands; they need choices instead. They need to feel like they are controlling their life. So if you give them a few different options and let them choose, they can choose the one they feel the most confident doing.
Choose age-appropriate jobs. My kids don't all do the same chores. My 8-year-old can clean the bathroom, but not my 6-year-old. He's better at vacuuming the kitchen floor or unloading the dishwasher. My 5-year-old generally helps put away groceries, folded clothes, unloads utensils, and wipes off the table. She can also do things like water the plants or dust baseboards or clean garbage out of the car. And the younger you start them doing jobs, the better they will learn and the easier your life will be. Give them jobs they can handle, but expect more out of them and they will give you more. Kids are more capable than you or even they realize.
Use yummy smelling cleaning products. I know this might sound a little weird, but kids have sensitive noses and since they will find any excuse to get out of work, the smell of the cleaning products could become a factor. If you use products that smell nice and not overly strong, like Clorox Scentiva wipes, they might not hate it. In fact, my 5 year old tonight was raving about how yummy these wipes smelled and how she wished SHE smelled like Clorox Scentiva wipes. Hah! They come in two scents–Tuscan Lavender and Jasmine & Hawaiian Sunshine. They still kill 99.9% of viruses and bacteria and come in wipes and sprays. Here's a cool coupon to buy them at Target using the Cartwheel app.
Don't have the same standards of success across the board for all your children. I used to compare my oldest son to my second oldest when it came to doing jobs. My oldest was well-trained, he would get jobs done quickly and effectively and I rarely had to get after him. My second would take all day to do one simple task and didn't seem to be able to finish anything unless I was there giving orders. But I realized that my second son learned at a different pace and in a different way and therefore would not always have the same level of success at completing chores at the same age as my oldest son. Each child needs to be treated according to what will help them succeed–whether that is more parental involvement or less, more choices or less, etc.
With these seven tips, you'll be able to lighten your own cleaning load and get your kids to clean up after themselves!