It's almost spring which makes me so happy! I whipped up a quick little spring watercolor art on a canvas I had. It was a simple project and fun to do. And what makes it extra fun is that I used metallics so when the light hits it there's an extra little sparkle. I finished it off by using a paint pen to do a "#spring" hashtag word.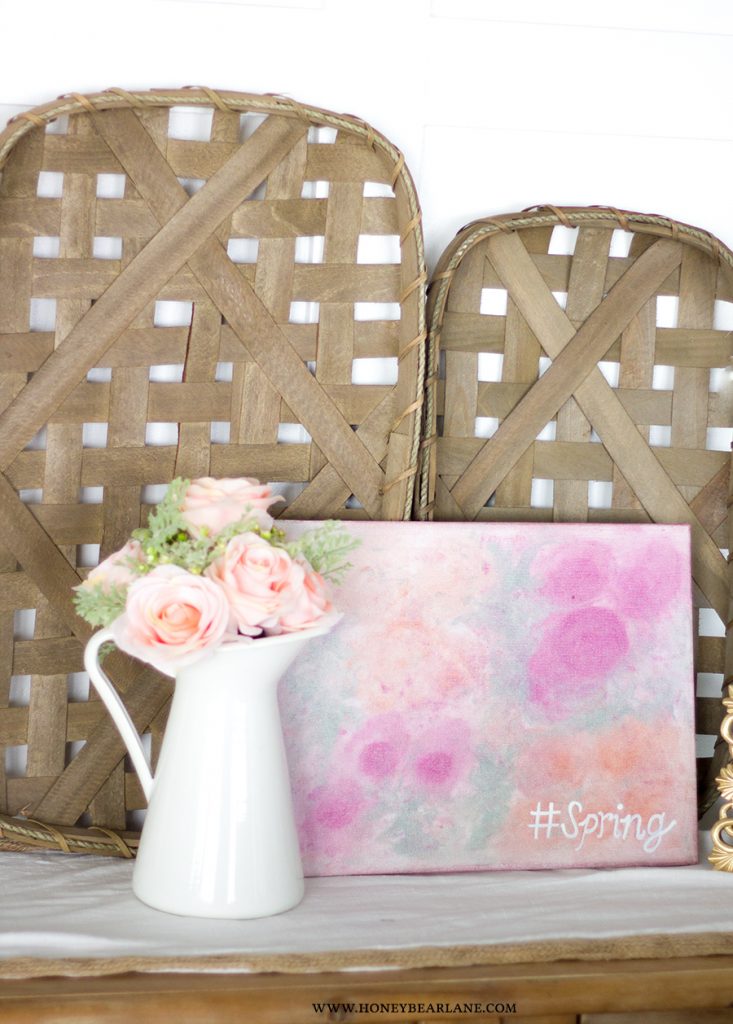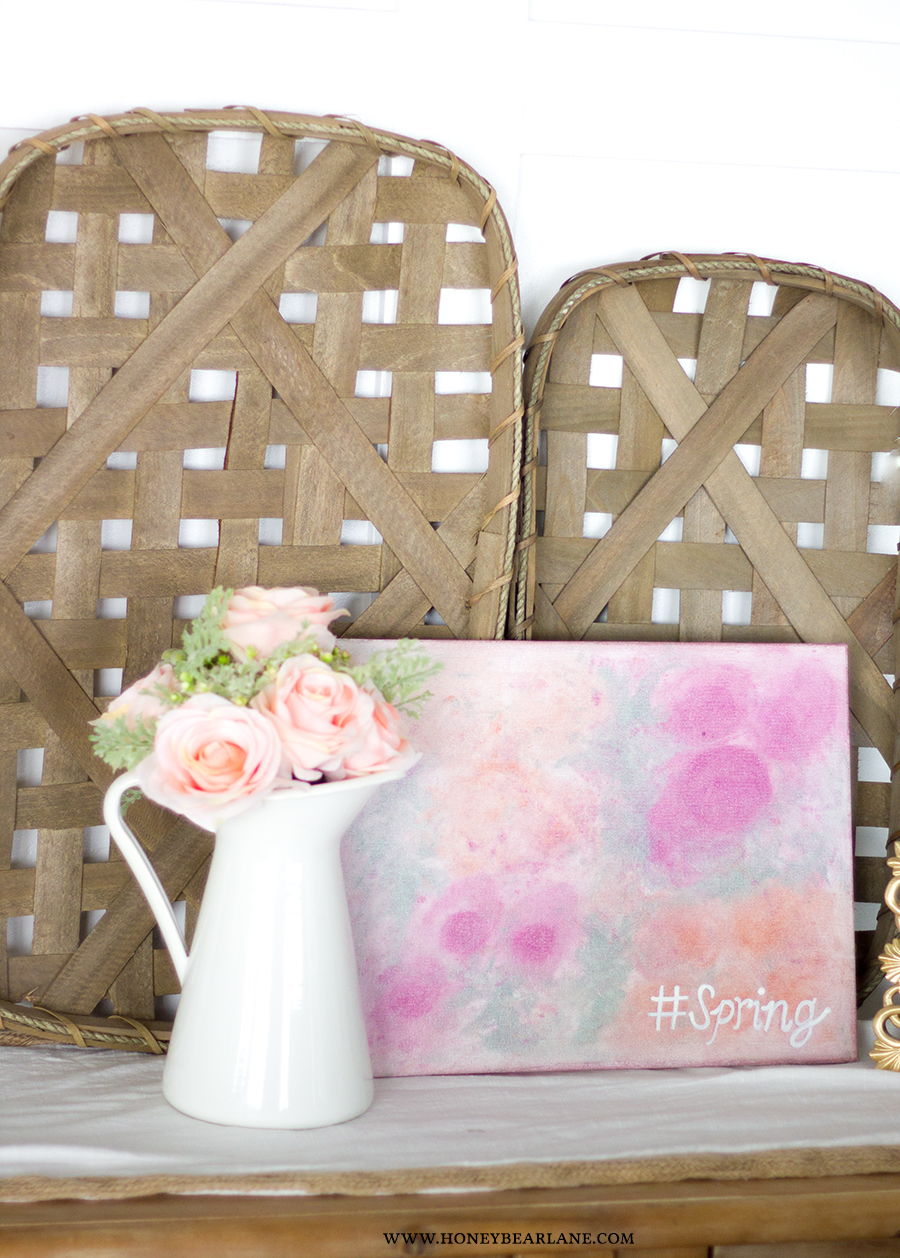 Supplies
DecoArt Metallics in Copper, Dark Patina, and Berry
Small canvas
Spray bottle with water
Paint brush
White paint pen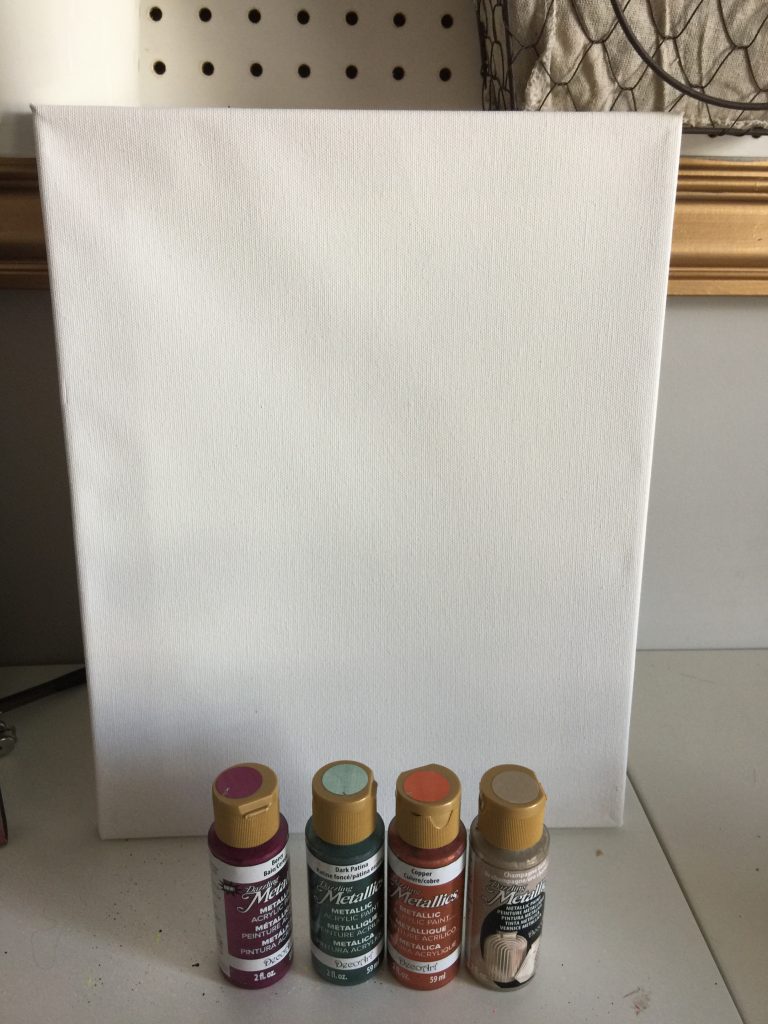 Spray the canvas with water until it's quite wet.
Squeeze out a small amount of paint in small groups and using the end of the paintbrush, spread it around in a circular motion to make a larger circle. Do this all over the canvas making little 'flowers'.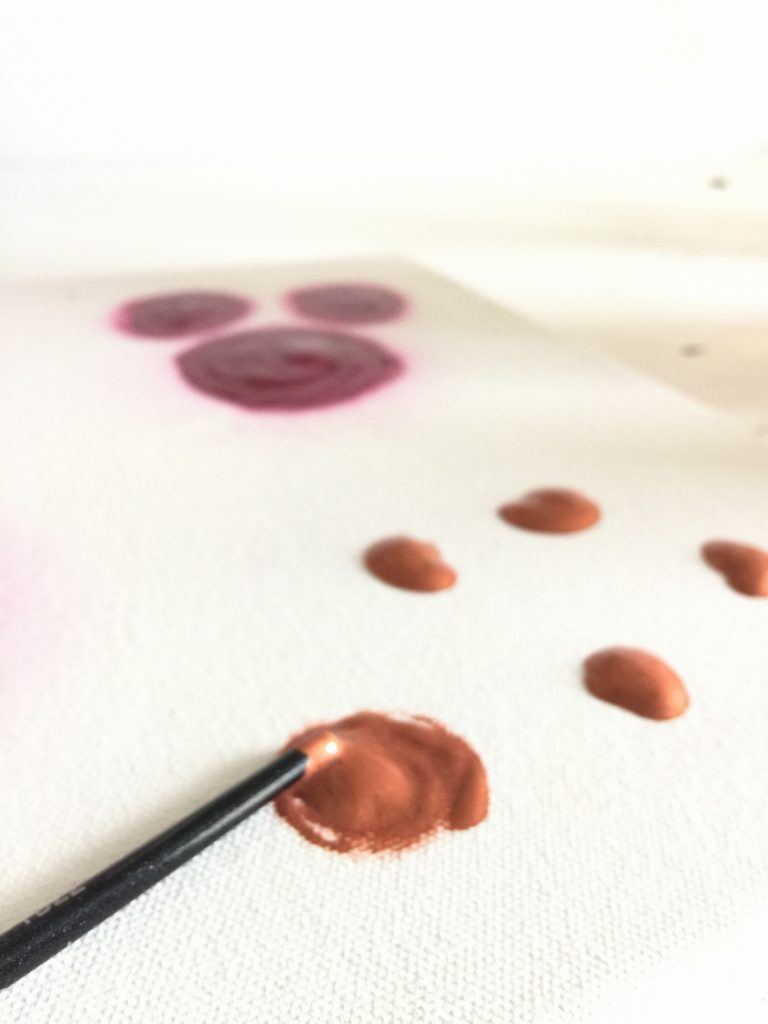 Fill in the white space with green. Using the brush, spread all the colors around until the entire canvas is filled with color. Use a lot of paint so the whole canvas is really 'gobby' with paint. I didn't even bother washing my brush out in between. The Dazzling Metallics are water based so they don't really mix up that much.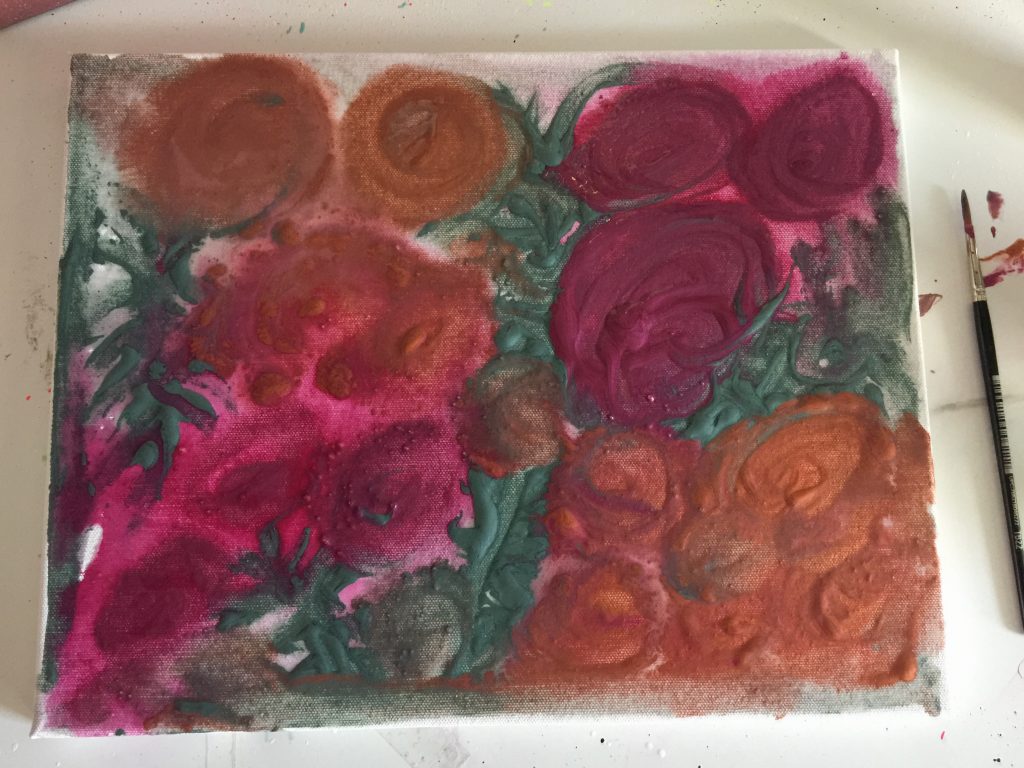 Spray the entire thing with water again. Let it soak in for a little while.
Using a rag, dab the painting and get up all the excess paint. Don't rub, just dab. Dab away until most of the paint is on the rag and what's left is a pretty watercolor effect with a sparkle. Use your fingers on the canvas to rub in the paint and smudge any spots that need it. Let it dry.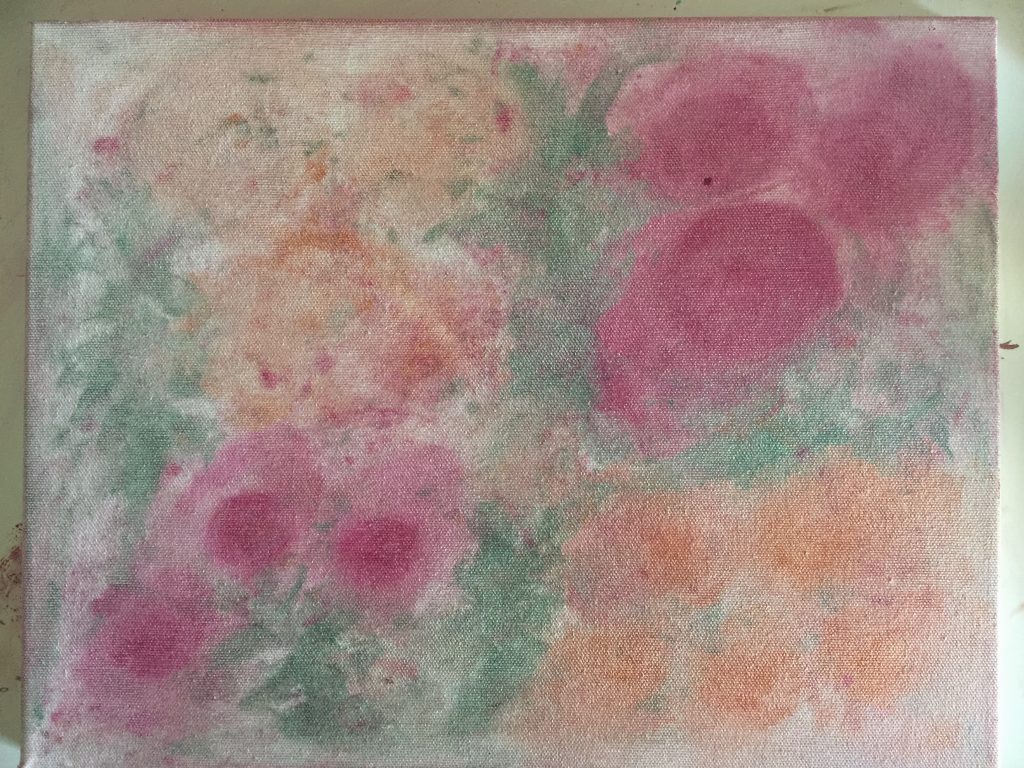 Use a pencil to write your message and then go over it with a paint pen. Let it dry.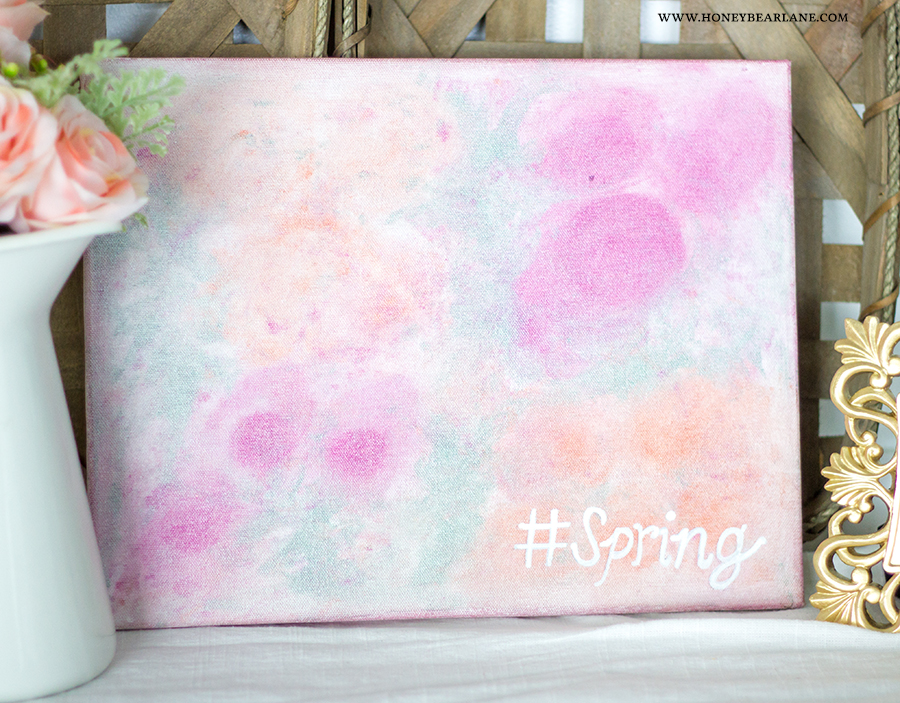 This was a fun technique to try. I'm excited to try it with some different kinds of paints as well!