I guess I'd better share my January Income Report before February ends! Especially because I actually had my best month ever in January. I know the next couple of months will probably be pretty low, since this is the trend over the last few years. January is always the highest month, with me receiving all my payments from holiday sponsorships. And quarter 1 is notorious for the least amount of ad money spent, campaigns published, with the lowest pageviews. So I'm trying to remember that since the next few months will be lower in income.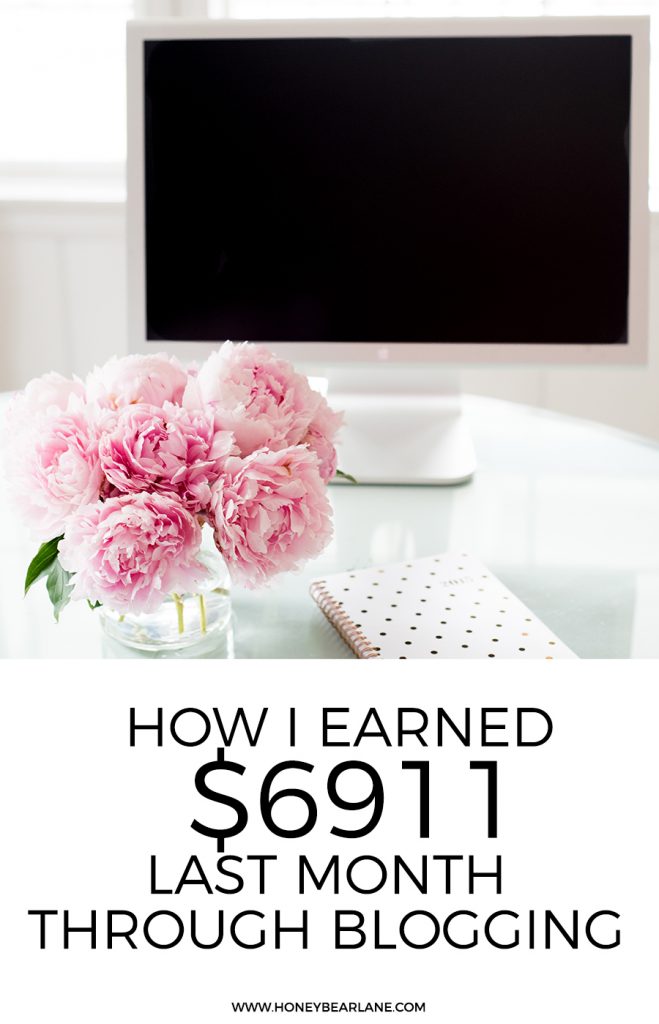 Ad Networks: $2659
Sponsored Posts: $3775
Affiliate Income: $168
Digital Sales: $309
Total Income: $6911
I almost got to $7k, which is only $3k off from my December goal of earning 10k a month! That was exciting. I have to confess, seeing as I've been blogging for quite some time now, I often feel like I should be making a lot more money by now. I have seen several of my blogging friends be extremely successful with their blogs and I get a little frustrated. However, I know the mistakes I have made and the various sacrifices I have had to make between my family and my business and the fact that I've been able to bring in a steady little extra each month has been great.
This year I am treating my blog more like a full-blown business and focusing all my efforts on product creation. I just released my first ebook The Girl's Guide to Power Tools, and in a couple of months I will be releasing a brand new home decorating course that will be jam-packed with tons of useful information, training videos, a workbook, and so much more! (Click here to sign up to get on the waiting list!) I'm focusing on my brand and trying some new things, like video tutorials. The hardest part of product creation has been having time for the blog, which I haven't really. But hopefully once I finish the course, I can have a little more time for that. You have to focus on what you want to achieve most!
Want to start a blog? Check out this post first!