My biggest project to date–I have completed it!  I successfully built my own cabinets and bookshelves (or DIY built ins) around my fireplace.  And guess what?  They. Look. Awesome!!  I'm not one to brag about myself but I'm actually very proud of this project.  It's the culmination of my years of work, learning, and efforts.
Here's the before (when we were about to move in):
Then I built the mantel last year which you can check out here.
And here's the finished product!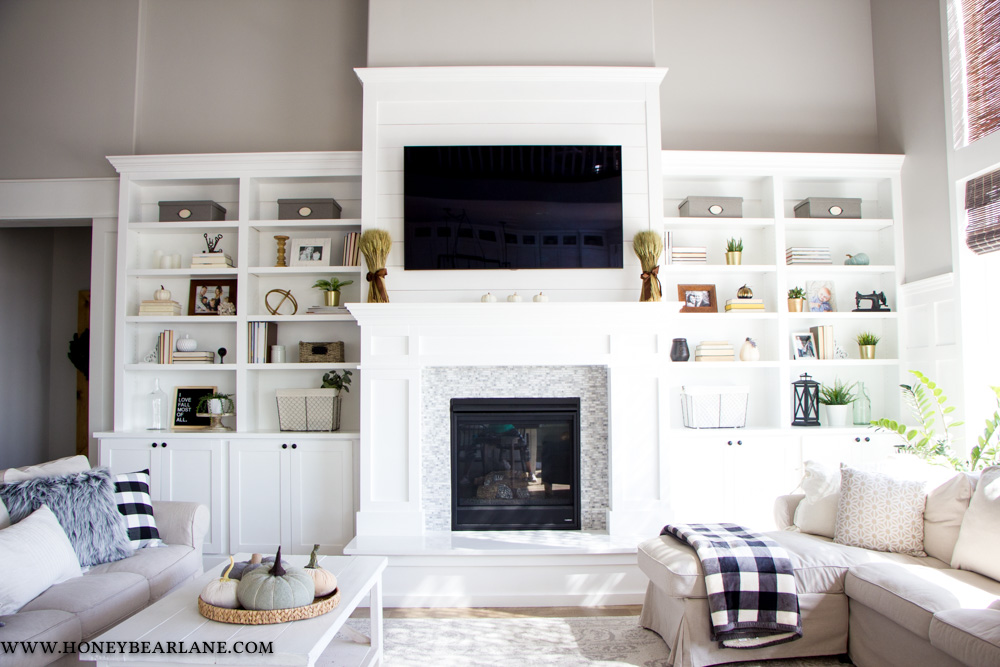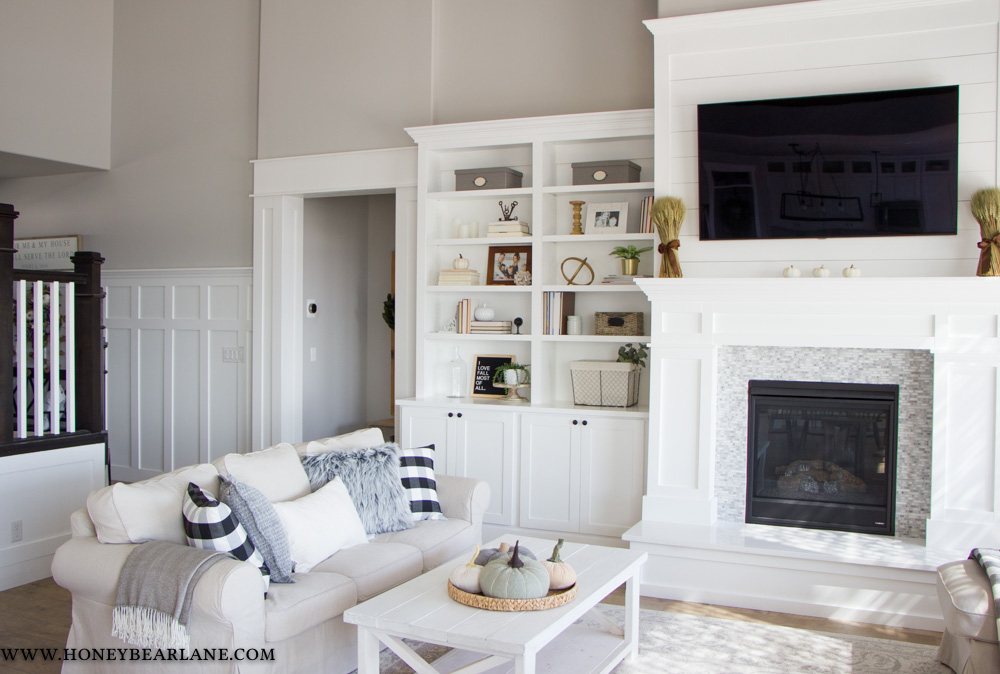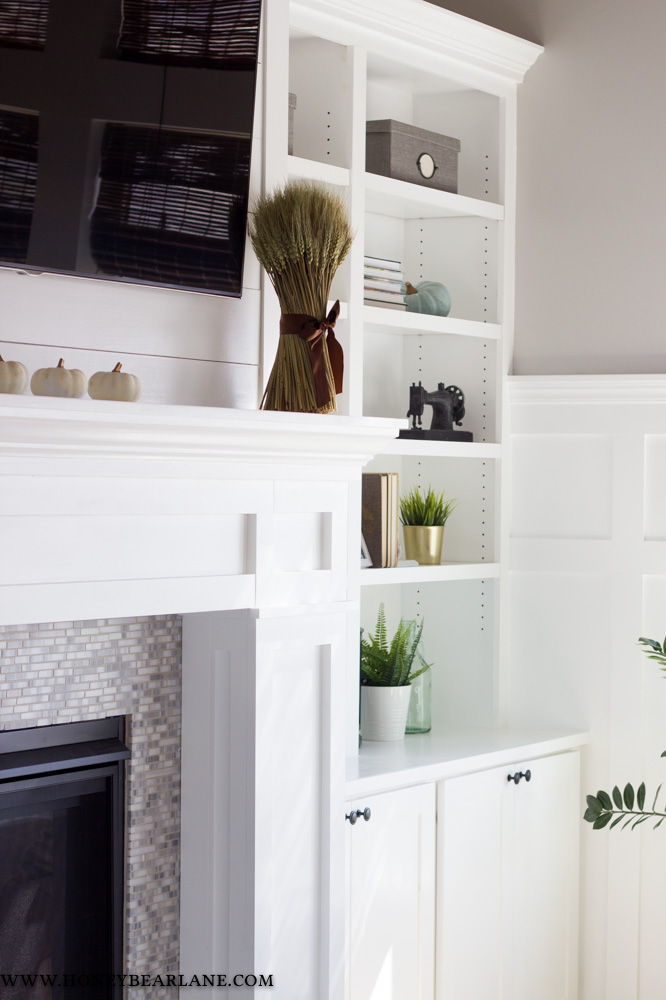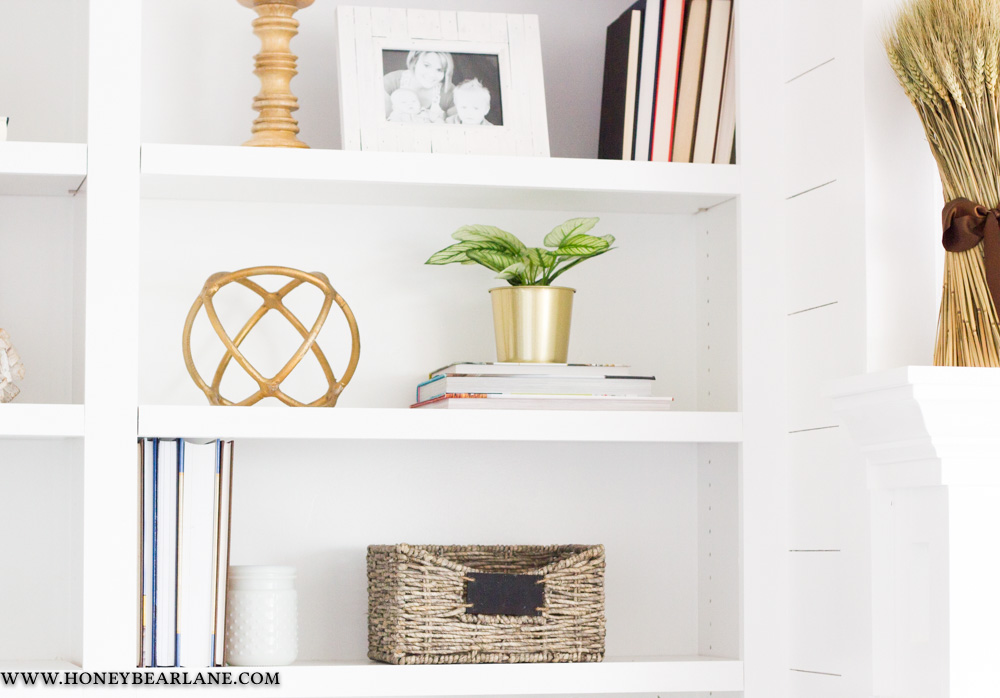 I mean seriously…these built-ins have just taken this space over the top.  The room feels luxurious and custom and is literally everything I hoped and dreamed it would be someday.  And now nearly every square inch of the main living area is covered in wainscoting haha!  Maybe now I will take the time to work on some other spaces.  It's hard for me to do that if the main area isn't just how I want it.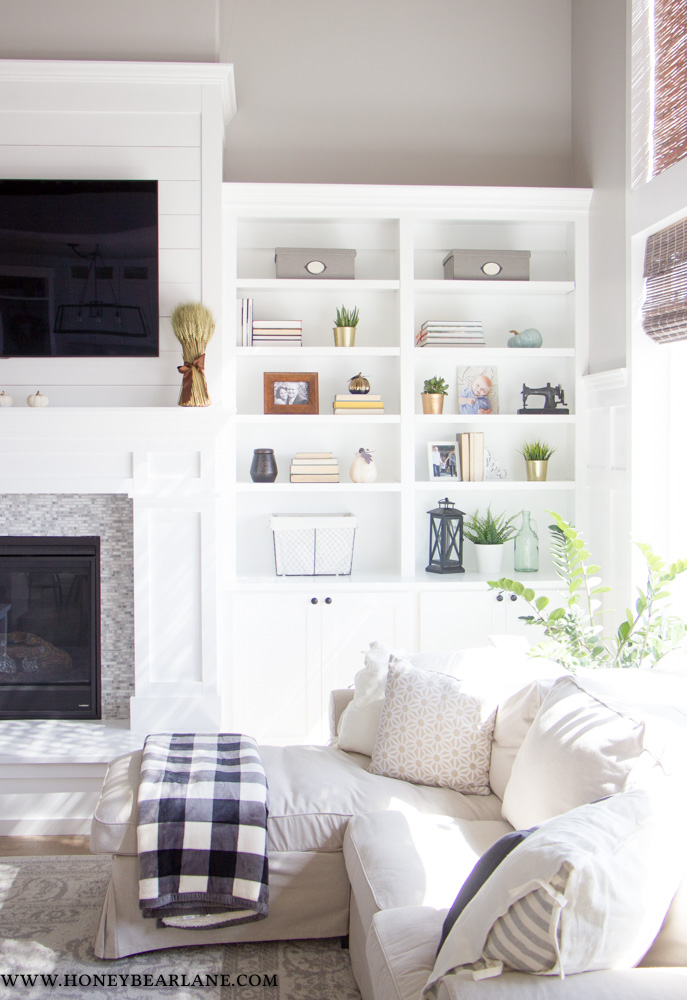 But that being said, I'm so glad I waited to build these until now.  If I'd done them before, I wouldn't have the experience and knowledge yet and they might have turned out sloppy.  I mean, they aren't 100% flawless, but they are very close.  I wish I could have had it all professionally painted, and maybe someday I will.  Because you can't get that smooth as glass finish with a paintbrush like the professionals do.  And after painting for like a century you start to just get sick of it and want the darn thing DONE so you stop noticing all the drips and mistakes.  So the paint job isn't perfect.  And neither is all of the woodwork, to be honest.  But I did it all myself and the mistakes are really only noticeable to me.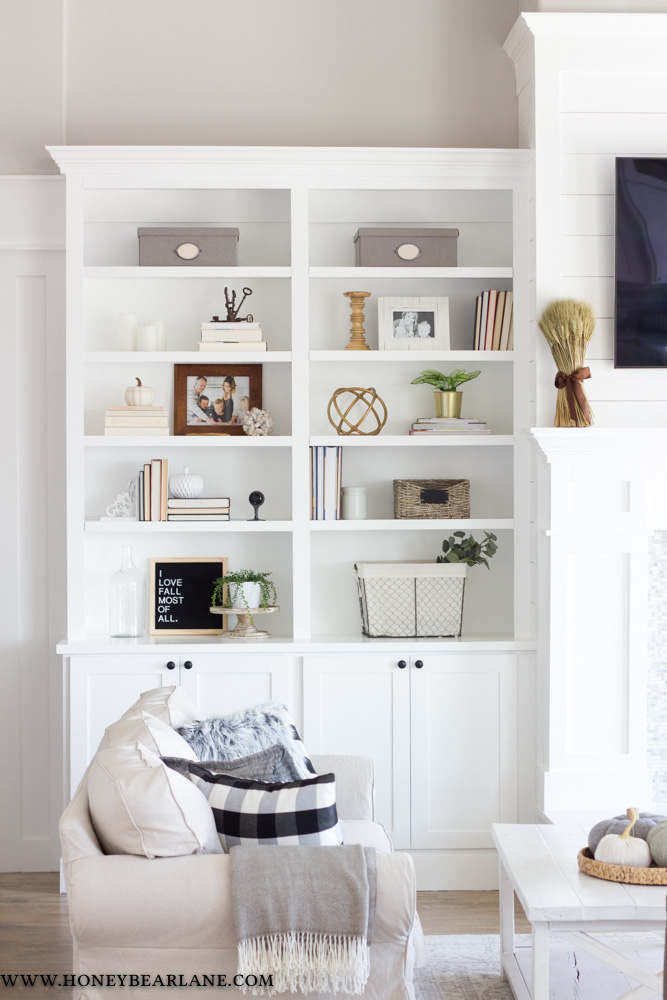 Why did I do this myself?  Well, mostly to save money.  But also because I really hate trying to find a reliable carpenter to come out and do a job exactly the way I want and do it quickly.  And also because I actually enjoy doing this stuff and find a lot of joy in creating something out of nothing.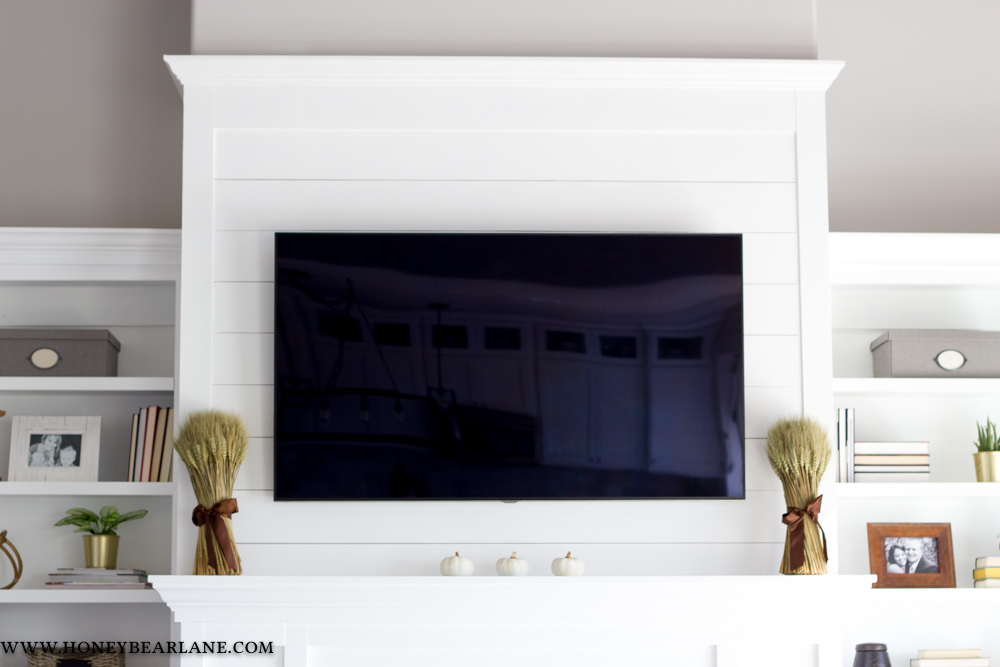 The money though–I feel like something like this could cost between $3-5,000.  Easily.  And I would definitely charge that much because I did it and it took a month!
Here's what I spent:  $1080.
That includes every single material I purchased, even paint and sandpaper.  So I think that's pretty good!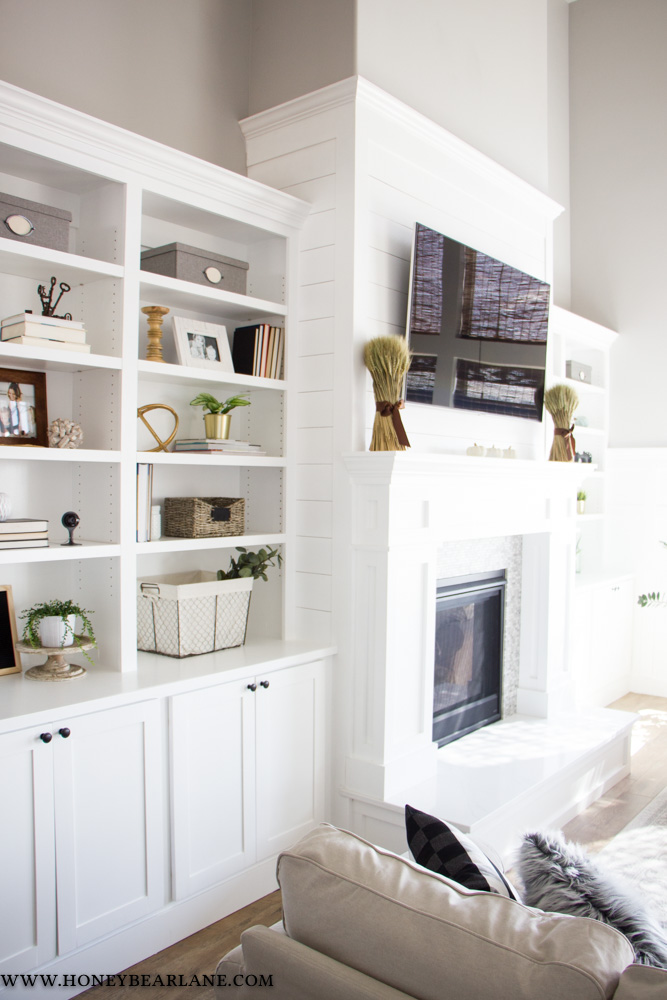 One of my favorite parts of the built-ins is how much more storage they provide.  This house actually was short on basic closet space but now I have a place for stuff like this: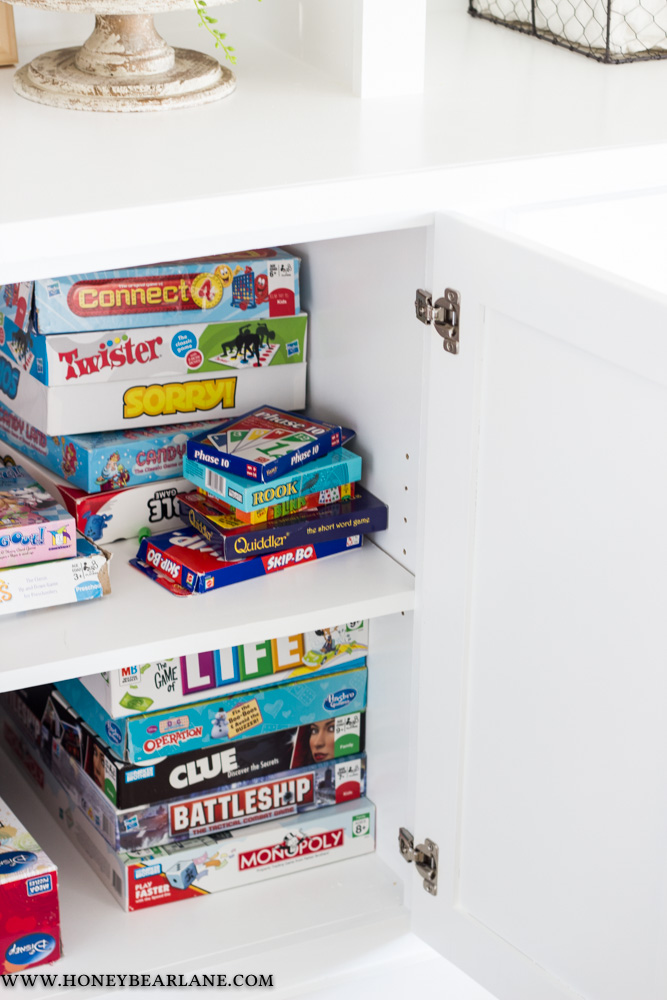 What do you think?  Are you pro-builtins or anti?  Some people love them, some people hate them.  I personally love them!  I have several posts coming on just how I built these and then I'll link them below.  Get excited!
Be sure to see the other posts in my Built-ins Series: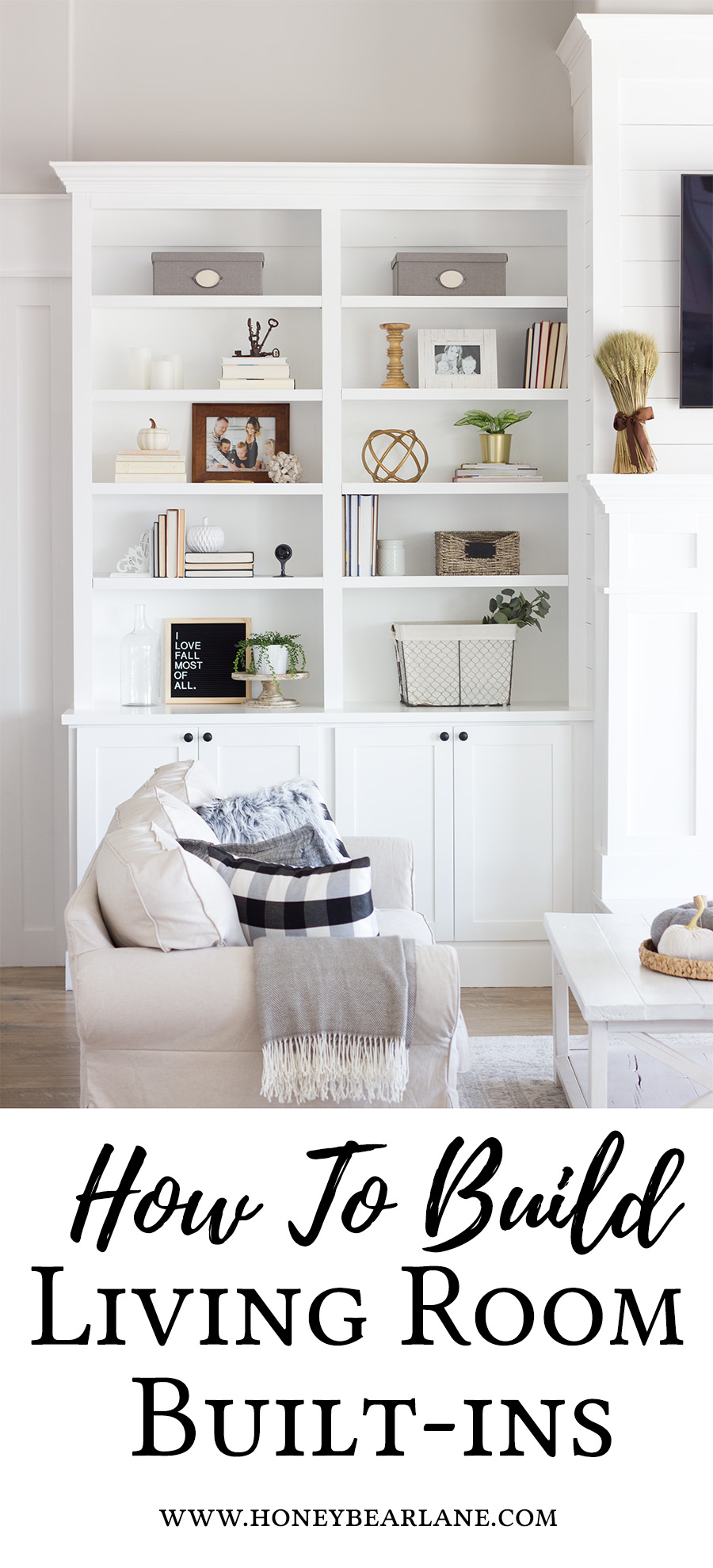 SaveSave
SaveSave