25 Ways To Decorate With Pumpkins
Just when you think you've seen every possible way to decorate with pumpkins, all these amazing bloggers bust out a bunch more ideas of how to decorate with pumpkins! I mean seriously, check out these 25 different ways to decorate with pumpkins–everything from rhinestones to metallics to airplants! You can totally get inspired for a modern and awesome Halloween!
1. Air Plant Fall Decor from Modern Air Plants
2. Shabby Chic Pumpkin from Honeybear Lane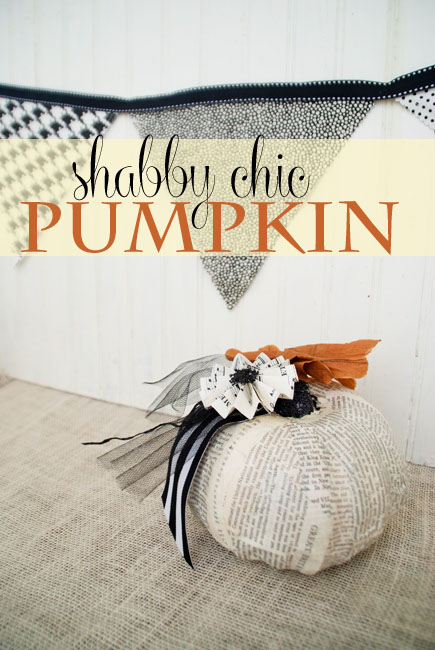 3. Macrame Pumpkin Planters from A Kailo Chic Life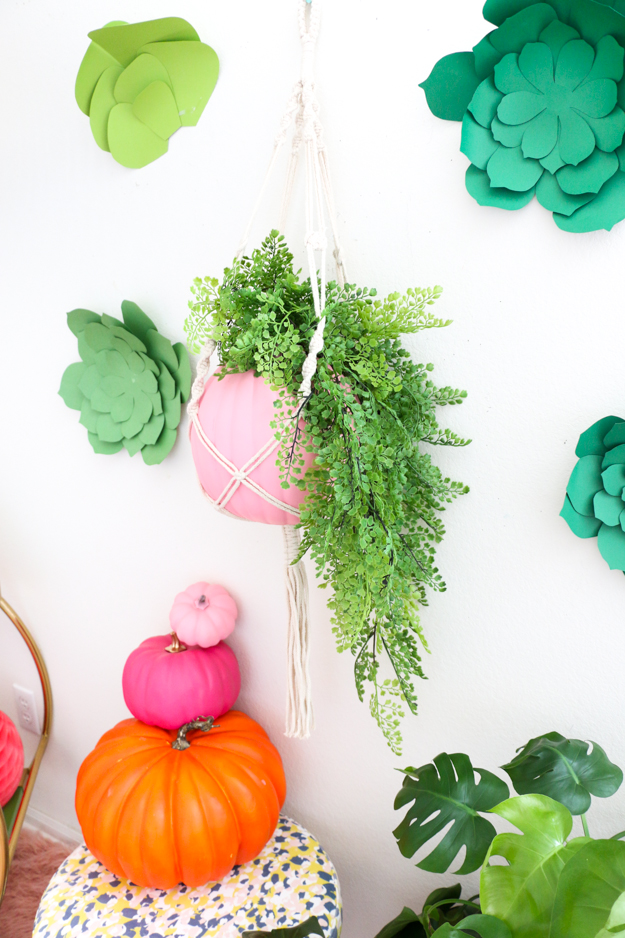 4. Dollar Store Succulent Pumpkins from Mad In Crafts
5. Thanksgiving Table Decor from Honeybear Lane
6. Gilded Pumpkins from The Navage Patch
7. Yarn Eyeball Halloween Pumpkins from Girl Loves Glam
8. Thanksgiving Floral Centerpiece from Crafty Little Gnome
9. DIY Painted Pumpkins from Lydi Out Loud
10. Modern Patterned Pumpkins from Love Create Celebrate
11. DIY Pumpkin Centerpiece with Fresh Flowers from Smart Fun DIY
12. DIY Mosaic Pumpins from Gina Michele
13. Rainbow Pumpkin Mantel from A Kailo Chic Life
14. Chippy Paint Pumpkin from Tidbits
15. Pumpkin Thank You Favors from The House That Lars Built
16. Farmhouse Glam Fall Centerpiece from Lydi Out Loud
17. Dried Flowers & Pumpkin Centerpiece from Jojotastic
18. DIY Tattoo Pumpkins from Gold Standard Workshop
19. Frosted Crowned Pumpkins from Little Inspiration
20. Squeeze Paint Pumpkins from Hello Wonderful
21. DIY Marbled Pumpkins from Pop Shop America
22. DIY Halloween Trick or Treat Munchkins from The Things She Makes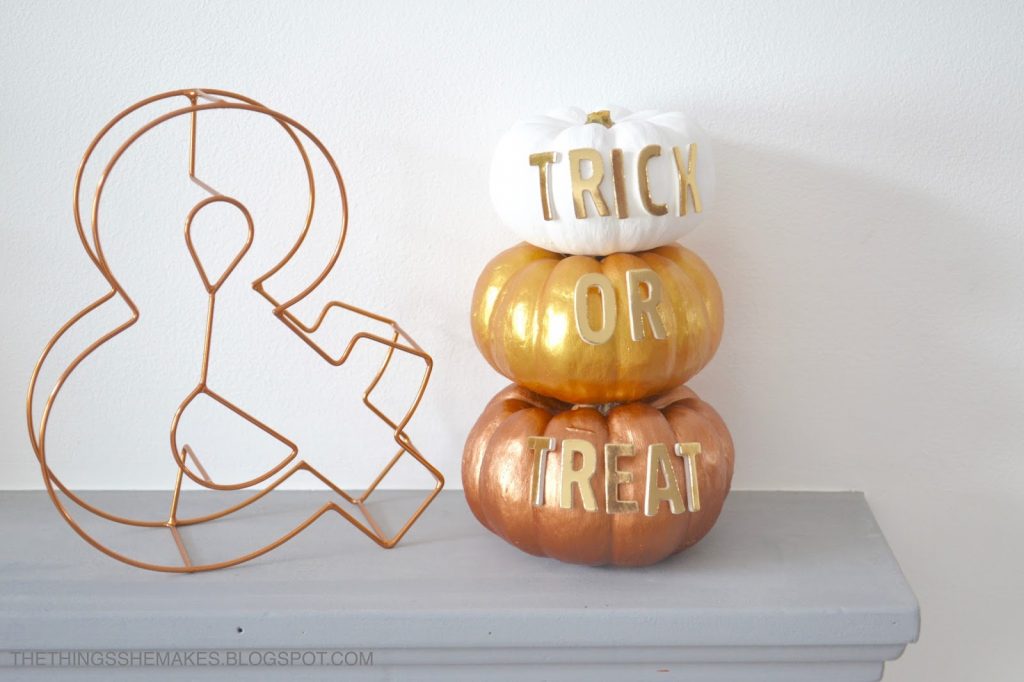 23. DIY Watercolor Pumpkins from Twinspiration
24. DIY Sequin Message Pumpkin from Squirrelly Minds
25. Turquoise Rhinestone Pumpkins from Dans Le Lakehouse
Are you feeling inspired yet? Which ones are your favorite? I have dozens of pumpkins around my house right now for fall decor but after seeing these, I might just have to add a few more! These are so cute, fun, and modern! I especially love all the planter type ones, they are so beautiful and I totally have a thing for plants!